Toggle nav
Login
Sign on to Online Banking
---
Personal and Small Business:
---
Personal and Small Business:
---
Corporate and Institutional:
At PNC, our corporate values aren't just something we talk about; they define how we live and how we engage with our customers and the communities where we do business. They are foundational to our culture. They help us stay focused on our priorities to do right by the people we serve and to create long-term value for all of our constituencies. Among our values are Diversity and Inclusion, and at PNC, we work together each day to continually improve upon a vibrant workplace culture where all of our 53,000 employees can make meaningful contributions to the company's success.
From the very top of our organization, we're committed to intentionally building diverse, high-performing teams. This is an integral part of what it means to be a leader at PNC. Our managers are accountable for being "all in" when it comes to developing employees who enable us to win in the marketplace through diversity that extends beyond demographics to include thought, experience and abilities.
We know that when we work together, our diversity is a strength. We are proud to count among our employee ranks some of the most powerful women in banking, according to American Banker Magazine; and retired and active duty military veterans who bring their unique skills and experiences to our company. Employees representing virtually every cultural community are thriving within our corporate culture. And we champion disability employment, creating an environment in which people with disabilities can be high-performing contributors.
We also work together with our diverse base of customers, community partners and suppliers, building lasting relationships that are at the center of PNC's 160-year history.
As a Main Street bank, PNC has a commitment to leveraging our differences as assets, and that isn't just something we do to be politically correct. We believe it's a strategic advantage that helps us to better serve our customers and communities, to create a more fulfilling work experience for our employees, and, ultimately, to create value for our shareholders. So, we're all in, working today and every day to be better at what we do.
In the pages that follow, you will find a great deal more discussion about our commitment to Diversity and Inclusion. I invite you to read this report, and I would encourage you to also explore PNC's most recent annual financial and corporate social responsibility reports, both of which can be found on PNC.com.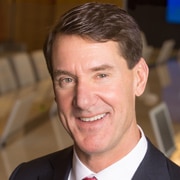 Bill Demchak
Chairman, President &
Chief Executive Officer
---
All Inclusive: Better Together
Diversity & Inclusion at PNC

Awards & Recognition
Honored by the following for our commitment to creating a culture of respect and inclusion:
Employer of Choice
50 Most Engaged Workplaces™, Achievers (2018)
Most Admired for HR, Human Resource Executive magazine (2018)
50 Happiest Companies in America, CareerBliss (2018)
Diversity & Inclusion
Best Finance Companies for Women, Fairygodboss (2019)
Gender-Equality Index (BFGEI), Bloomberg (2019)
Best Places to Work for LGBTQ Equality, Human Rights Campaign (2019)
A. Leon Higginbotham Corporate Leadership Award, National Lawyers' Committee for Civil Rights (2018)
Top 50 Employers, CAREERS & the disABLED magazine (2019)
Top 70 Companies for Executive Women, National Association for Female Executives (2019)
100% Score on the 2018 Disability Equality Index ® (DEI®) Best Places to Work™
The Most Powerful Women in Banking and Finance, American Banker (2018)
50 Best Companies for Diversity, Black Enterprise magazine (2018)
Best Companies to Work for Women, Women's Choice Award® (2018)
Top Financial Companies, Professional Woman's magazine (2018)
America's 2018 "Best-of-the-Best" Corporations for Inclusion, National Gay & Lesbian Chamber of Commerce (NGLCC) and National Business Inclusion Consortium (NBIC) (2018)
100 Best Companies for Working Mothers, Working Mother magazine (2018)
Best Companies for Dads, Working Mother magazine (2018)
50 Best Places to Work for New Dads, Fatherly (2018)
Top Supplier Diversity Programs, Black EOE Journal (2018)
Top Employer, Black EOE Journal (2018)
Top LGBT Friendly, Black EOE Journal (2018)
Best Places for Women & Diverse Managers to Work, DiversityMBA Magazine's 50 Out Front Companies for Diversity Leadership (2018)
Best of the Best for Top Disability-Friendly Companies, DIVERSEability magazine (2018)
Top Financial/Banking Companies, Hispanic Network magazine (2018)
Top 1000 Company Worldwide for Millennial Women, Mogul (2018)
Best Companies to Work for Multicultural Women, Women's Choice Award® (2018)
Military & Veteran Support
Best of the Best Top Veteran-Friendly Companies, U.S. Veterans Magazine (2018)
Top Veteran Friendly Supplier Diversity Programs, U.S. Veterans magazine (2018)
Community Investments
Outstanding Community Reinvestment Act Rating
Silver Halo Award, Engage for Good (2018)
Laurie D. Zelon Pro Bono Award, Pro Bono Institute (2018)
Corporate Social Responsibility Leadership Award, Financial Services Roundtable (2017)
Corporate Citizenship Award, Pittsburgh Business Times (2017)
Environmental Sustainability
100 Most Sustainable Companies, Barron's (2018)
Leader in Climate Disclosure, Carbon Disclosure Project (2017)
Important Legal Disclosures & Information
PNC Equal Employment Opportunity Policy
It is the policy of The PNC Financial Services Group, Inc. ("PNC"), in compliance with the law, to afford equal opportunity to all applicants and existing employees without regard to race, color, religion, national origin, gender, sexual orientation, gender identity/expression, age, ancestry, marital status, genetic information, family medical history, disability, protected veteran status, or any other basis that would be in violation of any applicable ordinance or law. Protected veterans include disabled veterans, active duty wartime or campaign badge veterans, recently separated veterans and Armed Forces service medal veterans. All aspects of employment including recruitment, selection, hiring, training, transfer, promotion, termination of employment, compensation, and benefits conform to this basic policy in order to further the principles of equal employment opportunity. PNC does not permit, condone or tolerate unlawful discrimination, bias or harassment.
The Employee Relations Information Center (ERIC) is available to answer questions regarding the EEO policy. If you believe you have been denied equal employment opportunity because of discrimination, bias or harassment, you should report it to your supervisor, the ERIC, the Corporate Ethics Office or to the PNC Business Conduct and Ethics Hotline. You will be protected from any retaliation for good faith reporting. The ERIC is also available to provide guidance on issues or situations requiring workplace support.