Point of View
Resources, Perspectives & Insights from PNC
FINANCIAL & ECONOMIC INSIGHTS
Five Steps to Take Before Going from Two Incomes to One
Learn how to determine whether your family can thrive on one income.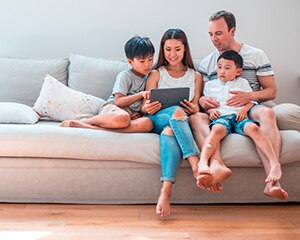 LOOSE CHANGE
Should You Pity the Penny?
Are the poor penny's days numbered? This Q&A with PNC's Karen Morgan covers this copper-plated conundrum.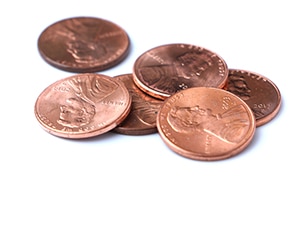 LOOSE CHANGE
Traveling Abroad? Here's the Scoop on Cash
Planning to use a foreign currency can open a world of unknowns for travelers. Here's what you need to know to get the best deal before and after you leave.
LOOSE CHANGE
Real Cash Chronicle: Here's How I Spend, Save and Invest
One young banker is on the road to financial independence but wants to know how she can do better.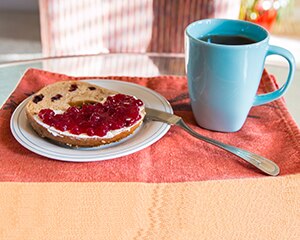 Innovation & Security
Natural Disasters Bring Increased Fraud – How to Beware of Scammers
Learn why natural disasters, such as Hurricanes, pose an additional risk of fraud to consumers.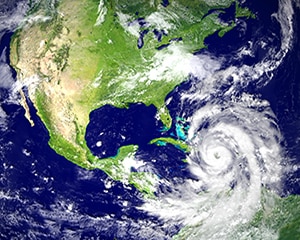 FINANCIAL & ECONOMIC INSIGHTS
Are You Financially Prepared for a Natural Disaster?
PNC shares seven ways to prepare and protect your finances ahead of an emergency.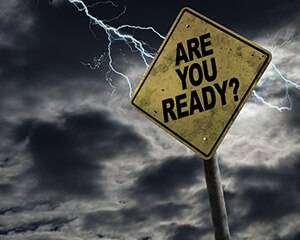 COMMUNITY
Alliance with Donors Choose Benefits Thousands of Pre-K Children
Fall match builds on the success of an alliance with DonorsChoose.org to fund Pre-K classroom projects.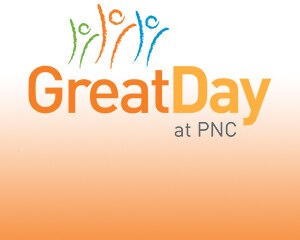 INNOVATION & SECURITY
ATM Alert
These tips can help protect your debit and credit cards from skimmers and shimmers.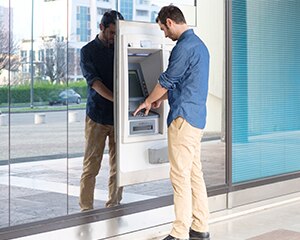 FINANCIAL & ECONOMIC INSIGHTS
Concerned About Rising Mortgage Rates? Borrowers Have Options
Some home buyers are considering tried and true options for financing a home.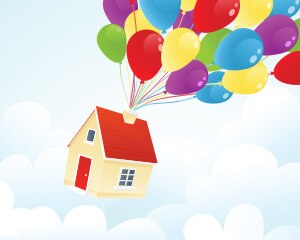 FINANCIAL & ECONOMIC INSIGHTS
Does It Make Sense to Delay Retirement?
The realities of retirement are evolving. Some people simply don't want to stop working, while others find it's financially beneficial to delay retirement.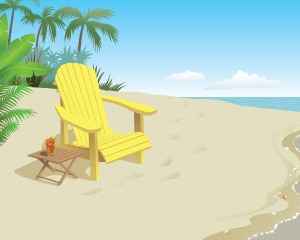 FINANCIAL & ECONOMIC INSIGHTS
How to Choose a Mortgage Loan Officer
A mortgage loan officer is an integral part of any real estate buyer's team. Here's what to look for when choosing one.
FINANCIAL & ECONOMIC INSIGHTS
How to Teach High School Students About Money
There's no better time to impart critically important financial lessons on your children than when they are teenagers.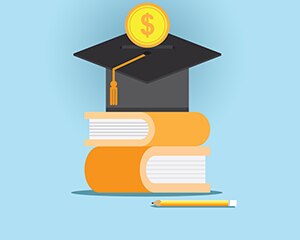 INNOVATION & SECURITY
Chip Burning Sparks Concern for Consumers
Learn the warning signs of potential chip card tampering before activating your new or replacement debit and credit cards.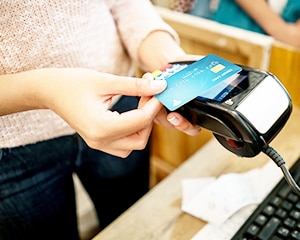 FINANCIAL & ECONOMIC INSIGHTS
Responsible Investing Grows More Popular with Investors
Responsible investing allows you to invest in ways that align with your values without sacrificing financial performance.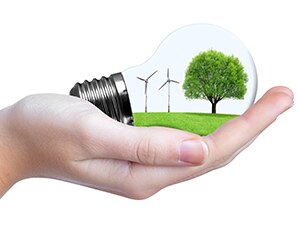 FINANCIAL & ECONOMIC INSIGHTS
Freshman 15 of Financial Fitness
Start the school year off on the right foot with these tips to help keep your finances in good shape.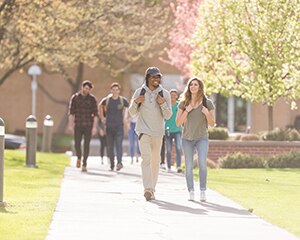 LOOSE CHANGE
Real Cash Chronicle: Here's How I Spend, Save and Invest
One couple at the beginning of their careers have defined short- and long-term goals.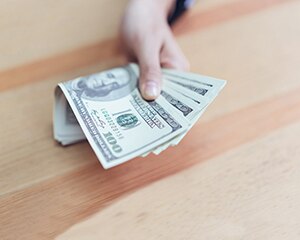 FINANCIAL & ECONOMIC INSIGHTS
Five Ways to Beat the Heat in a Hot Housing Market
PNC's Staci Titsworth shares five tips to help you go from prospective buyer to happy homeowner.
INNOVATION & SECURITY
Jackpotting: No Longer Just for Slot Machines
PNC's fraud teams are working to prevent a new type of ATM scam.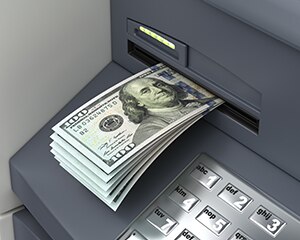 INNOVATION & SECURITY
Secure Your Cell Phone Against SMiShing
Be alert for text messages from unknown sources. It could be a scam compromising your personal information.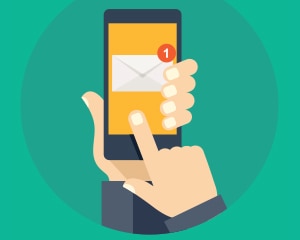 COMMUNITY
A Dream Becomes Reality Through Nonprofit Financing
A new health center is under construction thanks to innovative community development banking.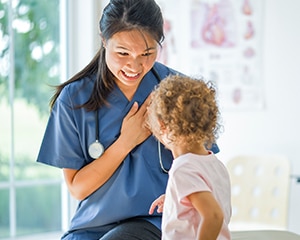 FINANCIAL & ECONOMIC INSIGHTS
Student Loans 101: Paying Down Your Principal
Study these tips to help you pay off your student loans ahead of time, which could save you money.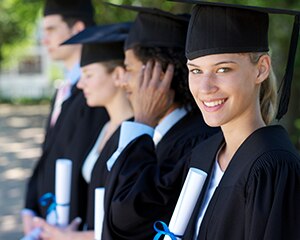 FINANCIAL & ECONOMIC INSIGHTS
How to Determine if Your Life Insurance Fits Your Needs
You should check in on your life insurance regularly to be sure your coverage is sufficient.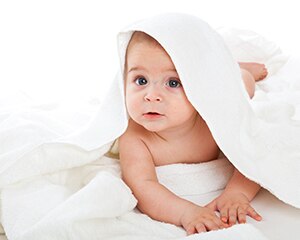 FINANCIAL & ECONOMIC INSIGHTS
How to Cut Years Off of the Mortgage of your Home, Sweet, Home
By making just one extra mortgage payment per year you can save thousands of dollars in interest.
FINANCIAL & ECONOMIC INSIGHTS
Financial Tips for Millennial Job Hoppers
Millennials who frequently switch jobs can reap the benefits if they make financially sound decisions throughout each transition.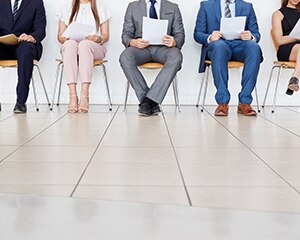 FINANCIAL & ECONOMIC INSIGHTS
How to Reach Your Retirement Goals
Retirement may seem far away, but you can't afford to put off planning. Here's a quick check to see if you're on track.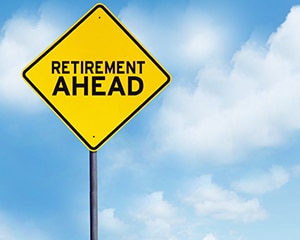 LOOSE CHANGE
Super Savers Reveal Strategies to Keep More Money
Super savers use strategies that are simple, effective and livable. What can we learn from them?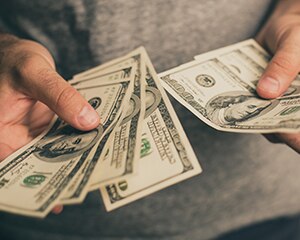 INNOVATION & SECURITY
Is it Time to Thaw Your Credit Report?
If you froze your credit report after a data breach, here are three things to know before making the decision to unfreeze.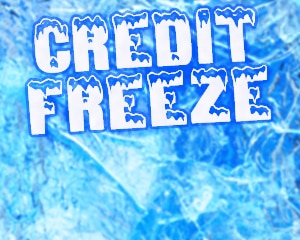 LOOSE CHANGE
PNC Line of Credit Leads to Presidential Discovery
What happens when a family expands the basement of their historic home in Alexandria, VA? A presidential discovery, of course!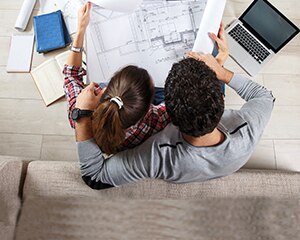 FINANCIAL & ECONOMIC INSIGHTS
Four Steps to Help you Achieve Financial Independence
Here's how to define and achieve true financial freedom.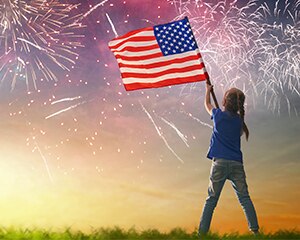 COMMUNITY
PNC Honored for Advancing Diversity and Equal Opportunity
PNC awarded the A. Leon Higginbotham Corporate Leadership Award from the Lawyers' Committee for Civil Rights.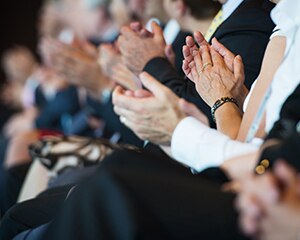 FINANCIAL & ECONOMIC INSIGHTS
High School Students Tackle Financial Education Basics
PNC is bringing financial education to campus and introducing basic money management concepts, one classroom at a time.
FINANCIAL & ECONOMIC INSIGHTS
What the Fed Rate Hike Means for Small Businesses
The Federal Reserve voted to again raise interest rates. PNC shares what it could mean for your small business.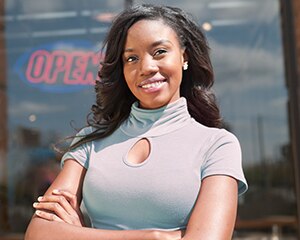 FINANCIAL & ECONOMIC INSIGHTS
Rising Interest Rates: What Bank Customers Need To Know
The cost of borrowing may increase, but there is a silver lining.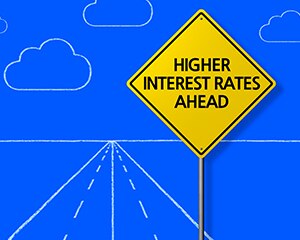 FINANCIAL & ECONOMIC INSIGHTS
Are Male and Female Millennials on the Same Page Financially?
Survey reveals how the financial habits and attitudes of male and female millennials differ.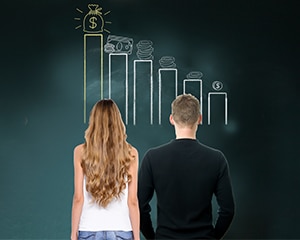 COMMUNITY
What's in a Name?
Changing your name can affect your life, but for some, something so simple can prove to be so difficult.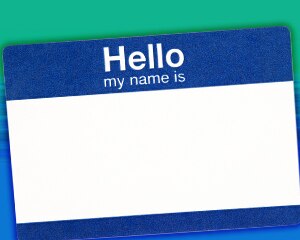 FINANCIAL & ECONOMIC INSIGHTS
In Case of Emergency: 5 Tips to Boost Your Savings
It never hurts to prepare for the worst. Here are some tips for building an emergency savings fund.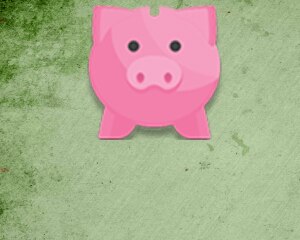 INNOVATION & SECURITY
Leading the Fight Against Fraud Frustration
Enhancements help improve customer experience, reduce point-of-sale declines and fraud losses.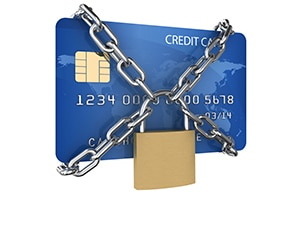 FINANCIAL & ECONOMIC INSIGHTS
Out with Old, In with New Receivables Tips
Small businesses can refresh accounts receivables with four tips for how to help collect money faster and improve cash flow.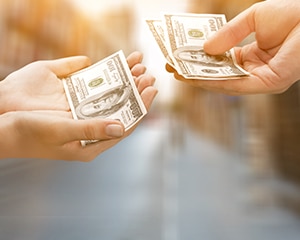 Loose Change
Opening an Account for Your Child
Start now! It's never too early to begin saving for your child's future.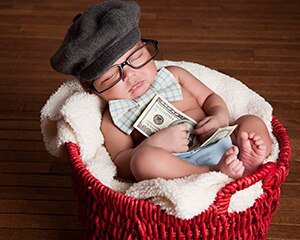 FINANCIAL & ECONOMIC INSIGHTS
Ready or Not, Here Comes the Great Wealth Transfer
Boomers will be passing approximately $59 trillion in wealth to their millennial children and beneficiaries. How can you plan for the Great Wealth Transfer?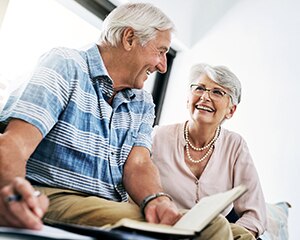 COMMUNITY
A Water Crisis Promotes Early Childhood Education and Health
How a team approach financed and constructed a new school in remarkable time.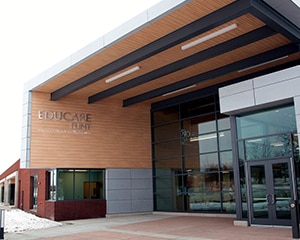 FINANCIAL & ECONOMIC INSIGHTS
Are Millennials Financially Ready for the Future?
Survey finds Millennials' long-term financial attitudes and habits were greatly impacted by what they were taught as children.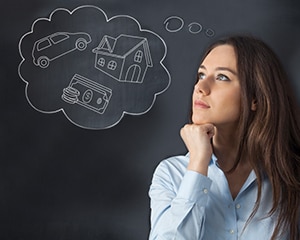 INNOVATION & SECURITY
Paying By Card? You Might Not Need to Sign
You may not have to sign for your in-store credit or debit card purchases. Here are four things to know about the change.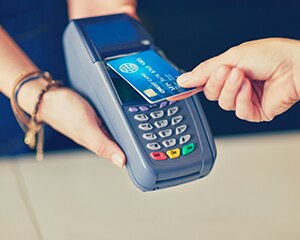 INNOVATION & SECURITY
How Safe are P2P Payments?
Person-to-person (P2P) payments are growing in popularity. Keep your money safe when using P2P payments with these tips.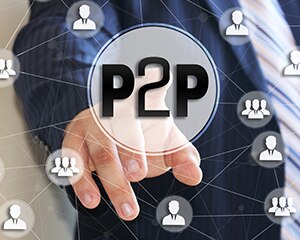 FINANCIAL & ECONOMIC INSIGHTS
Financial Habits that New Graduates Should Adopt
Your first job presents an opportunity to set yourself up for future financial success. PNC offers tips to help you get there.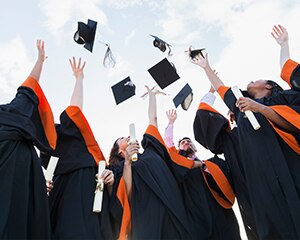 FINANCIAL & ECONOMIC INSIGHTS
Small Businesses Reap Benefits from Mobile Payments
Four unexpected benefits when a small business offers mobile payments to customers.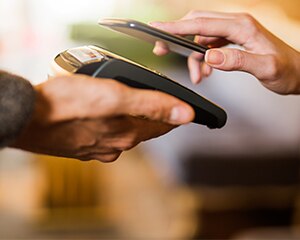 INNOVATION & SECURITY
When Apps Go Rogue
Stay alert! Help protect your mobile devices from malicious apps.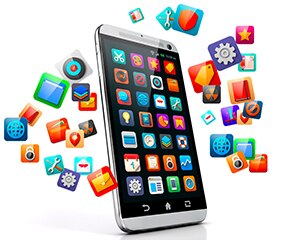 FINANCIAL & ECONOMIC INSIGHTS
How to Spring Clean Your Finances
Your spring to-do list shouldn't be limited to your home. Now is the perfect time to give your finances a deep cleaning.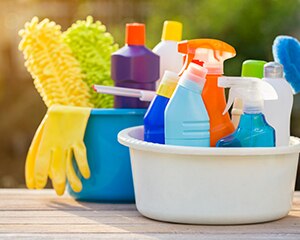 COMMUNITY
PNC Publishes 2017 CSR Report
The report details the company's environmental, social and governance priorities and highlights our progress against the goals we've set.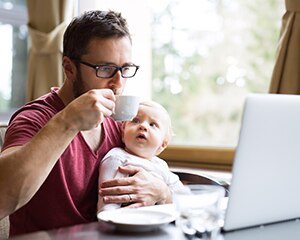 LOOSE CHANGE
Branch Services You May Not Have Thought About
Branches remain an integral part of the customer banking experience and provide services you may not realize.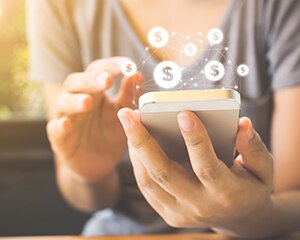 FINANCIAL & ECONOMIC INSIGHTS
Do You Know the Basics of Financial Literacy?
Finding out what you know (and don't know) can help you take the first step toward mastering your money.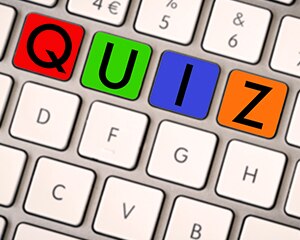 FINANCIAL & ECONOMIC INSIGHTS
Impact of Tax Reform on Businesses: Verdict Still Out
Small and mid-size business leaders expect positive impact from the Tax Cuts and Jobs Act of 2017, but are unsure of the extent.
FINANCIAL & ECONOMIC INSIGHTS
Business Owners Show Record-High Optimism
Optimism is running at historic highs in all categories evaluated by The PNC Financial Services Group in the 15-year history of the PNC Economic Outlook.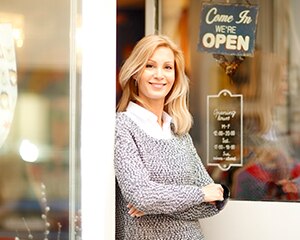 INNOVATION & SECURITY
Protect Your Paycheck from New Phishing Scam
Little Red Riding Hood and the wolf can teach us an unexpected lesson about identity thieves and a new threat targeting payroll information.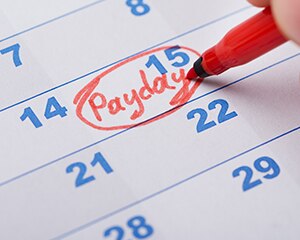 FINANCIAL & ECONOMIC INSIGHTS
Programs to Make Home Buying More Affordable
For a variety of income levels, there are affordable ways to become a homeowner without chipping away a big chunk of your budget.
COMMUNITY
Launching Big Ideas
Happy Valley LaunchBox, Powered by PNC Bank, helps entrepreneurs make their dreams a reality.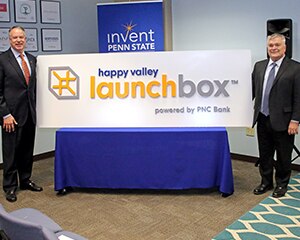 LOOSE CHANGE
Can You Handle a Healthcare Crisis in Retirement?
Most save for retirement and dream of doing fun things like travel. Yet unexpected healthcare costs can derail your plans. Here's what to consider.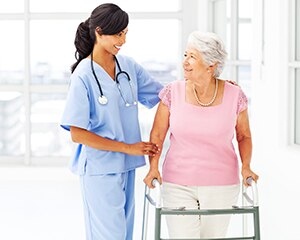 LOOSE CHANGE
Women in Business Find Allies at PNC
Thirty years ago, women couldn't access financial resources to start a business. Today, women-owned businesses are among the fastest-growing segments.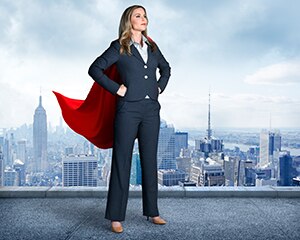 FINANCIAL & ECONOMIC INSIGHTS
How to Control Vacation Spending Before Hitting the Road
Unexpected costs could take bite out of your budget.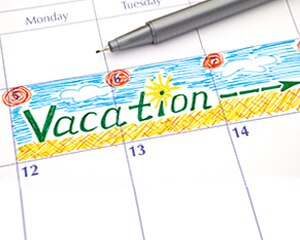 FINANCIAL & ECONOMIC INSIGHTS
Keep Calm and Read On: How to Handle Bumpy Markets
Regardless of your age, investing acumen or account size, these tips may help you weather the storm.
FINANCIAL & ECONOMIC INSIGHTS
Does Daylight Saving Time Affect the Economy?
Daylight Saving Time has perceived effects on health and crime, but its impact on the economy is ultimately inconclusive, PNC economist says.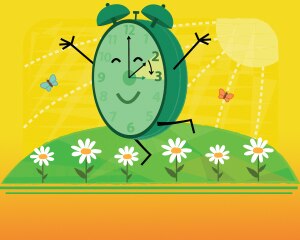 INNOVATION & SECURITY
How to Steer Clear of Ticket Fraud
When you're looking to score those hard-to-get tickets, these tips are just the ticket to help avoid fraud.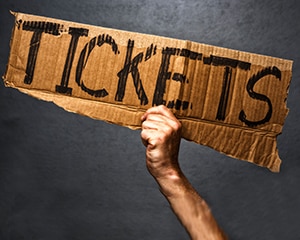 FINANCIAL & ECONOMIC INSIGHTS
Student Loan Debt Doesn't Have to Control Your Checkbook
Student loan debt doesn't have to be overwhelming and expensive. Consider a variety of tools to help manage it.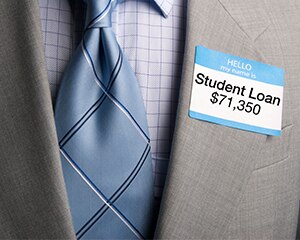 FINANCIAL & ECONOMIC INSIGHTS
How to Make Youth Sports More Affordable
Youth sports is a multi-billion dollar industry. PNC shares tips for making the cost work for your budget.
FINANCIAL & ECONOMIC INSIGHTS
How to Plan for a Longer Life
The phrase "50 is the new 30" is much more than a state of mind. People are living longer, presenting a number of financial opportunities and challenges.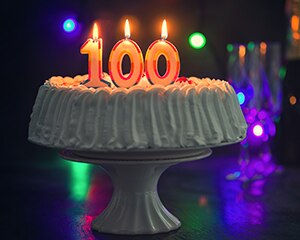 COMMUNITY
Empowering Kids to Learn About Money
It's never too early to teach kids about saving money. PNC's School Bank Program offers on-site learning to enhance classroom curriculum.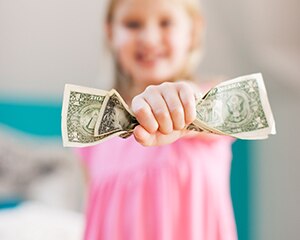 Financial & Economic Insights
Providing for a Loved One with a Disability
Planning to financially support a loved one with a disability is a necessary endeavor that may be expensive.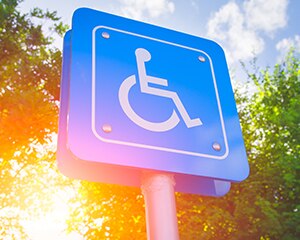 Innovation & Security
How to Identify Tax Refund Identity Theft Warning Signs
Use these tips to help fend off thieves when it comes to your identity so they don't get a tax refund from Uncle Sam on your behalf.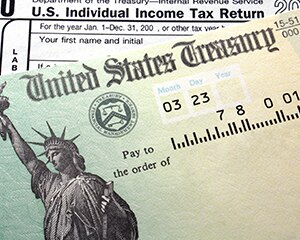 Financial & Economic Insights
Tax Reform Bill or Annual Bonus? Pay Raise? Five Things to Think About
Before you spend any newfound or unexpected funds, consider these options.
Financial & Economic Insights
How to Develop and Finally Stick to a Budget
Creating a budget you can actually stick to is all about building strong habits. Follow these six simple steps and create a budget that works for your lifestyle.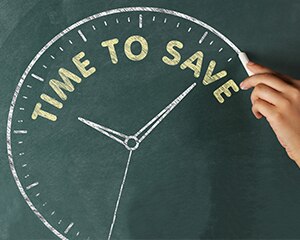 Innovation & Security
You've Been Hacked! Seven Tips to Help Detect and Take Back Control
Learn some of the warning signs that you may have been hacked and tips you can use to help take back control.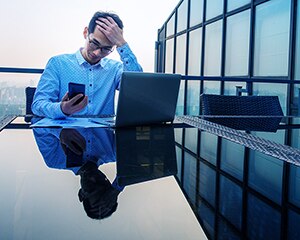 Loose Change
How Long Should You Keep Financial Records?
Here's a guide to help you think through how to keep and store your most important documents, but also know what you can shred.
Financial & Economic Insights
Why Does the U.S. Dollar $ign Look the Way it Does?
You know what the U.S. dollar sign looks like, but do you know why? Explore the history behind some of the world's currency symbols.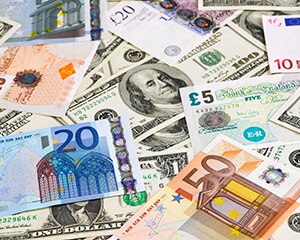 Community
30 Million Reasons to Focus on Vocabulary
PNC has extended its successful multi-city vocabulary initiative with an additional $3.65 million investment.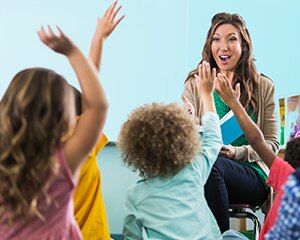 Community
Putting the Wheels in Motion This Holiday Season
Christmas comes early for Vehicles for Change car recipients in Maryland.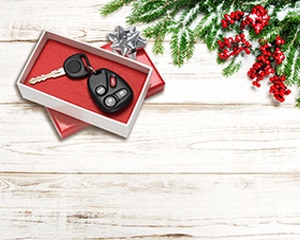 Community
Academy of Hope Helps Adults Better Their Lives through Education
A special adult public charter school provides help for those who want to help themselves.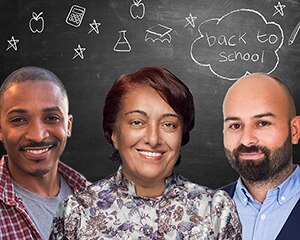 Innovation & Security
Top Six New Year's Resolutions to Protect Your Identity
Add a cybersecurity resolution to help protect your personal information from identity thieves this coming year.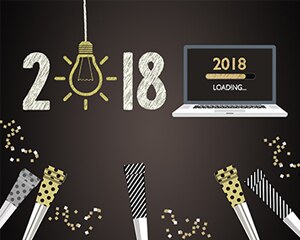 Community
At PNC, 2020 is Already Here
PNC met its carbon emissions and energy reduction goals for 2020 ahead of schedule. Now, the company is raising the bar for 2035.
Loose Change
Try These Savings Hacks That Really Pay Off
If you've tried and tried, but don't save on a regular basis, try one of these tips and celebrate the New Year with a savings plan that works.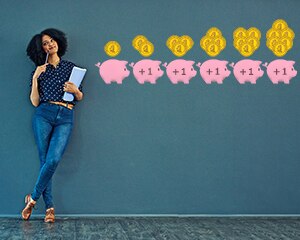 Financial & Economic Insights
How to Maximize Gifts to Charity
With many worthy causes pulling on your heart-strings this holiday season, here's how to talk to your family about choosing which causes to support.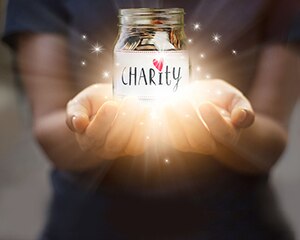 Financial & Economic Insights
Loan Officer Helps New Residents Find Home, Sweet Home
Bela Singh, a mortgage loan officer with PNC, helps new American residents navigate the home mortgage process.
Financial & Economic Insights
A Merry Holiday Season for the Economy
Consumer spending shifts away from goods toward services, yet online sales continue to rise.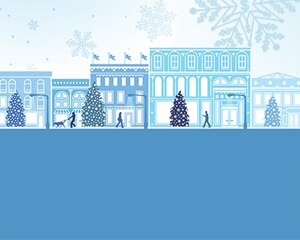 INNOVATION & SECURITY
Be Aware of These 6 Holiday Ho Ho Hoaxes
From Black Friday to December's last days, keep yourself fraud-free this season by learning common holiday scams and tips to protect yourself.
COMMUNITY
Veterans Wanted for New Businesses
Veterans share insight into how military training and skills can help to successfully launch small businesses.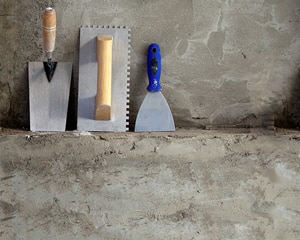 FINANCIAL & ECONOMIC INSIGHTS
How to Create a Stable, Satisfying Retirement
Setting goals, making a plan and monitoring are vital when looking toward retirement.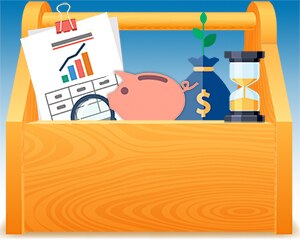 COMMUNITY
A Soldier's Best Friend
Service dogs are helping wounded veterans transition to civilian life. The impact of the dogs is dramatic as lives are saved.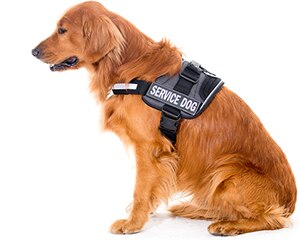 COMMUNITY
Wounded Veteran Receives Mortgage-Free Home
After a 22-year career serving his country, retired combat veteran Sgt. James Davis receives a rare gift – a home donated in honor of his sacrifice.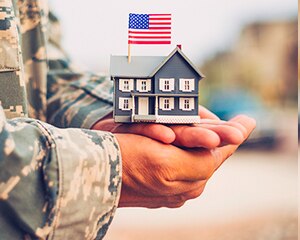 LOOSE CHANGE
Business Aviation: More Than Just A First Class Seat
While the aviation industry continues to improve, companies and individuals use business aircraft to boost the bottom line.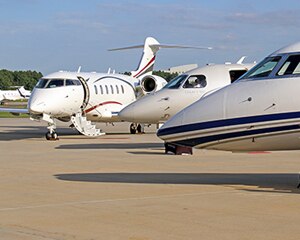 FINANCIAL & ECONOMIC INSIGHTS
Five Benefits to Using a Mobile Wallet
Mobile wallets are a relatively new payment option (compared to cash and checks) that can offer some serious benefits.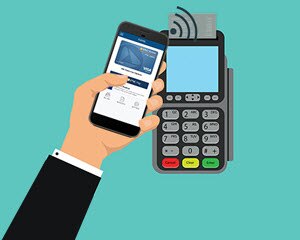 FINANCIAL & ECONOMIC INSIGHTS
The Future: Your Health Savings Account Could Help Fund It
Health savings accounts can help you fund medical expenses in retirement.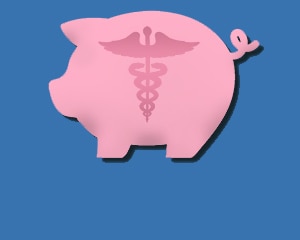 COMMUNITY
New Pre-K Alliance Enhances Early Learning
Pre-K teacher's request for new classroom resources and experiences is made possible by PNC and DonorsChoose.org.
COMMUNITY
PNC Fairfax is Making Connections in Cleveland
The PNC Fairfax Connection is celebrating its five-year anniversary as an unprecedented, free community resource center.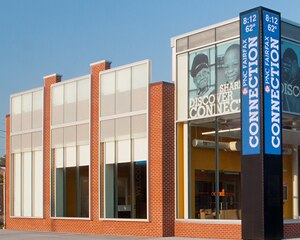 FINANCIAL & ECONOMIC INSIGHTS
Lending Opportunities Allow Small Businesses to Flourish
With a dream and specific goals in mind, dental practice grows into its own building, thanks to help from PNC.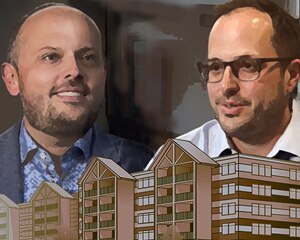 FINANCIAL & ECONOMIC INSIGHTS
Business Leaders Curb Their Enthusiasm Somewhat on the U.S. Economy
PNC Survey shows optimism has shifted significantly since the spring.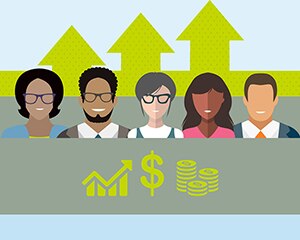 LOOSE CHANGE
Business Owners Beware: Counterfeiters Go Hi-Tech
Aside from cyber-attacks and identity theft, there is another real threat that could impact your business and bottom line – fake money.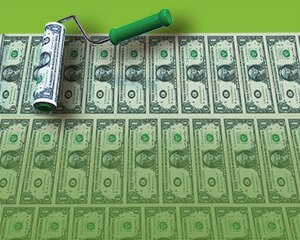 FINANCIAL & ECONOMIC INSIGHTS
How to Understand a Company's Financial Results
Thinking of a company's financial results in terms of a checkup on its health can help determine whether or not it's a fit for your portfolio.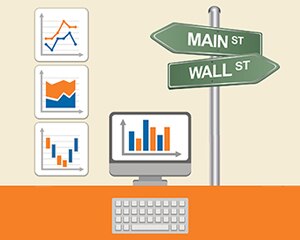 FINANCIAL & ECONOMIC INSIGHTS
How to Balance Retirement and Education Costs
PNC's Rich Ramassini shares three steps for creating a plan that can help you achieve your future financial goals.
INNOVATION & SECURITY
Financial Scams Target Elderly, Vulnerable
Elderly financial exploitation costs Americans almost $3 billion per year. How do you protect yourself and your loved ones?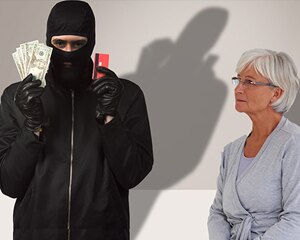 INNOVATION & SECURITY
Five Ways to Help Protect Yourself after a Data Breach
If your personal data may have been exposed, take these steps to help protect yourself, then carefully watch for identity theft and phishing attempts.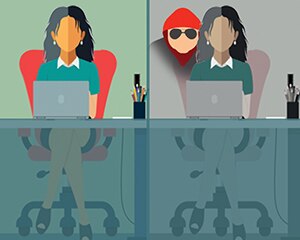 FINANCIAL & ECONOMIC INSIGHTS
How Lessons from Boxing can Help at the Bank
PNC's personal banker and pro boxer has learned some lessons in the ring that apply to everyday life.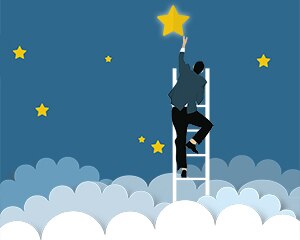 INNOVATION & SECURITY
Learn How to Catch a Phish
The email phish is a master of disguise. Follow these tips to understand what a phish is and how to catch it.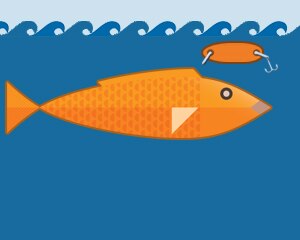 FINANCIAL & ECONOMIC INSIGHTS
Four Things to do After Selling Your Business
A business can be a central part of a family's identity. But what happens to the family when the business is sold?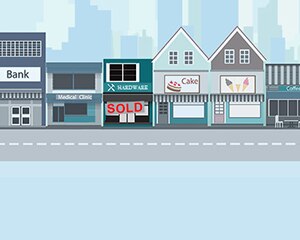 FINANCIAL & ECONOMIC INSIGHTS
Why You Should Care About Life Insurance
Learn what you can do to make sure you have the protection you need to reach your financial goals.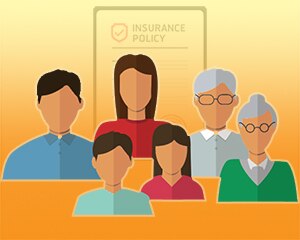 COMMUNITY
So Many Good Jobs, But Where Are the Workers?
America's workforce has evolved since the nation celebrated its first Labor Day in 1894. Learn what skills tomorrow's workers will need.
LOOSE CHANGE
Bigger Is No Longer Better with Bank Branches
Big buildings, massive vaults and teller windows have led to a more personal banking experience as bank branches continue to evolve over time.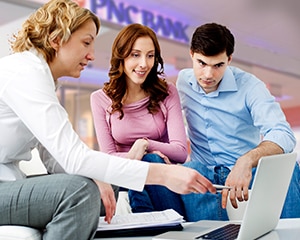 FINANCIAL & ECONOMIC INSIGHTS
How to Transition Your Family Business to a New Generation
Learn common hurdles and strategies to help complete a successful transfer.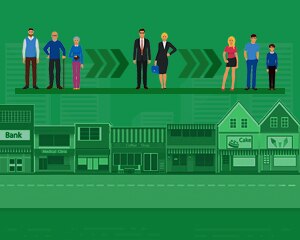 INNOVATION & SECURITY
Do Your Homework to Help Avoid Wire Transfer Scams
Wire transfers are fast and final. With a few extra steps, they're safer too.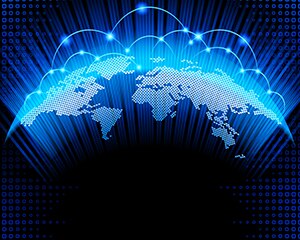 INNOVATION & SECURITY
Cyber Infection Prevention: 5 Tips for College Students
Computers and cellphones don't get sick days. Decrease the risk of infecting yourself and others with good cyber hygiene.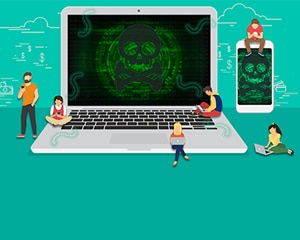 FINANCIAL & ECONOMIC INSIGHTS
How to Manage Finances for Blended Families
His, hers, ours: Simple steps to help blended families avoid common money management mistakes at any age.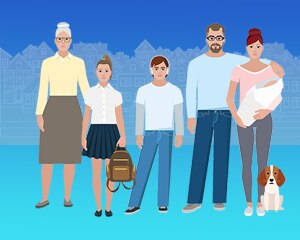 COMMUNITY
Students Benefit From a Better Learning Environment
Schools and non-profit organizations see benefits from corporate furniture reuse program.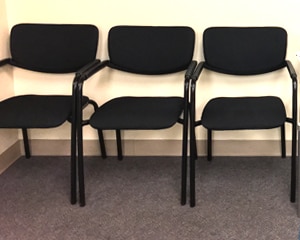 FINANCIAL & ECONOMIC INSIGHTS
How to Pick a Retirement Account
Taxes, income and expenses help determine your Individual Retirement Account choices.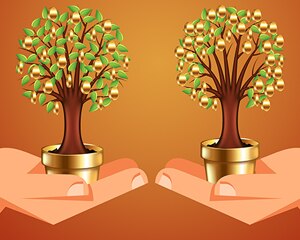 FINANCIAL & ECONOMIC INSIGHTS
Having Access to Credit Can Be Good for College Students
With a little preparation and information, parents can help their students start to build a credit history and avoid potential pitfalls of bad credit.
FINANCIAL & ECONOMIC INSIGHTS
How to Avoid Overspending while Shopping Online
Shopping online is easier than ever, but so is over spending. If you're not careful, your budget can go haywire.
FINANCIAL & ECONOMIC INSIGHTS
Child Heading to College? Time for Budgeting 101
Budgeting can be difficult for a broke college student, but that is when it's even more important. And it can be done by following five simple steps.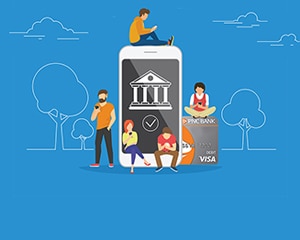 LOOSE CHANGE
Parental Leave is a Hit
In 2016, PNC announced a change to its parental leave policy for all new moms and dads. Here's one dad's look at how his leave helped his family.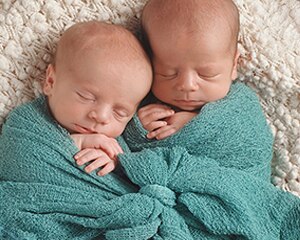 LOOSE CHANGE
What to do When Your Wallet Goes Missing
If you lose your wallet, keep calm and start making phone calls. Tracey Markovich shares eight steps, plus two actions to take before you lose it.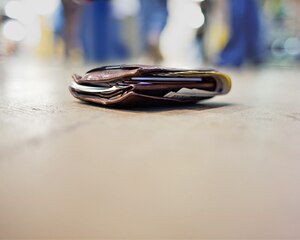 LOOSE CHANGE
Do You Still Carry a Checkbook?
This old-school form of payment is rapidly falling out of fashion.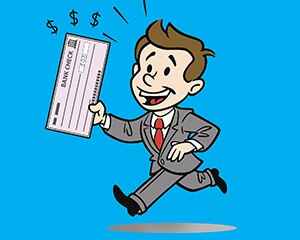 FINANCIAL & ECONOMIC INSIGHTS
How to Keep You & Your Family Financially Fit
Many focus on physical and mental wellness during the summertime. It's also a good time to check up on your financial wellness.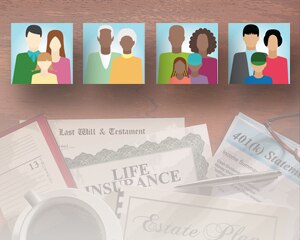 FINANCIAL & ECONOMIC INSIGHTS
Dreaming of Retiring Early? Consider These 5 Tips
Investing for retirement can be tricky, but an early retirement requires even more planning.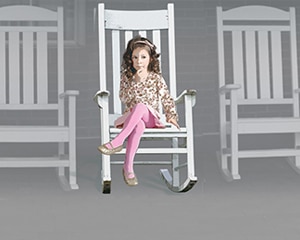 INNOVATION & SECURITY
Join the Party: The ATM Celebrates its 50th Birthday
The ATM turns 50 this month. It celebrates a storied history of how it became a key part of most American lives, with more convenience to come.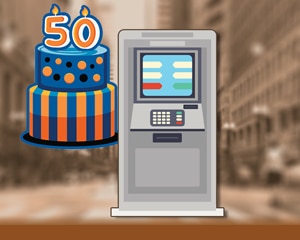 FINANCIAL & ECONOMIC INSIGHTS
5 Ways Finances Influence Same-Sex Marriages
With marriage equality now a reality for same-sex couples, many may find themselves weighing the economics of marriage more carefully than others.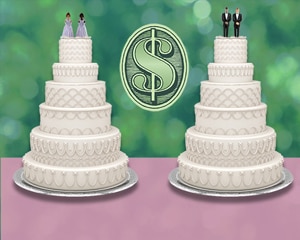 INNOVATION & SECURITY
Don't Become a Victim at the ATM
Follow these six tips to help protect yourself, your accounts and your personal information while using an ATM.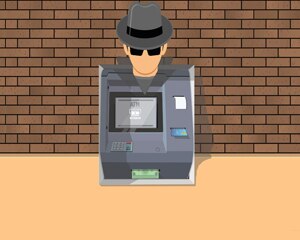 FINANCIAL & ECONOMIC INSIGHTS
How to Avoid Budget-Busting Vacation Extras
Three ways to save on travel expenses once you've reached your final destination.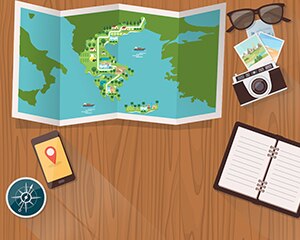 LOOSE CHANGE
Mother & Daughter Tag Team in Trucking
This mother, daughter duo share insight on how they keep their business and personal lives in sync to manage family trucking business.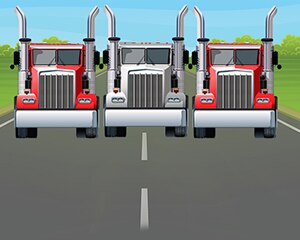 COMMUNITY
How One Promise is Worth $15 Million
A Cincinnati woman helped to create a new early childhood education approach that is being studied nationwide.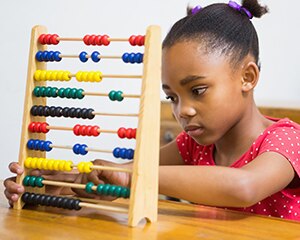 INNOVATION & SECURITY
PNC Sits for Women in Technology
Women make up 50 percent of the U.S. workforce, but hold just 25 percent of all technology and computing roles. See how PNC is working to change that.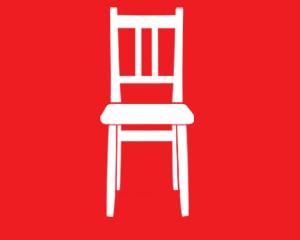 FINANCIAL & ECONOMIC INSIGHTS
Students Can Learn About Budgeting from This Guy
College student Blake Chelf says careful – and realistic – financial planning allows him to splurge on the fun things while saving for the future.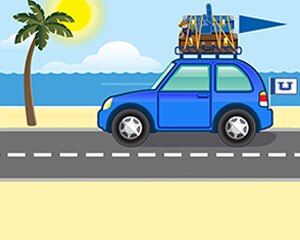 COMMUNITY
Five Years Later, Southeast Remains Key Growth Market
Five years after expanding its Southeast presence, PNC continues to focus on investments and partnerships to help drive community development.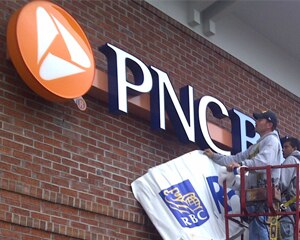 Community
Extreme Classroom Makeover
PNC and DonorsChoose.org help "engineer" learning for future STEM scholars and more.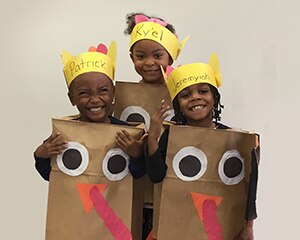 INNOVATION & SECURITY
Six Tips for Social Media Security
No one is immune from cyber criminals. Protect your personal information and be more aware of your social media activity with these six tips.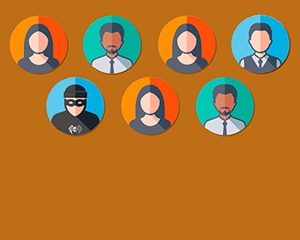 FINANCIAL & ECONOMIC INSIGHTS
Business Owners Show Optimism for U.S. Economy, Own Business
Small- and mid-sized business owners surveyed by PNC have optimism – and plenty of it.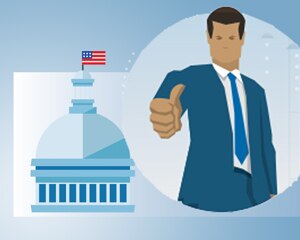 FINANCIAL & ECONOMIC INSIGHTS
Why Owning a Home Might Be Easier Than You Think
PNC's new online tool, Home Insight Planner, can help you budget and search for your dream home.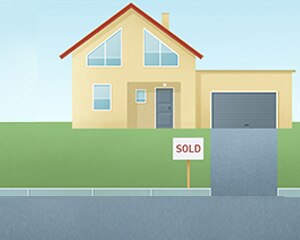 FINANCIAL & ECONOMIC INSIGHTS
What Does a Federal Reserve Bank Director do?
Meet two PNC regional presidents who are members of the board of directors of two regional Federal Reserve Bank boards.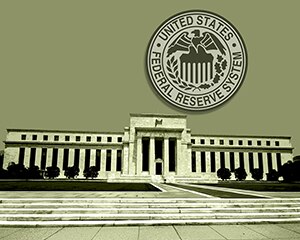 FINANCIAL & ECONOMIC INSIGHTS
How to Ease the Financial Burden of Wedding Season
In anticipation of wedding season, PNC helps provide tips to help reduce costs for the bride, groom and bridal party.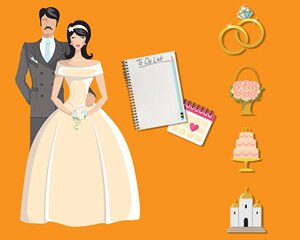 FINANCIAL & ECONOMIC INSIGHTS
How to Talk to Aging Parents about Money
Talking about money with your aging parents can be uncomfortable, but it's important. Learn how to approach the conversation.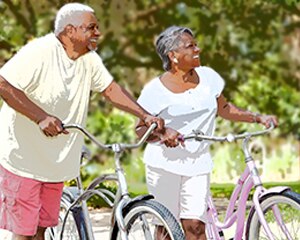 FINANCIAL & ECONOMIC INSIGHTS
House Hunting? Follow These Four Steps
Buying a new home is exciting, but mortgage delays can be stressful. Here are four things you can do to be more proactive in the mortgage process.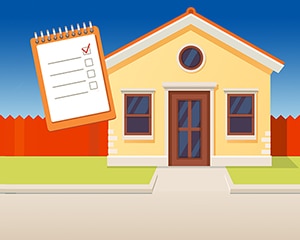 COMMUNITY
PNC Brings Classroom Dreams to Life
A new $5 million initiative is helping teachers obtain the tools and experiences they need to help give their students a head start in life.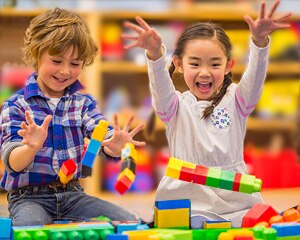 Loose Change
What Do the Symbols on U.S. Currency Mean?
The numbers and symbols on U.S. currency indicate a lot more than the note's value.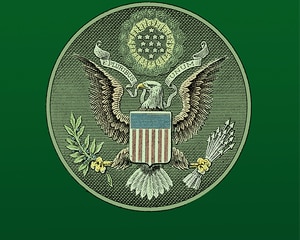 Financial & Economic Insights
Private Mortgage Insurance: Good for You, Good for your Lender
Private mortgage insurance may benefit the buyer – and lender – in three key ways.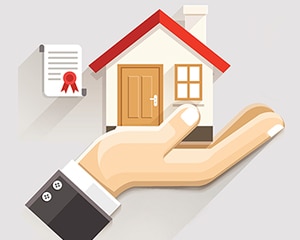 Financial & Economic Insights
Changing Jobs? Add This to Your Check List
If you're starting a new job, it's time to review your retirement accounts and the four basic options you may have for 401(k)s to help reach your goals.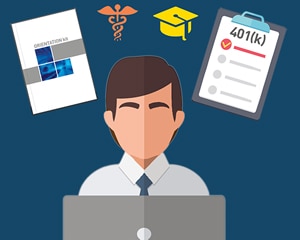 COMMUNITY
Founder of Thirty Million Words Initiative Visits PNC
PNC employees, clients and community partners learn the vital role language plays in brain development and early childhood learning.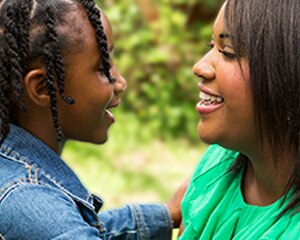 Financial & Economic Insights
How to Manage a Financial Windfall
If you have the good fortune of striking it rich, a solid financial plan is key to having your "pot of gold" at the end of the rainbow.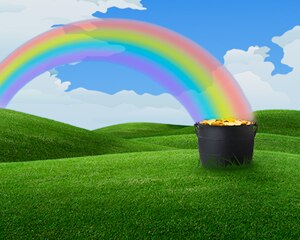 COMMUNITY
How PNC Helps to Finance the Solar Power Revolution
As a leader in eco-friendly development, PNC Energy Capital lights the way for solar industry growth.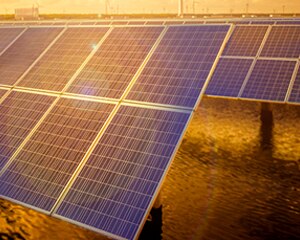 COMMUNITY
PNC Continues to Advance its Commitment to Corporate Social Responsibility
Corporate Social Responsibility report highlights the bank's progress in addressing key sustainability issues.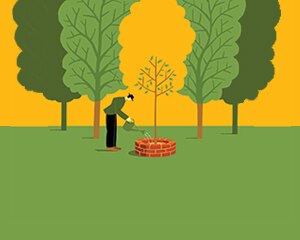 Financial & Economic Insights
Why Bigger Tax Refunds Aren't Always Better
A big tax refund can be nice, but can mean less money in each paycheck. Instead, adjust your W-4 and put that money to work throughout the year.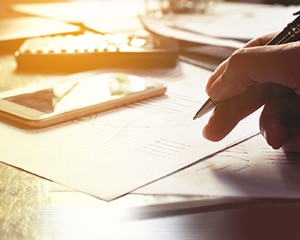 Financial & Economic Insights
How to Know if Your Financial Advisor is a Good Fit for You
Ease anxiety about meeting with a financial advisor by following these tips. 
COMMUNITY
Look Past Bias & Deepen Relationships
Diversity advocate Michael Fosberg explains why it's vital to listen and understand realities other than your own.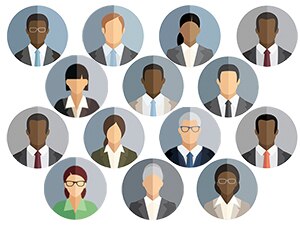 Innovation & Security
Five Ways Taxpayers can Practice Self Defense
Learn about five common scams targeting U.S. taxpayers and how to help defend yourself against them.
COMMUNITY
The Bank of Presidents
Throughout much of American history, a Washington, D.C. bank, ultimately acquired by PNC, played a role in helping the country grow and prosper.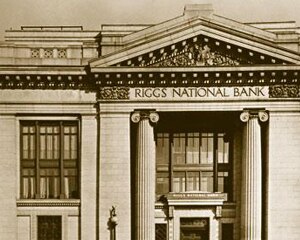 Financial & Economic Insights
How to Find Forgotten Money
Your state's unclaimed property program may have money for you to put back into your pocket.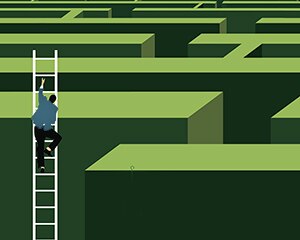 Innovation & Security
Coffee & Coding: Recipe for Banking Tech Success?
PNC APIFest contestants pulled an all-nighter in a race to create potential new products for the bank.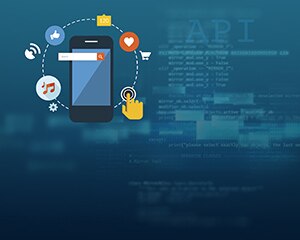 Financial & Economic Insights
How to Talk About Money with Your Partner
Most couples avoid talking about money, but that can do more harm than good. Here are four steps to help you have the "money talk" with your partner.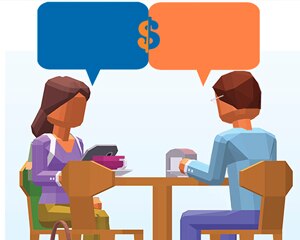 Innovation & Security
Identity Theft: Protecting Your Child Begins at Birth
Learn the warning signs to detect and protect your child's squeaky clean credit history.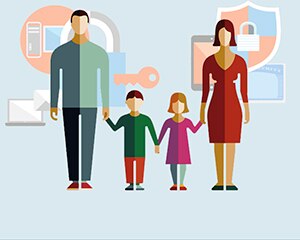 Loose Change
The Many Faces of U.S. Currency
U.S. currency has come a long way since it was first introduced in 1690.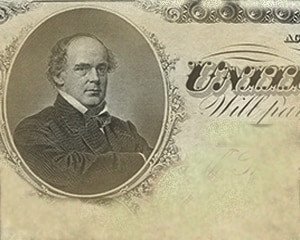 Financial & Economic Insights
Five New Year's Resolutions for Your Finances
This year, resolve to maintain your financial health by following these five tips to gain good habits and lose the bad ones.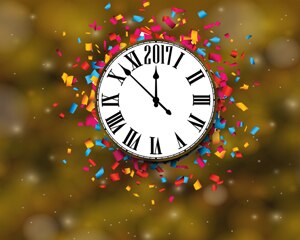 Innovation & Security
What You Need to Know About Scams
Helping to stop scams can be as simple as learning their characteristics and reporting them whenever they arise.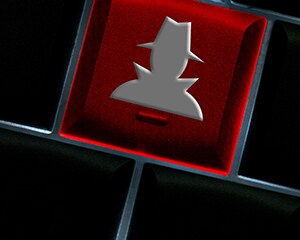 Financial & Economic Insights
Cash or Credit: What Does the Future Hold?
Paper money fights to survive in a changing financial world.
COMMUNITY
Video: How PNC Celebrates Family Through Golf
Golfers discuss how the PNC Father/Son challenge tournament strengthened their family bond.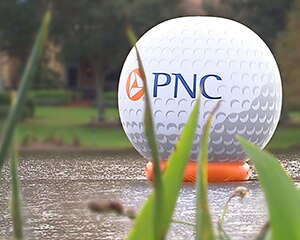 Financial & Economic Insights
Video: What is a Safe Deposit Box & Why do I Need One?
Safe deposit boxes are protected by multiple levels of security to keep your valuables secure and give you peace of mind.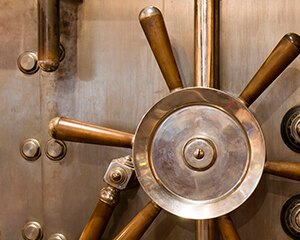 Financial & Economic Insights
How to Secure Your Finances During Holiday Travel
No matter how far away you roam, follow these eight tips for a safer holiday trip.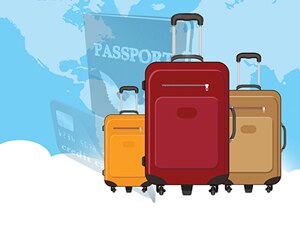 Financial & Economic Insights
Keep the Naughty Away for Nice Holiday Shopping
Follow these security tips while shopping for the holidays to help protect your finances and personal information.
Innovation & Security
How to Receive a New Debit Card – Instantly
A PNC customer walks into a branch. She receives a new debit card immediately. That's no joke.
COMMUNITY
Video: Purple Heart Recipient Welcomed Home
PNC Bank, along with Military Warriors Support Foundation, donated a home to a retired U.S. Army Sergeant and his wife.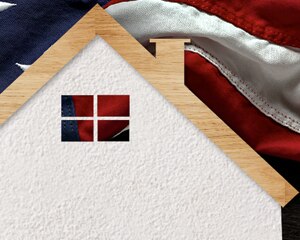 Financial & Economic Insights
Six Ways to Prepare Snowbird Finances
Heading south for the winter? Here are six steps for preparing your finances before your trip.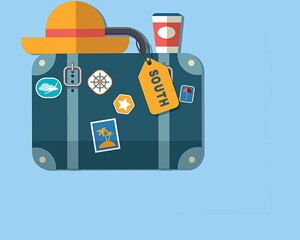 COMMUNITY
Veteran & his Wife Channel Entrepreneurial Spirit
Learn how a veteran and his wife built a daycare business from the ground up.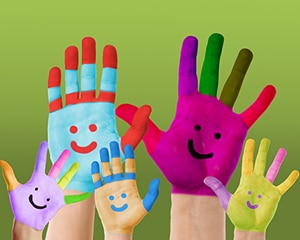 Financial & Economic Insights
There's a Better Way to Buy a Car
Many people are anxious about the prospect of buying a car, but if you like to plan ahead, there's a simple option to minimize the hassle.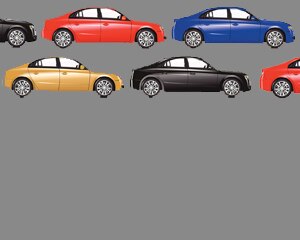 COMMUNITY
Video: Turning a Classroom Into a Bank Branch
Watch how a Pennsylvania elementary school classroom is turned into a bank branch – run by kids.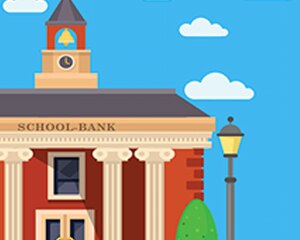 Financial & Economic Insights
Women in Business Team Up for Growth
PNC's Lori Williams shares five ways women in particular can strengthen their businesses, and how she helped one small business quadruple in size.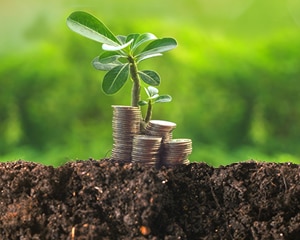 Innovation & Security
Mortgage Fraud: What You Need to Know
When you buy a house, this is why you should disclose if you plan to rent it.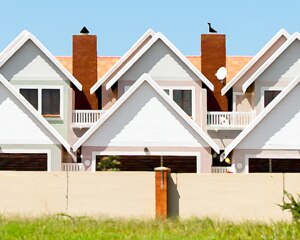 Innovation & Security
Learn How to Protect Yourself Online
Help keep your bank account information and personal data safe online by taking these six steps to prevent a potential event.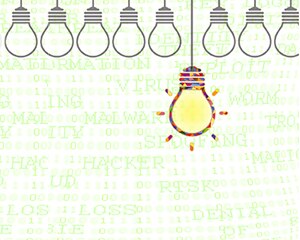 Innovation & Security
How Small Businesses Defend Against Fraud
PNC survey shows small business owners recognize cyber attacks as a threat to their business, with most taking steps to protect themselves.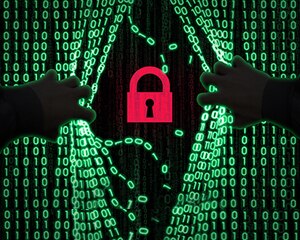 Financial & Economic Insights
The Winning Combination for Smart Investors
The formula for success includes digital connection and pro advice, PNC survey reveals.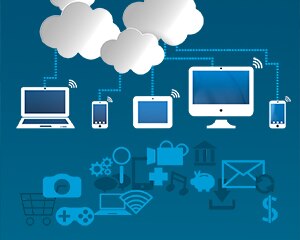 Innovation & Security
Around the World One Fraud Case at a Time
A Pittsburgh woman missed backpacking through Europe, but now fights global cyber fraud.
COMMUNITY
Scoring the Silver in Rio from Fort Wayne
U.S. men's goalball team trained for the Paralympics with help from Turnstone Center, PNC Bank and others.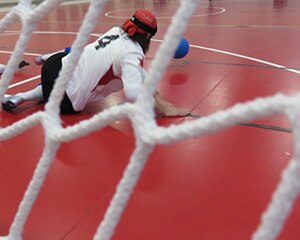 Financial & Economic Insights
Look Inside a Tiny Bank
Watch video of how PNC's portable branch delivers technology and advice in a little space.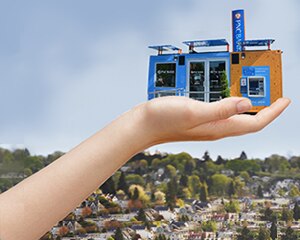 Financial & Economic Insights
Your College Student Can be Smart with Money
PNC offers three ways parents can help students spend and save wisely while away at school.
Financial & Economic Insights
How to Plan for the Ages
At $220,000 to raise a child, how do you plan for college and your own retirement? These four habits will help.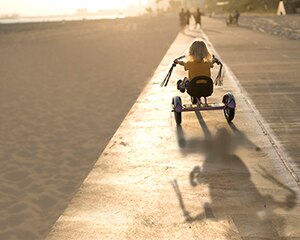 COMMUNITY
Video: Kids Make Their First Splash at YMCA
Children swim and learn water safety thanks to YMCA of Greater Dayton and PNC Bank.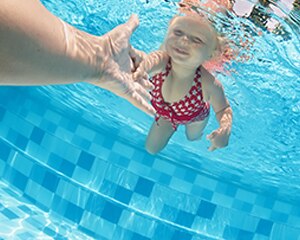 COMMUNITY
30 Million Reasons to Listen, Learn & Grow
PNC and Children's Museum of Atlanta speak out to fill the word gap for at-risk children.
Financial & Economic Insights
401(k): Time is on Your Side
401(k) plans are designed to help you save. Use these five tips while time is still on your side.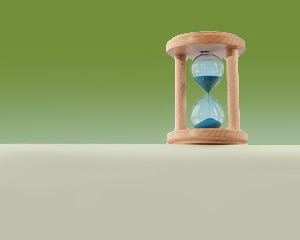 COMMUNITY
Video: When Drama is Healthy for Kids
Blumenthal Performing Arts and PNC help students learn life skills in the bright stage lights.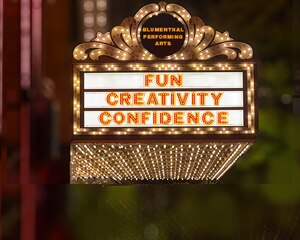 Financial & Economic Insights
What to Do Before, During & After 'I Do'
PNC experts offer advice to help couples financially live happily ever after.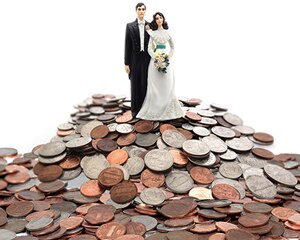 Financial & Economic Insights
Know When to Make the Deal
While they may not agree on the price, homebuyers and sellers agree on one thing: timing is everything.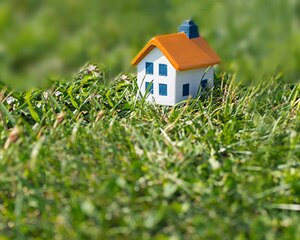 Loose Change
What It Means to Be Out at Work
Six of PNC's LGBTQ employees share their personal experiences, challenges and successes.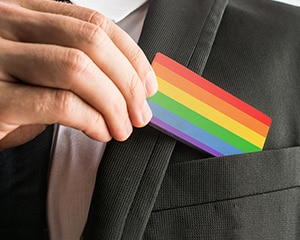 Loose Change
She Helps Same-Sex Couples with Finances
This Philadelphia-area advisor has a personal and professional stake in helping same-sex couples.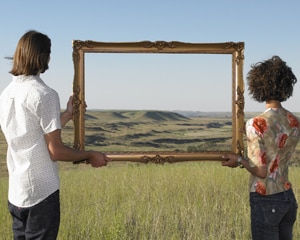 COMMUNITY
Three Veterans Brew Up a Business
Three Green Berets leave battlefield for business world with PNC Bank's help.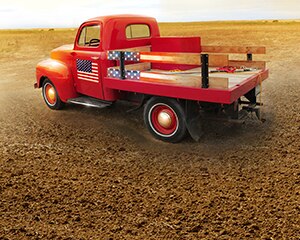 COMMUNITY
How These Three Women Saved a Neighborhood
Project HOME in Philadelphia prevents homelessness with help from PNC Bank and others.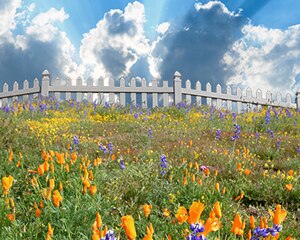 Loose Change
How She Helps Women Achieve
This banker applies finance and life lessons to advise women-owned businesses.
Community
Five Business Lessons Learned from Rowing
Watch Video: From the boardroom to the Bay, this PNC executive's competitive energy fuels her success.
Financial & Economic Insights
Four Ways to Build a Nest Egg for Employees
By offering 401(k) plans, businesses of all sizes can benefit while providing long-term security to workers.
COMMUNITY
The Smart Money is on Financial Well-Being
While many struggle with finances, Baltimore's Caroline Center and PNC combine medical training and money management.
community
Employees Help Kids Grow Up Great
PNC employees volunteer, and the results include $4.7 million in grants to help preschoolers in school and life.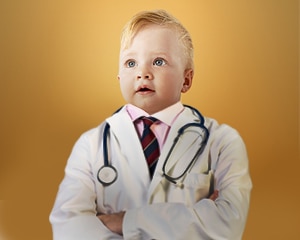 COMMUNITY
DuSable Museum: Riding Back in Time to Learn Today
This Chicago museum and PNC Bank take African-American history to the streets for students.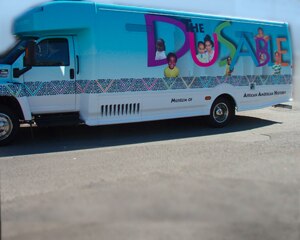 COMMUNITY
New Homes Rise from World War II Barracks
St. Louis area neighborhood is reborn with teamwork from Rise Community Development, PNC Bank and others.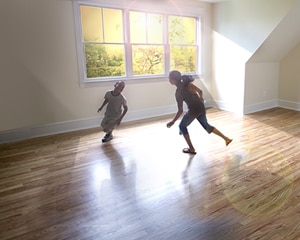 Community
UAB Students Help with Happy Returns
Student volunteers and United Way of Central Alabama help 3,500 lower-income people file their taxes.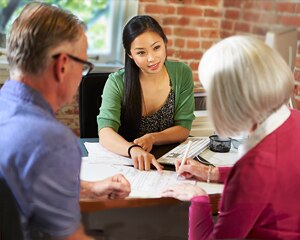 COMMUNITY
Where to Play with Water, Trains & Dinosaurs
Lansing, Mich. science center makes learning fun for children of all ages.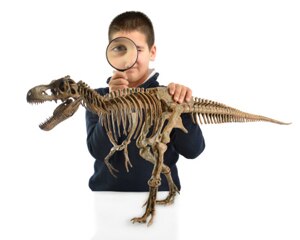 community
Why Her Dream is to Give Back
As a volunteer and mentor, this Philadelphia attorney pays it forward.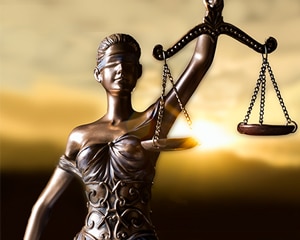 Innovation & Security
Untangling the Web of Cyber Fraud
After building a computer at age 14, this Pittsburgh man now protects the online accounts of big businesses.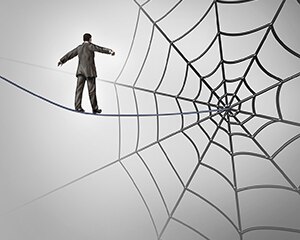 Financial & Economic Insights
How Couples Balance Love & Money
With one in four couples arguing over money, what's the best way to keep financial harmony?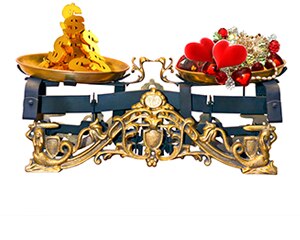 COMMUNITY
Preschools Get Gift of Technology
Toddlers and teachers get free tablets from PNC employees who turn company rewards into donations. 
community
Three Easy Steps to be a Philanthropist
Maximize your donations by first choosing a cause you truly believe in.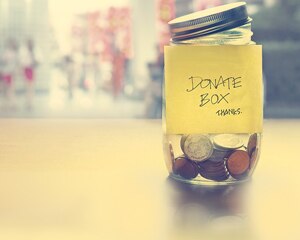 Innovation & Security
He Protects & Serves Fraud Victims
With police and banking experience, this Indianapolis man knows how to protect customers from deposit fraud.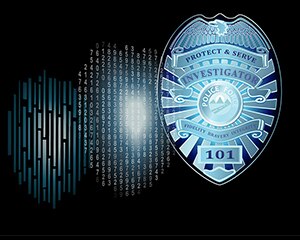 Financial & Economic Insights
May the Fed be With You
From your credit cards or cash, the Federal Reserve System is part of your financial life.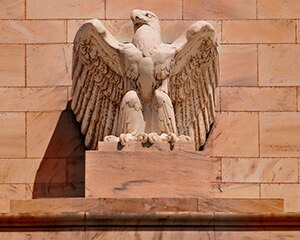 Innovation & Security
Fighting Fraud with Facts & Instincts
This Pittsburgh investigator protects the elderly, teens and many others from debit card fraud.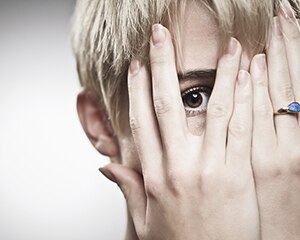 Loose Change
How Much for 10 Lords-a-Leaping?
This Philadelphia banker knows the cost - and where to find doves and pipers too.
Loose Change
Her Family Serves Holiday Help to Veterans
After serving in the Marines, a Pittsburgh woman hires veterans and delivers holiday spirit to families.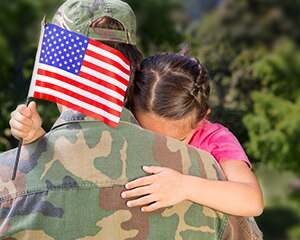 Community
Clear the Barriers for People with Disabilities
Bill Demchak: Stereotypes and lack of access make it difficult for many to find jobs.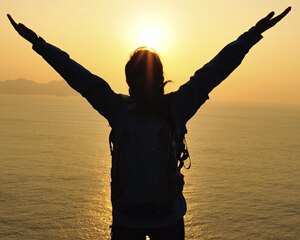 community
Unlock the Vault of History
The PNC Legacy Project releases new content to go with artifacts from presidents, World War II and communities since the 1800s.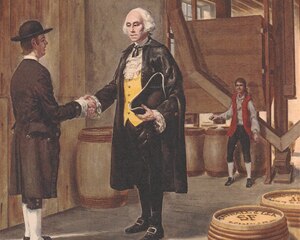 Loose Change
How to Know When Good Money Goes Bad
A $1 bill has a lifespan of 5.8 years. Get the rules on when cash cannot be spent.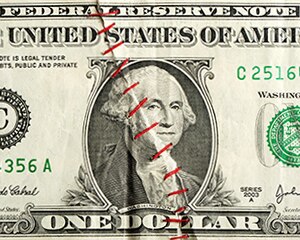 Innovation & Security
A Lending Hand for Loan Fraud Victims
A Kentucky man's first car loan led to a job in banking. Nearly 40 years later, he's a fraud victim's best friend.
Innovation & Security
Prevent, Detect, Respond: Inside PNC's Fusion Center
See Photos and Video: PNC strengthens its 24/7 defense against cyber threats with its Enterprise Fusion Center.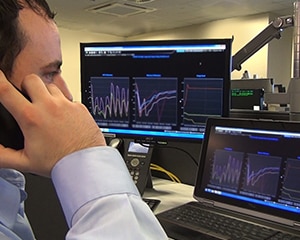 Financial & Economic Insights
How to Create Your Retirement Network
Successful savers surround themselves with support. Spouse is in the top two.
community
Life Lessons from Battle & Football Fields
This PNC executive learned many life lessons as a Marine and pro football running back.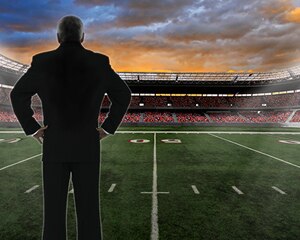 community
How Sustainable Design Is Smart Business
See Photos: The newly opened Tower at PNC Plaza is designed to optimize building and employee performance.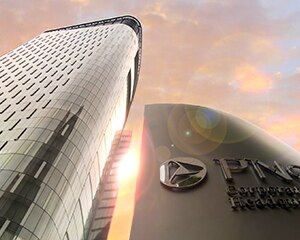 Innovation & Security
Be on the Lookout for E-mail Fraud
A former cyber-cop details eight tricks the crooks try to attack your computer or smartphone.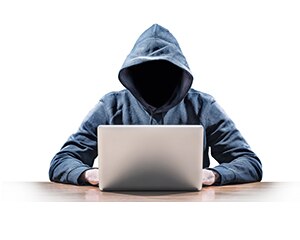 Loose Change
His Close Encounters with Fame
Alabama man credits dumb luck for his blockbuster movie role at age 5 -- and his parents for shielding him from Hollywood.
community
Inside the Huddle: How PNC Won the Bears
The sponsorship includes the pro football team's first-ever naming rights agreement.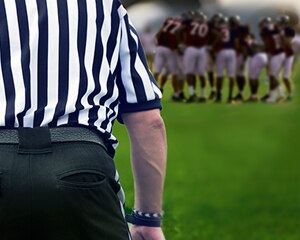 Financial & Economic Insights
Financial Face-off: Student Loans vs. Retirement
Two generations are in a debt battle with college loans and saving for their future.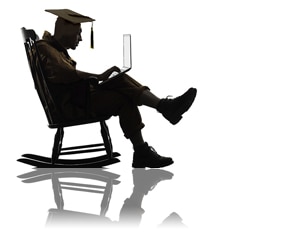 Loose Change
Show Me the Big Money - Check Out a $100,000 Bill
Whether it's a $500, $10,000 or $100,000 bill, large currency is hard to come by. Ask any numismatist.
Financial & Economic Insights
U.S. Businesses Look North of the Border
When searching for international growth, here's why many U.S. businesses head to Canada.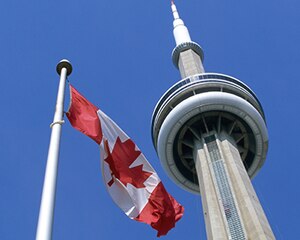 Loose Change
Army Colonel Cracks the Culture Code
This multilingual fund manager travels the world for PNC and Uncle Sam.
community
Preschool: We Need New Sense of Urgency
An expert calls for a greater sense of urgency about U.S. early education.
Financial & Economic Insights
Gen X Gets Ready for Retirement
PNC survey finds the Great Recession improved financial habits among ages 35-49.
Innovation & Security
Fraud Fighter Saves Elderly from Scams
Bank employee takes on scammers who prey on senior citizens.
community
Giving Back Earns 'Outstanding' Rating
PNC received the highest grade for its community reinvestments over three years.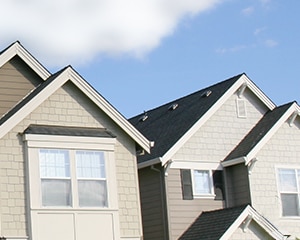 community
An Investment in Children's Future Success
Grow Up Great program helps children from birth to age 5 succeed in school and life.