Toggle nav
Login
Sign on to Online Banking
---
Personal and Small Business:
---
Personal and Small Business:
---
Corporate and Institutional:
The face of retail is changing. These changes are profound and have affected all areas of the industry. The chief financial officers of retail organizations are among those most impacted; their leadership is critical to their companies' ability to manage the changes mandated by a volatile retail landscape.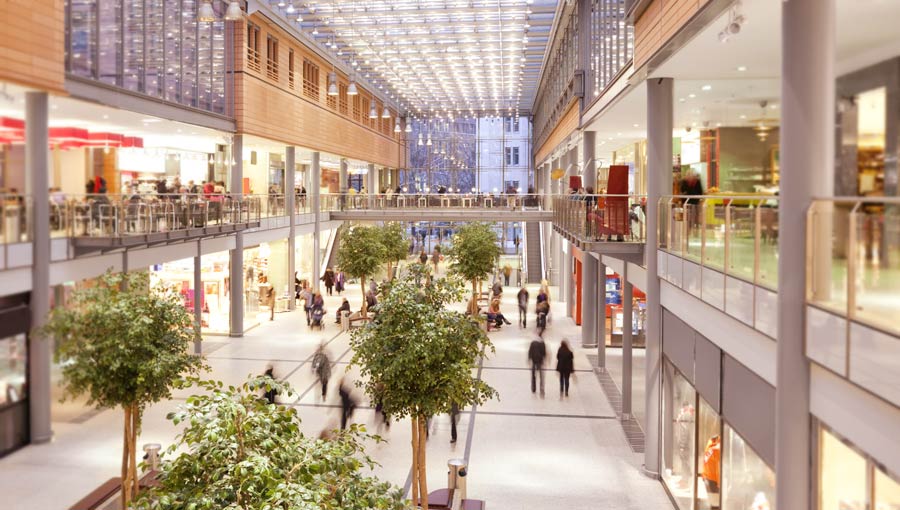 We will look at this evolving role from several perspectives.
How is the retail industry's changing face impacting the role of the CFO?
What is their role in helping their companies adapt to the new retail environment?
Is this evolving role likely to offer CFOs more career opportunities or pose additional career risks?
The Amazon Effect
The Amazon Effect may mean different things to different people, ranging from consumers to those in retail and other industries [1]. Amazon has essentially revolutionized the way consumers shop, as well as the way many businesses make purchases. This has led to retailers having to adapt the way they sell and reach out to their customers in a profound fashion.
The impact of Amazon and other online retailers, such as Walmart, pushing their online businesses to the consumer has been dramatic. Many retailers are closing brick and mortar locations and some who relied on a physical presence have shut their doors completely. A recent example is iconic toy retailer Toys "R" Us.
Amazon and other successful online retail operations have led a surge in omnichannel retailers, meaning that retailers offer their customers a variety of ways to shop and to interact with the company. This might entail a brick and mortar presence as well as a robust online presence [2].
Retailers are continually looking to improve the customer experience to retain current customers and add new ones. Customer experience can vary, from engaging in classes or special events related to the products the company offers, to changing the way in which customers interact with the retailer [2].
In some cases, brick and mortar locations might include online kiosks that allow customers to order items not in stock at the physical location.
Kohl's/Amazon Partnership
An interesting combination of traditional brick and mortar and e-commerce is the partnership between Kohl's stores and Amazon. Kohl's recently started selling Amazon's smart home products at some of their stores and is also accepting Amazon returns at those locations. This is expected to be a win for both companies as this strategy rolls out to the rest of the chain [3].
Clearly, the CFOs of both companies had a hand in the planning and implementation of this partnership.
Other examples of combining technology with a physical presence include:
Starbucks' successful integration of its app to allow customers to place their order prior to arriving at the store location.
The combination of Amazon and Whole Foods provides self-checkout, allowing customers in a hurry to avoid long lines at checkout.
For these retailers and others, this type of technology can also provide savings in wages and benefit costs as fewer employees are needed [4].
Information is Key
While this might seem like a marketing or managerial decision, making these changes work is dependent upon a constant flow of timely and accurate financial information. This falls on the CFO and the organization.
The type of information needed by the rest of the organization will typically vary. Inventory management is a critical piece in most cases.
Customers can often go to Amazon or other e-commerce sites and order an item right away with the expectation of delivery as soon as the same or next day. Retailers may feel the need to compete, but there are costs to weigh.
The cost of holding and storing inventory is one such cost. However, there are costs associated with being out of stock and making customers wait to receive the item(s) they want.
As the customer base of many retailers shifts from baby boomers to millennials who want what they want, when they want it, the role of the CFO in making these inventory decisions is vital [2].
In fact, today's CFO is as much a partner and stakeholder in making these types of decisions as anyone in the organization, or at least they should be. Allocating financial resources toward inventory is a major decision as far as the organization's allocation of capital.
What is the optimal financial trade-off between the revenue and costs associated with different inventory philosophies?
This is not always an easy choice to make.
The cost of physical inventory can be quantified, it appears on the balance sheet and flows through the income statement.
The cost of being out-of-stock is harder to quantify. Beyond a potential lost sale, will this result in customers turning to other retailers who are more likely to have the items they want in stock?
Potential lost business is intangible but can result in lower growth and profits down the road.
The Changing Role of the CFO
Global consulting firm, Ernst and Young, cites a survey they conducted of 769 global finance leaders regarding the trend towards omnichannel retail operations. Areas they cited in which retail CFOs need to stay current and continually improve their knowledge included [5]:
Customer location-based technologies
Internet of things
Predictive analytics
Blockchain
These finance leaders emphasized the need for a cross-functional approach with technology and other parts of the organization to best manage a retail organization's business investments moving forward.
Today's retail CFO needs to have a business orientation in addition to their financial training to understand the types of business-critical information that's needed and in what format stakeholders need to have this information presented to them.
The organization needs relevant and timely information to make both short-term operational as well as longer-term strategic decisions.
This business orientation also extends to their role as adviser to the CEO and business unit leaders in recommending the allocation of capital, as well as helping to manage costs and maximize revenues from ongoing operations.
This certainly provides both career opportunities and risks for today's retail CFO. For CFOs who prove themselves as strong business partners, opportunities outside of the finance area may be available.
It's not uncommon to see leaders of business units or even company CEOs who were once part of their firm's finance unit. These CFOs might also catch the eye of other retail organizations looking for a top-notch financial executive.
Retail CFOs provide the type of relevant and useful information and guidance the rest of the organization needs.
Retail CFOs who fail to move out of the traditional accounting mentality, can run the risk of stagnating their career path or face the risk of being replaced with someone with the requisite skills and mindset.
Accounting information and compliance is still an important role, but CFOs who are true leaders will have to take a business leadership approach moving forward.
The Future
While hard to predict, the future role of the retail CFO is one that will continue to evolve and will play an increasingly important role within their organization.
CFOs will continue to be more than number crunchers. Successful retail CFOs will continue to be vital business partners, managers and resources for all areas of the organization.
PNC Business Credit understands CFOs' evolving role in the changing world of retail. We seek to engage with retail CFOs as a trusted resource to help lead organizations to prosperity in these challenging times in the retail industry.
---
Prepare Your Business for Retail's Future

Prepare yourself and your business for retail's future by connecting with a PNC Business Credit representative.

Important Legal Disclosures & Information
This article was prepared for general information purposes only and is not intended as legal, tax or accounting advice or as a recommendation to engage in any specific transaction, including with respect to any securities of PNC, and does not purport to be comprehensive. Under no circumstances should any information contained in this article be used or considered as an offer or commitment, or a solicitation of an offer or commitment, to participate in any particular transaction or strategy. Any reliance upon any such information is solely and exclusively at your own risk. Please consult your own counsel, accountant or other advisor regarding your specific situation. Neither PNC Bank nor any other subsidiary of The PNC Financial Services Group, Inc. will be responsible for any consequences of reliance upon any opinion or statement contained here, or any omission. The opinions expressed in this article are not necessarily the opinions of PNC Bank or any of its affiliates, directors, officers or employees.