Toggle nav
Login
Sign on to Online Banking
---
Personal and Small Business:
---
Personal and Small Business:
---
Corporate and Institutional:
With over 15 years of finance experience within Capital Markets, Risk Management, Direct Sales, Operations and Program Management, Steve was recently appointed as Chief Operating Officer for PNC Bank Canada Branch in Toronto, Ontario.
Prior to his current role, Steve was Vice President of Syndications and Indirect Origination with PNC Equipment Finance. Before joining PNC, Steve focused on the Canadian corporate market segment through various senior roles at Royal Bank of Canada, ABN Amro, Siemens Financial Services, TD Bank & GE Capital. Steve began his finance career with the investment banking arm of Sharwood & Co.
Steve has a Bachelor of Arts degree from the University of Toronto and currently resides in Toronto.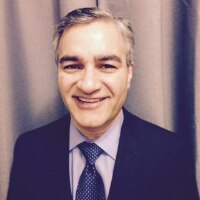 Steve Adatia

Chief Operating Officer
PNC Bank Canada Branch
Important Legal Information and Disclosures
In Canada, PNC Bank Canada Branch, the Canadian branch of PNC Bank, provides bank deposit, treasury management, lending (including asset-based lending) and leasing products and services. Deposits with PNC Bank Canada Branch are not insured by The Canada Deposit Insurance Corporation or by the United States Federal Deposit Insurance Corporation.