Global Market Snapshot - June 2018
Key Market/Economic Observations
Strategy Views
A Rising U.S. Budget Deficit—To Fear or Not to Fear? That is the Question
The Congressional Budget Office forecasts the U.S. budget deficit will reach $1 trillion, or 4.6% of GDP, by the year 2020; aggregate debt levels already sit at over 100% of GDP. Given the recent tax cuts and additional fiscal spending, is it fair to ask if we should be concerned? If not now, when? Historically, there is no clear relationship between rising debt levels and market performance, and timing the exact moment when the national debt "matters" is likely a fool's errand. There will certainly be a breaking point, but we don't think we're there, and growing U.S. debt levels should not be a primary consideration in asset allocation decisions at this time.
---
How the Markets Performed
United States
Themes Drive Markets
We continue to track the multiple themes affecting broader U.S. and global markets, including Treasury yields, peak S&P 500® earnings, and the recent strength in the dollar. PNC expects the Federal Reserve will raise interest rates by 25 basis points at the upcoming June policy meeting. We believe U.S. economic growth will likely rebound from the soft first quarter. PNC economists are forecasting 3.0% GDP growth for 2018, revised higher from 2.8%.
Europe
The New Normal for Europe Is Slow but Steady; Politics May Be the Biggest Risk
The downshifting of European economic activity continues, with real first-quarter GDP growth for the Eurozone slowing to 2.5% year over year. Though growth is slow, the outlook remains favorable. Leading indicators, including the IHS Markit Eurozone Manufacturing PMI®, remain elevated relative to historical levels. Politics remains as one of the biggest sources of risk on the continent, with confusion over the United Kingdom's Brexit transition continuing to dominate headlines.
Japan
As Growth Stalls, the Economy and Markets Benefit from a Weakening Yen
After eight consecutive quarters, the Japanese economy contracted in the first quarter. Paired with slowing inflation, this is likely giving investors flashbacks to the decade of stagnation. But, leading indicators remain positive, suggesting that growth may resume in the near term. At the same time, a weaker yen may boost the economy and is already supporting the stock market. The Nikkei 225 Stock Average index is up nearly 9% since late March, when the yen was at its strongest.
Emerging Markets
Economic Data and Equity Prices Affected by Dollar's Rapid Rise
On a trade-weighted basis, the dollar has strengthened over 4% since mid-April. We believe diverging global monetary policies have affected emerging market currencies to the detriment of their debt and equity prices. While we believe fundamentals within most emerging market regions are robust, currency issues in the near term are expected to offset positive economic growth.
---
Energy
Energy Outperformance on Improved Earnings Outlook, Higher Crude Prices
Energy sector returns continue to outpace the S&P 500 year to date. Rising oil prices, declining global inventories, improving fundamentals, and positive earnings estimate revisions are contributing to the relative outperformance. From an economic perspective, multiyear highs in crude prices may begin to weigh on incremental consumption, as domestic gasoline prices have neared $3 per gallon, the highest level since late-2014, putting pressure on disposable income.

Download Full Article:
Authors:
Co-Chief Investment Strategists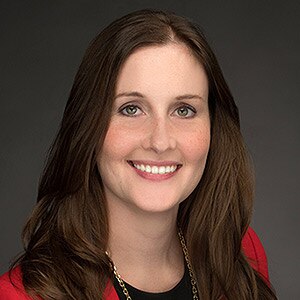 Amanda E. Agati, CFA®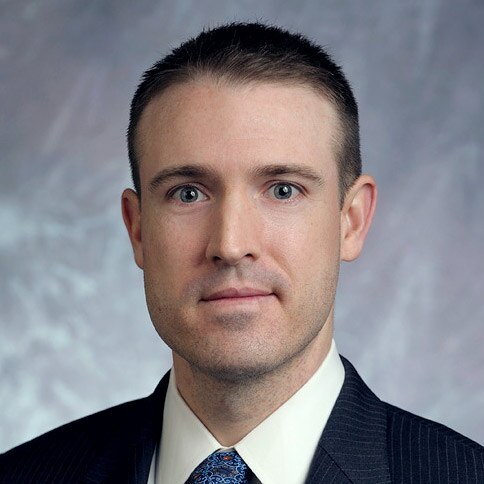 Jeffrey D. Mills
Let's Talk

To learn more, please reach out to your
PNC Representative or fill out this simple form and we'll get in touch with you.

Important Legal Disclosures & Information
The PNC Financial Services Group, Inc. ("PNC") uses the marketing name PNC Institutional Advisory Solutions® for discretionary investment management, trustee and other related services conducted by its subsidiary, PNC Bank, National Association ("PNC Bank"), which is a Member FDIC. Standalone custody, escrow and directed trustee services and FDIC- insured banking products and services and lending of funds are also provided through PNC Bank. PNC does not provide legal, tax or accounting advice, unless, with respect to tax advice, PNC Bank has entered into a written tax services agreement. PNC does not provide services in any jurisdiction in which it is not authorized to conduct business. PNC Bank is not registered as a municipal advisor under the Dodd-Frank Wall Street Reform and Consumer Protection Act ("Act"). Investment management and related products and services provided to a "municipal entity" or "obligated person" regarding "proceeds of municipal securities" (as such terms are defined in the Act) will be provided by PNC Capital Advisors, LLC, a wholly-owned subsidiary of PNC Bank and SEC registered investment adviser.
"PNC Institutional Advisory Solutions" is a registered trademark of The PNC Financial Services Group, Inc.
Investments: Not FDIC Insured. No Bank Guarantee. May Lose Value.
Important Information about Procedures for Opening a New Account
To help the government fight the funding of terrorism and money laundering activities, Federal law requires all financial institutions to obtain, verify, and record information that identifies each person who opens an account.
What this means for you: When you open an account, we are required by Federal law to ask for your name, street address, date of birth (for natural persons) and other information as required to identify you. This may include a request or requests for confirmatory information such as presentation of your driver's license and/or other document(s).