Carnegie Mellon University
PNC Student Banking makes managing your money while you're at school one less thing to worry about.
Student-Friendly Tools
Virtual Wallet Student® gives you the resources you need to help you keep track of your money.
Employee-Friendly Tools
PNC's WorkPlace Banking is a program of special offers and enhanced benefits to help guide your financial achievement.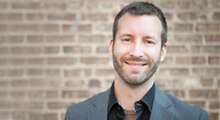 Join us for "A Comedic Guide to Money" with Colin Ryan
Learn how to manage money through Colin Ryan's mix of stand-up comedy, storytelling and pop culture.

Key Features

Use your ID+ Card
as an ATM Card

Link your ID to your PNC Bank account.

ATMs on Campus
When you need money fast, go to PNC - we're right on the CMU campus.

Branches On
or Near Campus
Need some in-person assistance?
We have branches nearby.
Student Banking Overview

Virtual Wallet Student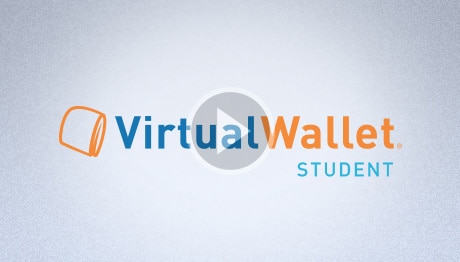 Excited about college?
Just think of it. The lectures. The tradition. The intellectual atmosphere. Oh and the, um…social life. To get the most out of all that excitement, you'll want to make the most of your money. Virtual Wallet Student helps manage life on campus, and your budget, with features that let you bank the way you want to.
ATMs & Branches on/near Campus
When you need money fast, go to PNC. Our nearest branches and ATMs are listed below. You can also use our ATM and Branch Locator to find us no matter where you are, and sometimes banking online or going mobile can be what the situation calls for.
ATMs
The University Center, First Floor & Lower Level
Morewood Gardens, The Underground
Wean Hall, 5th Floor Lobby
Tepper School of Business, 1st Floor Rear Entrance
Hunt Library 1st floor ATM
Branches
University Center, Lower Level, 5034 Forbes Avenue
Craig Street Branch, 4600 Fifth Avenue
Oakland Branch, 4022 Fifth Avenue
Forbes Branch, 4612 Forbes Avenue
ID Card Linking

Link your ID to your PNC Bank account and you can use your ID+ Card to get cash at ATMs. Linking is free, and you get the convenience of carrying one card around campus.
Frequently Asked Questions
I want to use my Carnegie Mellon ID+ Card as an ATM Card - where do I start?
It's easy - all you need to do is:
Have a PNC Bank account
Have your Student Identification number
Choose whether you want to link online, in person at a branch, or by phone (see detail below)
Then, your ID+ Card can be used at any PNC Bank ATM and at millions of ATMs around the world.[1]
How do I link my Carnegie Mellon ID+ Card to my PNC account?
You have three options for linking your card. No matter which you choose, it should only take a few minutes to "get linked."
Online
Do it whenever it's most convenient for you. Just sign in to your PNC Online Banking account, go to the Customer Service tab and click "Link Campus ID Card" under the Account Services section. On the next page, select your school and follow the easy instructions through the rest of the process, including selecting a unique Personal Identification Number (PIN) for your card in order to use it at ATMs and retail locations that accept STAR.
At a PNC Bank Branch
Stop by a nearby branch and speak with one of our representatives. And remember to select a PIN for your card in order to use it at ATMs and retail locations that accept STAR.
By Phone
Call 877-PNC-1000 and ask the representative to link your card over the phone. And don't forget to select a PIN for your card in order to use it at ATMs and retail locations that accept STAR.
Why do I need a Personal Identification Number (PIN) for my Carnegie Mellon ID+ Card?
Your unique PIN enables your ID+ Card to function at ATMs and retail locations that accept STAR for any PIN based transaction.

This PIN is separate from the one you may have selected for your PNC Bank Visa® Debit Card. But you can choose whether you want the same PIN for both or make them different - whichever makes you more comfortable.
What if I lose my Carnegie Mellon ID+ Card?
If you lose your ID+ Card, you should immediately remove any existing links to your PNC Bank accounts. You have the following options to remove the link(s):
Sign on to PNC Online Banking account, go to the Customer Service tab and click "Link Campus ID Card" under the Account Services section.

Click on the "Remove Accounts" button and follow the instructions to remove the links to all of the PNC Bank accounts that are attached to your AllCard.
Your request will be processed immediately; however, the change will not be reflected on Online Banking until the next business day.

If you do not have immediate access to the internet, you should call 877-PNC-1000 as soon as you realize that your ID+ Card is lost and ask the PNC Bank representative to remove all existing links to your PNC Bank accounts.
It is very important to remove the account links attached to your ID+ Card as soon as you realize your card has been lost.
If you lose your ID+ Card, you are not required to obtain a new PIN. However, you may choose to do so by either going online, or visiting the nearest branch.
Resources

Financial Education

Resources to help you improve your financial IQ.
Credit Basics
You're just getting started in life. You have big dreams for the future, some of which – like a car, a house or more schooling – cost more money than you have right now. Credit is a tool that can help you achieve those financial goals. Learn how to get off on the right foot and make smart choices about credit.
Budgeting Basics
Things happen fast in college. New classes. New friends. New interests and opportunities. That's all the more reason you may want to think about using a budget. Get practical advice on how to manage your money today, which is an important step to a strong financial future.
Identity Protection
Identity theft is a serious crime that can have lasting effects on its victims. And, unfortunately, as a young adult, you may be at a greater risk of ID theft because you have little or no credit history and you may not know how to protect yourself. Discover how identity theft happens, and learn what actions you can take to prevent criminals from assuming your identity.

Planning for College
Making smart decisions before you borrow for college will help you in the future. PNC offers multiple resources for plotting out how you'll pay for your education.
Tips from Experts
We want you to have the knowledge and confidence to manage your money. That's why we created PNC Achievement Sessions—a series of practical sessions taught by real-world experts on financial topics that matter to you.
Banking in the US
While in the United States, International Students will need to manage their finances, and a bank checking account helps you do that. This overview defines the types of accounts you can get and how to open them.
Just for Parents

We get it. You want them to be independent. But it's always nice to have a lifeline home. Virtual Wallet Student gives your child a quick connection to you, with alerts and features that give you insight into their account while still letting them figure things out on their own.
PNC has banking designed just for students.
Our Virtual Wallet Student provides a banking solution with features like a calendar customized for students, mobile and text banking and much more, students will have a clear view and control of their money.
PNC student accounts are parent-friendly too.
"Parent Alerts" allow you to see the same e-mail notice your student gets when the account balance is getting low.
PNC provides free financial education for students.
Working in conjunction with the University, PNC will schedule financial education seminars on campus to assist students with Banking Basics, Budgeting, Identity Theft, and Protecting their Credit.
PNC provides free incoming wires and a courtesy overdraft waiver.
Student banking also comes with one free incoming wire transfer per monthly billing cycle and a courtesy overdraft fee waiver for the first NSF incident that may occur in the first 12 months after opening a new account.

International Students

Starting college is daunting enough, even when it's in your home country. Make your transition to the U.S. easy by finding out the essentials of banking here, getting money from home, and keeping track of your hard-earned dollars.

Faculty and Staff

Contact PNC
Contact us by phone between the hours of 7:00 a.m. and 10:00 p.m., ET, Monday through Friday and 8:00 a.m. and 5:00 p.m., ET, Saturday and Sunday, at 877-PNC-1000 (877-762-1000), or visit your local PNC Bank branch.
What Our Customers Have to Say
Listen to Brian's Story
PNC opened a branch on the Morgan State campus. Brian signed up for Virtual Wallet Student and hasn't looked back. His school-branded account fits in with his own sense of school pride: "I love to showcase my institution. It's like paraphernalia I don't have to pay for!"
Important Legal Disclosures and Information

PNC Bank charges may apply for use of another financial institution's or ATM operator's ATMs. Additionally, other financial institutions and/or ATM operators may charge for using their ATMs.
Virtual Wallet Student is a registered trademark of The PNC Financial Services Group, Inc.
Visa is a registered trademark of Visa International Service Association and used under license.

Bank deposit products and services provided by PNC Bank, National Association. Member FDIC