Toggle nav
Login
Sign on to Online Banking
---
Personal and Small Business:
---
Personal and Small Business:
---
Corporate and Institutional:
Investments & Retirement
We're focused on your long-term financial well-being
Wherever you find yourself on your investing journey, PNC Investments' focus on advice and planning can help you better define what it is you are looking to achieve financially and put your goals within reach at every life stage.
Call Now
M - F: 8:30am - 5pm ET

Let's Talk
Fill out this simple form and a PNC investment professional will get in touch with you.
Our Advice & Planning Model
When it comes to achieving your goals, it's our belief that success is built upon the strong foundation of a comprehensive financial plan, supported by personalized advice and guidance.
As part of our dynamic financial planning process, your PNC Investments Financial Advisor can work with you to:
Understand your unique short-term needs, long-term goals, time horizon, tolerance for risk and more
Model your probability of success with sophisticated financial planning tools while illustrating the impact of various decisions real-time
Construct a customized and comprehensive plan that's updated regularly to address changes in your personal circumstances, market conditions, portfolio performance, tax laws and more
Help you stick to your financial plan and provide tangible value to your portfolio



Watch Video: The Value of Working with a PNCI Financial Advisor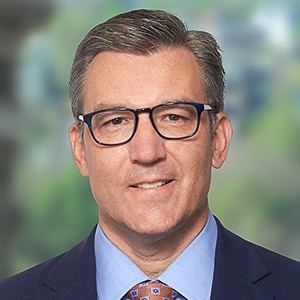 Just as you wouldn't start a trip without a destination in mind, it's nearly impossible to chart your financial course without a plan.
– Rich Ramassini, CFP®
Senior Vice President | PNC Investments
Investment Solutions & Products
With a solid understanding of what it is you're looking to achieve – the foundation of your financial plan – your Financial Advisor will recommend specific strategies and offer tailored guidance to address four key pillars:

Accumulation | Retirement Solutions | Protection Planning | Tactical Solutions
Learn how these pillars can act as the blueprint for your financial well-being »
These strategies are brought to life through our comprehensive array of investment products and services:
Your Retirement Planning Journey
Whether you're just getting started or have been saving and investing for some time, make the most of your retirement assets with our educational resources.
For those who haven't yet begun investing for retirement, or who have started investing for retirement within the last five years.
For those who likely have been investing for retirement anywhere from five to 25 years.
For those who have already retired – and those who have been investing for retirement for 25 years or more AND are planning to retire in the next few years.
Use our calculators, interactive tools and additional resources to help assess your situation and learn tips to stay on track towards achieving your short- and long-term financial goals.
Insights to Guide Your Path
These insights are designed to help you stay informed and feel confident about your investment decisions. Your Financial Advisor can discuss this information with you and provide guidance on how to best utilize the insights most relevant to your personal situation.
Get Started
Your journey toward achieving your goals and improving your financial well-being is at your fingertips. Contact us today.
Let's Talk
Fill out this simple form and a PNC investment professional will get in touch with you.
Related Resources
The following information may be provided by PNC Investments affiliates, including PNC Bank, PNC Wealth Management® or PNC Institutional Asset Management®:
Important Legal Disclosures & Information
This material is meant to educate and not to provide legal, tax, accounting or investment advice. PNC Investments and its affiliates and vendors do not provide legal, tax or accounting advice.
Important Investor Information: Brokerage and insurance products are:


Not FDIC Insured • Not Bank Guaranteed • Not A Deposit
Not Insured By Any Federal Government Agency • May Lose Value
Securities products, brokerage services and managed account advisory services are offered by PNC Investments LLC, a registered broker-dealer and a registered investment adviser and member FINRA, and SIPC. Annuities and other insurance products are offered through PNC Insurance Services, LLC, a licensed insurance agency.
View the PNC Investments Business Resiliency Planning Customer Disclosure.

This document provides information on additional compensation that PNC Investments receives from certain mutual fund companies, 529 plan program managers and insurance companies.
This material does not constitute an offer or solicitation in any jurisdiction where or to any person to whom it would be unauthorized or unlawful to do so.
PNC Investments does not guarantee the performance of any investment. Investing results may vary. Investments may lose money. Diversification and asset allocation may not prevent a loss of investment.
PNC Investments LLC, PNC Insurance Services, LLC and PNC Bank, National Association are each affiliated with The PNC Financial Services Group, Inc.
Bank deposit products and services provided by PNC Bank, National Association. Member FDIC.