Long-term Care
Five questions you should consider and understand before you commit to a plan
1. What is long-term care?
Long-term care refers to the ongoing services and support needed by people who have chronic health conditions or disabilities. There are three levels of long-term care:
Skilled care: Generally round-the-clock care that's given by professional healthcare providers, such as nurses, therapists or aides under a doctor's supervision.
Intermediate care: Also provided by professional healthcare providers but on a less frequent basis than skilled care.
Custodial care: Personal care that's often given by family caregivers, nurses' aides or home health workers who provide assistance with what are called "activities of daily living," such as bathing, eating and dressing.
Long-term care is not just provided in nursing homes. In fact, a common type of long-term care is home-based care. Long-term care services may also be provided in a variety of other settings, such as assisted living facilities and adult day care centers.
2. Why is it important to plan for long-term care?
Understandably, many people put off planning for long-term care. Although it's hard to face the fact that health problems may someday result in a loss of independence, if you begin planning now, you may have more options open to you in the future.
The odds of needing long-term care are high:
Approximately 70 percent of people will need long-term care at some point during their lifetimes after reaching age 65.[1]
Approximately one in eight people age 71 and older have Alzheimer's disease, a disorder that often leads to the need for nursing home care.[2]
Younger people may need long-term care too, as a result of a disabling accident or illness.
The cost of long-term care is rising:
Currently, the average annual cost of a one-year nursing home stay is $80,000[1] and in many states the cost is much higher. In the future, long-term care is likely to be even more expensive. If costs rise at just 3 percent a year (a conservative estimate), in 20 years, a one-year nursing home stay will cost approximately $144,489.


3. Doesn't Medicare pay for long-term care?
Many people mistakenly believe that Medicare, the federal health insurance program for older Americans, will pay for long-term care. But Medicare provides only limited coverage for long-term care services, such as skilled nursing care or physical therapy. And although Medicare provides some home healthcare benefits, it doesn't cover custodial care, the type of care older individuals most often need.
Medicaid, which is often confused with Medicare, is the joint federal-state program that approximately two-thirds of nursing home residents currently rely on to pay some of their long-term care expenses. But to qualify for Medicaid, you must have limited income and assets, and although Medicaid generally covers nursing home care, it provides only limited coverage for home healthcare in certain states.
4. Can't I pay for care out of pocket?
The major advantage to using income, savings, investments and assets (such as your home) to pay for long-term care is that you have the most control over where and how you receive care. But because the cost of long-term care is high, you may have trouble affording extended care if you need it.
5. Should I buy long-term care insurance?
Like other types of insurance, long-term care insurance protects you against a specific financial risk — in this case, the chance that long-term care will cost more than you can afford. In exchange for your premium payments, the insurance company promises to cover part of your future long-term care costs. Long-term care insurance can help you preserve your assets and provide access to a range of care options. However, it can be expensive, so before you purchase a policy, make sure you can afford the premiums both now and in the future.
The cost of a long-term care policy depends primarily on your age (in general, the younger you are when you purchase a policy, the lower your premium will be), but it also depends on the benefits you choose. If you decide to purchase long-term care insurance, here are some of the key features to consider:
Benefit amount: The daily benefit amount is the maximum your policy will pay for your care each day, and generally ranges from $50 to $350.
Benefit period: The length of time your policy will pay benefits (e.g., two years, four years, lifetime).
Elimination period: The number of days you must pay for your own care before the policy begins paying benefits (e.g., 20 days, 90 days).
Types of facilities included: Many policies cover care in a variety of settings including your own home, assisted living facilities, adult day care centers and nursing homes.
Inflation protection: With inflation protection, your benefit will increase by a certain percentage each year. It's an optional feature available at additional cost, but having it may enable your coverage to keep pace with rising prices.
TOPICS
Help Keep Your Life Insurance On Track
Ask yourself these questions every one to two years.
THOUGHT LEADERSHIP
Investment Corner
Key PNC thought leaders detail the impact of market activity on investment options through e-Newsletters, market commentary, videos and upcoming events.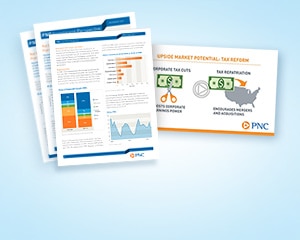 SAVING
7 Things to Start Saving for Right Now
Whether you've got thousands to spare or just a few bucks set aside, there are 7 things you should put those dollars towards.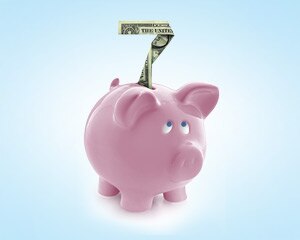 Important Legal Disclosures and Information
This material is meant to educate and not to provide legal, tax, accounting or investment advice. PNC Investments and its affiliates and vendors do not provide legal, tax or accounting advice.
Important Investor Information: Brokerage and insurance products are:


Not FDIC Insured • Not Bank Guaranteed • Not A Deposit
Not Insured By Any Federal Government Agency • May Lose Value
Securities products, brokerage services and managed account advisory services are offered by PNC Investments LLC, a registered broker-dealer and a registered investment adviser and member FINRA, and SIPC. Annuities and other insurance products are offered through PNC Insurance Services, LLC, a licensed insurance agency.
View the PNC Investments Business Resiliency Planning Customer Disclosure.

This document provides information on additional compensation that PNC Investments receives from certain mutual fund companies, 529 plan program managers and insurance companies.
This material does not constitute an offer or solicitation in any jurisdiction where or to any person to whom it would be unauthorized or unlawful to do so.
PNC Investments does not guarantee the performance of any investment. Investing results may vary. Investments may lose money. Diversification and asset allocation may not prevent a loss of investment.
PNC Investments LLC, PNC Insurance Services, LLC and PNC Bank, National Association are each affiliated with The PNC Financial Services Group, Inc.
Bank deposit products and services provided by PNC Bank, National Association. Member FDIC.