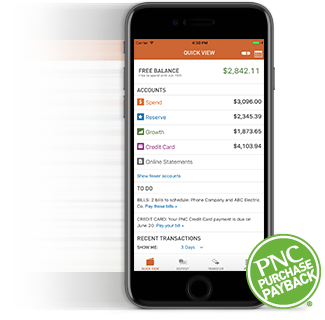 Quick View and PNC Purchase Payback®
Quick View gives you a glimpse of the important information you want to know. You'll get an overview of your account balances, quick access to your online statements and a list of your most recent transactions.
We've also added PNC Purchase Payback to Quick View. PNC Purchase Payback[1] is a rewards program designed specifically for you, based on where you like to shop, dine or have fun. It provides great offers at your favorite retailers, or suggests similar businesses that we think you'll like.[2]
Money Bar® and Calendar
We've added icons to the upper right corner to help make it easy to access your Money Bar and Calendar within the app. Use Money Bar to see what's free to Spend, Scheduled Out and in Reserve. It allows you to easily move money from Spend to Reserve using the slider.
View your Calendar to see your past, current and known future transactions. Your Calendar will also show you potential Danger Days℠ and steps you can take to avoid overdrawing your account.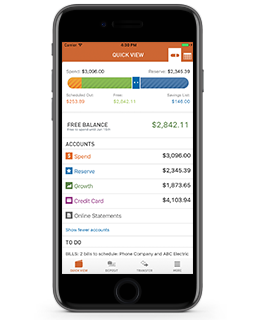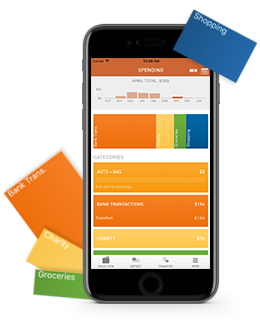 Spending + Budgets
Spending + Budgets provides a simple way to see where you're spending your money each month. Find yourself spending more than you want at restaurants? You can create a budget and set alerts to know if you're approaching your max. [2]
Savings Engine®
Savings Engine is your hub to help track and manage your savings. Use Savings Goals in your Reserve and Growth accounts to save for anything from a new pair of shoes to a vacation. Savings Rules let you set aside money on a regular basis. [2]
Zelle®
PNC is part of a multi-bank, mobile person-to-person payment network called Zelle. With Zelle, you can send and receive money from the convenience of your mobile device. [2]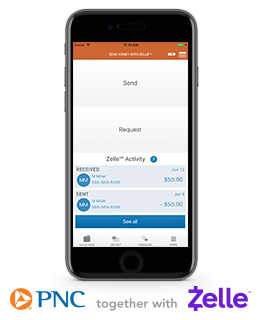 Important Legal Disclosures & Information
Offers are available from participating merchants. Your personal banking information is not shared with the merchants participating in PNC Purchase Payback. Whether you receive offers may depend on using your PNC Visa Card, or where you use your PNC Visa Card to make purchases. Not everyone will get the same offer.

Image is for illustrative purposes only.
PNC does not charge a fee for Mobile Banking. However, third party message and data rates may apply. These include fees your wireless carrier may charge you for data usage and text messaging services. Check with your wireless carrier for details regarding your specific wireless plan and any data usage or text messaging charges that may apply. Also, a supported mobile device is needed to use the Mobile Banking App. Mobile Deposit is a feature of PNC Mobile Banking. Use of the Mobile Deposit feature requires a supported camera-equipped device and you must download a PNC mobile banking app. Eligible PNC Bank account and PNC Bank Online Banking required. Certain other restrictions apply. See the mobile banking terms and conditions in the PNC Online Banking Service Agreement.
Federal regulation prohibits you from making more than a total of 6 transfers each month to other accounts from a savings or money market account (including transfers to another account for overdraft protection) or to third parties each month by check, through point-of-sale purchase transactions with a banking card, by preauthorized or automatic agreements, telephone, or online. See your account agreement for more information. Other limits may apply to your account. Excessive transactions may result in changing your Money Market or Savings account to a non-interest bearing checking account.
Apple, iPod, and iPad are trademarks of Apple Inc., registered in the U.S. and other countries. iPhone, Touch ID and Apple Pay are trademarks of Apple Inc. App Store is a service mark of Apple Inc.

Google Pay and Google Play™ store are trademarks of Google Inc.
Zelle and the Zelle related marks are wholly owned by Early Warning Services, LLC and are used herein under license.
Bank deposit products and services provided by PNC Bank, National Association. Member FDIC
PNC Purchase Payback is a registered mark of The PNC Financial Services Group. 
Virtual Wallet is a registered trademark of The PNC Financial Services Group, Inc.
PNC Bank, National Association. Member FDIC.