Virtual Wallet

® is Checking & Savings. Together.
A high interest savings, a short-term savings, and a checking account, paired with our digital money management tools – all working together to help you better manage your financial life.
Calendar & Bill Pay
See upcoming paydays and payments, what you're spending and when you spent it.
Pay bills and schedule bill reminders, and even see Danger Days℠, when your Spend is at risk of being overdrawn.
Money Bar®
See your money the same way you think about it...how much is available to spend, what you've set aside for bills and how much is growing in your short-term savings.
Spending + Budgets
See where you're spending your money with categories like shopping, restaurants, gas and more.
Create a budget and set up alerts so you know if you're staying on track.
Savings Engine®
Make saving easier. Set up automatic savings rules to move money to your savings on a regular basis, like when you receive a paycheck.
Punch the Pig®
Realize you have some extra money and want to save it on the fly? Just Punch the Pig! Your money will transfer to your savings.
Wish List
Start saving for the things you want and put some away for what you need. Track your progress toward your goals and move the money to your checking when you're ready.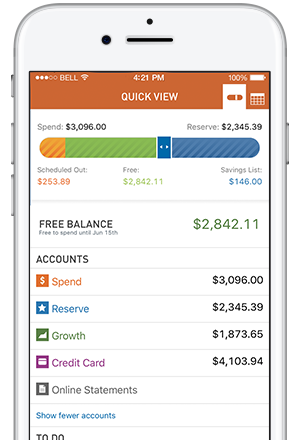 See the money you have available to spend and the money you have saved, when and where you want[2]

Transfer money between your PNC accounts[3]
Schedule and track bill payments
Deposit checks by taking a photo from your eligible mobile device[2]
With an email address or mobile phone number you can send and receive money with people you trust by using Zelle®[4]
Is this your zip code?
PNC product and feature availability varies by location. By using your zip code, we can make sure the information you see is accurate.
If your zip code above is incorrect, please enter your home zip code and click submit.
Important Legal Disclosures and Information
If you make at least 5 qualifying purchases in a month with your Virtual Wallet Debit Card and/or PNC credit card included in your Virtual Wallet or set up a qualifying monthly direct deposit of at least $500 for Virtual Wallet or Virtual Wallet Student, or $2,000 ($1,000 for PNC WorkPlace Banking® or Military Banking customers) for Virtual Wallet with Performance Spend, or $5,000 for Virtual Wallet with Performance Select, you'll earn the higher relationship rate on your Growth account for the following month. Transactions are considered to be made when the transaction posts to the Spend or credit card account, which may be later than the date you initiated the transaction.

We will only link accounts at your direction. If you have not directed PNC to link another account to your Virtual Wallet, the accounts will not be linked and you will not receive a relationship rate, applicable waivers of monthly service charges or other relationship benefits on your unlinked PNC accounts. The requirement that you direct us to link accounts in order for you to receive benefits applies to all of your PNC accounts.

A qualifying direct deposit is a recurring electronic deposit made by an employer or an outside agency. Transfers made from one account to another or deposits made via a branch, ATM, online transfer, mobile device or the mail are not eligible to meet this requirement.

PNC does not charge a fee for Mobile Banking. However, third party message and data rates may apply. These include fees your wireless carrier may charge you for data usage and text messaging services. Check with your wireless carrier for details regarding your specific wireless plan and any data usage or text messaging charges that may apply. Also, a supported mobile device is needed to use the Mobile Banking App. Mobile Deposit is a feature of PNC Mobile Banking. Use of the Mobile Deposit feature requires a supported camera-equipped device and you must download a PNC mobile banking app. Eligible PNC Bank account and PNC Bank Online Banking required. Certain other restrictions apply. See the mobile banking terms and conditions in the PNC Online Banking Service Agreement.

Federal regulation prohibits you from making more than a total of 6 transfers each month to other accounts from a savings or money market account (including transfers to another account for overdraft protection) or to third parties each month by check, through point-of-sale purchase transactions with a banking card, by preauthorized or automatic agreements, telephone, or online. See your account agreement for more information. Other limits may apply to your account. Excessive transactions may result in changing your Money Market or Savings account to a non-interest bearing checking account.

Zelle should only be used to send to or receive money from people you trust. If you are unsure of a recipient's email address or mobile phone number, before using Zelle to send money to that person, you should contact the recipient to confirm the information. Neither Zelle nor PNC offer a protection program for goods or services purchased or sold in which Zelle is used for payment. Zelle is available to almost anyone with a bank account in the U.S. Transactions typically occur in minutes between enrolled users. If a recipient is not enrolled with Zelle, it could take 1 to 3 business days to receive the money once the enrollment is complete.

When depositing checks at an ATM, you may receive an offer to choose PNC ExpressFunds, an optional service that makes your funds available faster for certain purposes. There is a fee for this optional service. If you decline the offer, you will still be able to make your deposit.

In the event PNC determines that there has been fraudulent or excessive ATM usage on the account, PNC is not obligated to reimburse any related surcharge fees, and any related reimbursements must be repaid. Surcharge fees not identified within the transaction by the originating financial institution may not be reimbursed. Any fee reimbursements occur at the end of the statement period.

Offers are available from participating merchants. Your personal banking information is not shared with the merchants participating in PNC Purchase Payback. Whether you receive offers may depend on using your PNC Visa Card, or where you use your PNC Visa Card to make purchases. Not everyone will get the same offer.

Covers up to $10,000 out of pocket expenses incurred to regain your identity and to repair your credit. Certain restrictions and deductibles apply. See the Summary Description of Benefits for the Personal, Internet and Identity Coverage Master Policy for details. Coverage applies to Primary Checking account only, not to additional checking, savings or money market accounts.

Virtual Wallet Student has no minimum balance requirement or monthly service charge for active students for six years from the date of account opening. You may be asked to provide proof of active enrollment in a qualifying educational institution. At the end of the six years, your account will be converted to Virtual Wallet and subject to the Virtual Wallet Features and Fees in effect at that time. If you transfer this account to a different product or account type during the first six years, you will forfeit the benefits of the Virtual Wallet Student account and will not be able to transfer back to the Virtual Wallet Student account.

Virtual Wallet Student accounts will receive an automatic courtesy refund of the fee for the first Overdraft or Returned Item event. (Spend account only) Although the fee may be refunded, the transaction will be considered an overdraft or nonsufficient funds (NSF) occurrence when determining any subsequent overdraft or NSF fee. You will be responsible for paying the overdraft balance and the Continuous Overdraft Fee may apply if the account remains overdrawn after the first event.
* Annual Percentage Yield (APY) accurate as of 11/13/2018. The minimum balance to earn interest on your Growth account is $1.00. We may refuse or return any deposit amount causing the combined balance of all of your PNC accounts to exceed $5,000,000 (including any jointly owned, or in the case of an account owned by a living trust, jointly managed accounts).
Rates and APYs may vary and may change after account opening. Fees may reduce earnings. Available in eligible markets. Business accounts not eligible.
✝ You may earn a $300 reward if you open a new Virtual Wallet with Performance Select or a new Performance Select Checking account. You may earn a $200 reward if you open a new Virtual Wallet with Performance Spend or Performance Checking account. You may earn a $50 reward if you open a new Virtual Wallet or Standard Checking account. You will only be considered for one reward amount, which is based on the product type you open.
To qualify for the reward, the new checking account must be opened online via the "Open an Account Online" links on this web page beginning 4/1/19 through 5/31/19 and the following conditions must be met within the first 60 days: (a) qualifying Direct Deposit(s) must be received and (b) 10 qualifying purchases must be made using the PNC Bank Visa® Debit card associated with the newly opened account. Your checking account must remain open in order for you to receive the reward, which will be credited to the eligible account within 60-90 days after all conditions have been met and will be identified as "Cash Trans Promo Reward" on your monthly statement.
A qualifying Direct Deposit is defined as a recurring Direct Deposit of a paycheck, pension, Social Security or other regular monthly income electronically deposited by an employer or an outside agency into the Spend account of a Virtual Wallet with Performance Select, Virtual Wallet with Performance Spend or Virtual Wallet, or into a Performance Select Checking, Performance Checking or Standard Checking account. The total amount of all qualifying Direct Deposits credited to your checking account must be at least $5,000 for Virtual Wallet with Performance Select or Performance Select Checking, $2,000 for Virtual Wallet with Performance Spend or Performance Checking or $500 for Virtual Wallet or Standard Checking. Credit card cash advance transfers, transfers from one account to another or deposits made at a branch or ATM do not qualify as qualifying Direct Deposits.
A qualifying debit card purchase is defined as any debit card purchase made at point of sale using your signature or PIN, or a purchase made electronically or online using your debit card number, including recurring payments.
New account will not be eligible for offer if any signer has signing authority on an existing PNC Bank consumer checking account or has closed an account within the past 90 days, or has been paid a promotional premium in the past 12 months. If multiple accounts are opened with the same signers, only one account will be eligible for the premium. For this offer, signing authority will be defined by the customer name(s) and Social Security number(s) registered on the account. Offer may be extended, modified or discontinued at any time and may vary by market. The value of the reward may be reported on Internal Revenue Service (IRS) Form 1099, and may be considered taxable income to you. Please consult your tax adviser regarding your specific situation.
Zelle and the Zelle related marks are wholly owned by Early Warning Services, LLC and are used herein under license.
Apple, iPod, and iPad are trademarks of Apple Inc., registered in the U.S. and other countries. iPhone, Touch ID and Apple Pay are trademarks of Apple Inc. App Store is a service mark of Apple Inc.

Android is a trademark of Google Inc.
PNC points is a registered mark of The PNC Financial Services Group, Inc.
PNC Purchase Payback is a registered mark of The PNC Financial Services Group, Inc.
PNC has numerous patents/pending patent applications directed at various features and functions of Virtual Wallet.
PNC WorkPlace Banking is a registered service mark of the PNC Financial Services Group, Inc.
Virtual Wallet Student is a registered trademark of The PNC Financial Services Group, Inc.
Virtual Wallet is a registered trademark of The PNC Financial Services Group, Inc.
Bank deposit products and services provided by PNC Bank, National Association. Member FDIC