Toggle nav
Login
Sign on to Online Banking
---
Personal and Small Business:
---
Personal and Small Business:
---
Corporate and Institutional: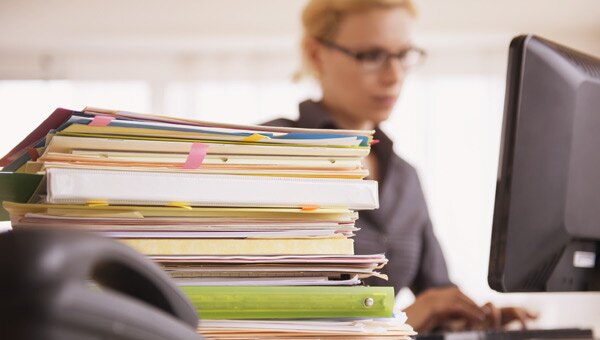 According to analysis by the Pew Research Center[1], 37 percent of adults under age 30 have student loan debt. The average debt of all borrowers is $17,000, but it approaches $45,000 for those with a postgraduate degree — and may be more for those in medical professions. On top of that, entrepreneurs often take on debt to equip and launch their businesses. Student loans may make the idea of running a start-up business seem daunting, but the two financial commitments can be managed so that the business is a success.
Although a small business should be a separate legal entity, it has to generate enough cash for a salary that will cover your student loans. Financial institutions offer many ways to manage student loans, including refinancing. A refinancing may have a lower monthly payment and average interest rate than you pay now, and it can eliminate any cosigners you may have, offering a cleaner financial picture as you apply for practice financing. Simply converting several smaller loans into one larger one can also make it easier to keep track of payments to ease your cash flow needs, helping you invest more money into your business.
As with other student loans, the refinanced loan is eligible for income-based repayment, which could be helpful when your business is in its start-up phase. The U.S. Department of Education offers several income-based repayment plans that cap the payment at 10 percent to 20 percent of discretionary income[2]. Discretionary income is defined as the difference between your annual income and 150 percent of the poverty guideline for your family size and state of residence, so that both living expenses and student loans are considered.[3] These plans are not specific to health care professionals or entrepreneurs, but they offer a huge assist to people with student debt who want to start a small business.
In addition to repayment plans, the IRS allows the interest on student loans to be deducted from income taxes, subject to certain limits.[4] Some professionals find that, over time, not only does their income become too high for income-based repayment, but it also becomes too high to take the student loan interest deduction. This is the sign of a successful business, but it creates a new challenge. If the value of your residential real estate is high enough, one option is to take out a home equity loan and use that to pay off student loans. Depending on interest rates, this may allow for a lower cost of borrowing and a greater tax deduction. Keep in mind, though, that if you can't make the payment, you could end up in foreclosure.
Student loans are a challenge, but they help pay for an education that can lead to a successful long-term business. Managing those loans is part of managing a rewarding and successful career.
Optimize Your Business Cash Flow
Important Legal Disclosures and Information
http://www.pewresearch.org/fact-tank/2017/08/24/5-facts-about-student-loans/

https://studentaid.ed.gov/sa/repay-loans/understand/plans/income-driven#monthly-payments

https://studentaid.ed.gov/sa/glossary#Discretionary_Income

https://www.irs.gov/taxtopics/tc456
PNC is a registered mark of The PNC Financial Services Group, Inc. ("PNC"). This article has been prepared for general information purposes by the author who is solely responsible for its contents. The opinions expressed in these articles are those of the author and do not necessarily reflect the opinions of PNC or any of its affiliates, directors, officers or employees. This article is not intended to provide legal, tax or accounting advice or to suggest that you engage in any specific transaction, including with respect to any securities of PNC, and does not purport to be comprehensive. Under no circumstances should any information contained in the presentation, the webinar or the materials presented be used or considered as an offer or commitment, or a solicitation of an offer or commitment, to participate in any particular transaction or strategy or should it be considered legal or tax advice. Any reliance upon any such information is solely and exclusively at your own risk. Please consult your own counsel, accountant or other advisor regarding your specific situation. Neither PNC Bank nor any other subsidiary of The PNC Financial Services Group, Inc., will be responsible for any consequences of reliance upon any opinion or statement contained here, or any omission. Banking and lending products and services, bank deposit products, and Treasury Management products and services for healthcare providers and payers are provided by PNC Bank, National Association, a wholly owned subsidiary of PNC and Member FDIC. Lending and leasing products and services, including card services and merchant services, as well as certain other banking products and services, may require credit approval.