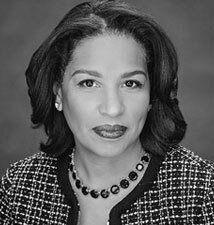 From the Desk of Nicole Perkins, Hawthorn Managing Executive 
Growing up in a closely-held business had an indelible effect on the person I am today. The value I place on family, my business philosophy and the satisfaction I get from working with families all have deep roots in the time I spent side-by-side with my parents. They showed me that success is best achieved by being authentic, resilient and flexible. Through our business and their example, I developed the necessary skills for problem solving and strategic thinking and the importance of building relationships.
Looking back, I see how our experience is typical of so many other business-owning families. Though my older sister and I both cut our teeth working in the family business, we never talked about the future of the business or whether we would play a part in it. We followed our own paths and my parents sold the business. Maybe they hoped to keep it in the family. Maybe I would be running it today had we discussed that option. Like many families, we didn't talk about the future and everyone was left in the dark.
Having been part of a family business, I recognize how important it is for parents and children to be open about their expectations for the business and to put a succession plan in place. Less than one-third of family businesses survive the transition from first to second generation. Experience tells me that effective planning and better communication can significantly improve those odds. It's never too early to discuss the future possibilities for your business with your family.  If your family has a transition event on the horizon, now is the time to begin proactively preparing both the family and the business. In this issue of Perspectives, Planning for the Transition of Your Business identifies the key decisions to discuss and provides a framework for the planning process that can help you achieve an outcome that suits your family and protects your business.
Last quarter we introduced the Hawthorn Institute for Family Success, which is dedicated to helping families sustain their wealth and well-being. In this issue of Perspectives, we highlight one of the services offered by Hawthorn Institute for Family Success – Salons. These intimate gatherings of small groups of Hawthorn clients are hosted by knowledgeable facilitators and focus on the topics the group is interested in that are related to wealth. The Hawthorn Institute for Success helps families manage key family success factors, one of which is family communication and trust. 
As we embark on a new decade, our Strategy Insights focuses on the outlook for 2020 along with timely strategies for the coming year. Your Hawthorn advisors are available to discuss these strategies in the context of your personal wealth plan.
As always, we are pleased to serve you and your family with these legacy-building resources.
Sincerely,

Nicole M. Perkins
Executive Vice President, Managing Executive