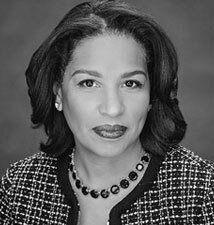 From the Desk of Nicole Perkins, Hawthorn Managing Executive 
This year's International Women's Day on March 8th called for men and women all over the world to champion a "gender parity mindset." In my mind, gender parity in wealth management involves dual objectives: empowering individual women to take control of their own financial destinies, while also magnifying the positive impact of professional women investors in the financial industry.
To help women prioritize their financial security, this issue of Hawthorn Perspectives offers the first in a series of articles exploring the goals and challenges women face with managing wealth and proposing actionable solutions.
In support of the second goal, PNC has joined forces with Girls Who Invest, a non-profit striving to have women manage 30% of the world's investable capital by 2030, a three-fold increase from 2014. PNC previously hosted a career panel discussion and trading floor visit for interns from the organization's inaugural summer college program. I was personally privileged to have a mentoring session with our summer intern from this program, who worked with PNC's chief investment officer and our investment teams.
Hawthorn and PNC are committed proponents of gender parity and we were especially honored last year when Family Wealth Report  presented Hawthorn with an award for "Women in Wealth Management." (Last month, Hawthorn received Family Wealth Report's 2018 award for Wealth Planning.)
I have no doubt that when women have the right and the opportunity to achieve their full potential, our communities are richer for it. Susan Hollern, an American philanthropist and Hawthorn client, is a wonderful example of the contributions women are making across the globe. In this issue of Perspectives, we share the story of how Susan and the organization she founded, Hope Haven Rwanda, are transforming the lives of impoverished children and their families through education and agriculture.
We hope you enjoy this issue and we welcome your ideas for financial topics or lifestyle stories you would like to see in future issues. I encourage you to contact your Hawthorn team if you have questions, suggestions or wish to talk in greater detail about the information presented here.
Sincerely,

Nicole M. Perkins
Executive Vice President, Managing Executive