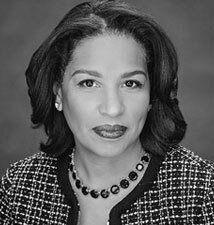 From the Desk of Nicole Perkins, Hawthorn Managing Executive 
"May you live in interesting times." Whether this familiar phrase originated as a blessing or curse remains open for debate. What seems clear, however, is that we are living in interesting times. The past year brought unexpected turns in politics, a number of heartbreaking natural disasters, a makeover of U.S. tax law, an economy that continues to gain steam and a stock market that has risen at a remarkably steady pace.

Along with the good and the bad of 2017, there has been an undercurrent of uncertainty that seems likely to continue in 2018. For some investors, uncertainty spurs action, for others it is a paralyzing emotion. At Hawthorn, we believe uncertainty underscores the value of sticking to a well-developed plan.

Integrated planning is at the center of Hawthorn's culture of service and we are dedicated to developing and maintaining a wealth plan that encompasses all your objectives, including your life goals, your estate plans, your investment plans and your philanthropic aspirations. Once in place, your integrated plan serves as a strategic framework in periods of confidence and times of uncertainty.  A well-developed and integrated wealth plan is one you can be comfortable sticking to when faced with uncertainty.

With the start of a New Year, it may be time to talk about creating a wealth plan or taking a fresh look at your plan already in place. New goals, a maturing family or the sale of a family business are just some of the reasons for a bit of fine tuning. Your Hawthorn team is always here to help make sure your wealth plan is aligned with your goals.
 
Living in interesting times brings both opportunities and challenges. With the support of your Hawthorn team and a commitment to stick with your wealth plan, interesting times may also be prosperous times. Best wishes for health and happiness in 2018.

Sincerely,

Nicole M. Perkins
Executive Vice President, Managing Executive