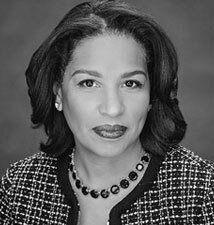 From the Desk of Nicole Perkins, Hawthorn Managing Executive 
As an investor, you know the benefits of planning for your future. A well-thought-out plan not only helps to preserve your wealth but can also head off potential calamities down the road. This quarter's issue of Perspectives highlights a few concrete advantages of planning ahead that you may find relevant if you have an adult child living away from home, donate to the needy during natural disasters, or have an adjustable-rate loan.
Of course, no parent wants to think about a medical emergency involving their children. However, if tragedy strikes a child who is over 18, an emergency plan can remove some of the roadblocks you will face due to privacy laws. In "Checklist of Essential Items for Parents of Young Adults" you will find practical advice on how to create the plan you hope you never need.
While we are on the topic of emergencies, we have seen more than our share of hurricanes, wildfires, tornadoes and floods over the last two years, leaving thousands without power, homeless, or worse. In May alone, Oklahoma was hit by at least 61 tornadoes, and 83 in 2019.* Since requests for donations can come from many organizations, we recommend doing your homework before contributing. You will find several helpful tools in "Charitable Giving in Emergencies and Natural Disasters" to help ensure the needy receive your gifts.
As always, we are watching the economy and keeping you informed of relevant trends that could affect your finances. For instance, with interest rates hovering in record-low territory, you may find refinancing your mortgage will strengthen your financial position in the long run. In "The Case for Reviewing Your Adjustable Rate Mortgage" learn if a new loan strategy may be a better fit with your overall wealth plan.
Despite low interest rates, the economy is still growing and we believe the risk of a near-term recession, like the one we saw in 2007-2009, is relatively low. However, several indicators suggest we are in the later stages of the business cycle. In this quarter's Perspectives learn more about the Recession Risk Indicator tool we developed, which helps us evaluate the likelihood of economic recessions, in "Navigating the Later Stages of the Business Cycle".
Finally, I am pleased to announce a new online experience coming soon that improves how you view and manage your Hawthorn relationship. A major benefit of the new platform is you can see your entire relationship in aggregate, both investments and private banking accounts, from a single sign-on and across multiple devices. Please stay tuned for more communication in the coming months about our upgraded client portal.
Please talk to your Hawthorn advisor to further explore these topics, or any other matters of concern. Also, we invite your feedback on the Perspectives newsletter and welcome your ideas for future topics.
Sincerely,

Nicole M. Perkins
Executive Vice President, Managing Executive