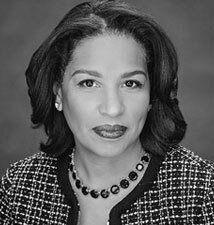 From the Desk of Nicole Perkins, Hawthorn Managing Executive 
Helping families define success in words as well as numbers – This is my favorite part of our Hawthorn client promise. It means we promise to help you to succeed financially, but we also want to provide counsel and resources to prepare your family for the responsibilities and complexities that come with significant wealth. In other words, we prepare the wealth for the family as well as prepare the family for the wealth.
We know family wealth and family legacies are difficult to carry on to the third generation, almost always due to a lack of communication and trust, as well as insufficient preparation of the next generation.* Knowing the burden of this long-standing challenge for wealthy families, we looked at our most successful client families to see what they were doing right. What we discovered was, while successful families are all unique, they do share specific behavioral traits – they regularly spend purposeful time together to discuss the family and the wealth; they have a strong family identity that every member of the family can articulate; they have an "inner circle" of like-minded people; and they seek coaching to help identify and address challenges. From this research, we set out to transform our business model to help mitigate the risk for failures and to address key family success factors – such as shared family legacy and vision, communication and trust, governance, responsible wealth ownership and stewardship – which many families and their advisors may overlook. Our ultimate goal is to help our clients and their families successfully navigate the complexities of multi-generational wealth in a holistic manner.
I am thrilled to announce that with this goal in mind we are launching the Hawthorn Institute for Family Success - a new suite of specialized services available to our clients to help them and their families cultivate the traits for success so that they thrive and successfully transfer their legacy and their wealth across generations. 
In August we welcomed to Hawthorn the newest member of my leadership team, Alexandre Monnier, former president of Family Office Exchange (FOX) to lead the implementation of the Hawthorn Institute for Family Success in his new role as the Hawthorn managing director of Wealth Sustainability and President of the Hawthorn Institute for Family Success.
In early conversations with Alexandre about the revolutionary change we were seeking to make in our client focus, he immediately expressed a desire to partner with Hawthorn, a firm that understood the need to evolve from the traditional financial only focused wealth management model to one where financial success linked to family success would take center stage. You can read more about Alexandre and the Hawthorn Institute for Family Success in "Stewarding Family and Financial Well-Being Through the Generations" in this quarter's issue of Perspectives.
If part of your passion involves the important work in the area of life sciences, you will also be interested in reading "Life Science Experts Are Within Your Reach" in this issue. Through our PNC business segment Solebury Trout, we have access to a cadre of life science experts who work to improve patients' lives across the globe. Read more about Solebury Trout and how we are helping clients to partner with key influencers in this space.
Lastly, you still have time to talk to your Hawthorn advisor about managing your taxes and preparing your family or your business for success in 2020. See "-Six Year-End Tax and Financial Planning Ideas" in this issue for some helpful tips.
As always, we are pleased to serve you and your family with these legacy-building resources.
On behalf of the entire Hawthorn team, I wish you and your family a happy and peaceful holiday season.
Sincerely,

Nicole M. Perkins
Executive Vice President, Managing Executive