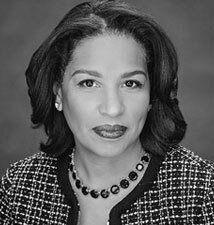 From the Desk of Nicole Perkins, Hawthorn Managing Executive 
I could not begin my quarterly letter to you without speaking about COVID-19. The dramatic changes we have experienced in our daily lives and perhaps our future due to this virus were unimaginable a few short months ago. My hope is that you and your families are safe, healthy and finding hope in the many demonstrations of community and togetherness that have emerged during this crisis. It's hard to believe that just about a year ago, we were bombarded (and outraged) by the college admissions scandal and the fates of Felicity Huffman and Lori Loughlin. What a contrast to the monumental issues we are dealing with today. Perhaps last year's admissions scandal comes to my mind because my daughter has just completed her college admissions process in the shadow of this pandemic.
Now, as she decides where to spend the next exciting chapter of her life, she is "visiting" campuses virtually and I am wondering what words of wisdom and vital life lessons I can impart about our current events. As parents, we sometimes fixate on the words we speak to our children – especially in a situation like the present – believing this is how to prepare them for life and to pass our values and legacy to the next generation. I recently had an experience that caused me to expand my thinking about the ways children experience, hear and connect to their family legacy.
While packing my basement for the move to my new home, I came across a box I didn't immediately recognize. Inside were pictures and newspaper clippings about my great grandfather, Dr. Elliot Rawlins. My mother saved these clippings for decades and had given them to me many years before. She had spoken to me about her grandfather often. As a kid and young adult, I may have listened, but I hadn't truly heard her. Her reminiscing was simply a nice story about a man I had never met. Sitting on my basement floor reading the clippings, I was astonished by this man's tenacity, particularly as a black man in the early 1900's, as he obtained an education, became a doctor, built and led the largest medical practice for "colored people" in New York City and ultimately served as a community leader whose life was celebrated for many years after his death.
I now have such a deeper appreciation of my great grandfather's life and the connection to my own. I understand what my mother had been trying to give me by sharing her memories. She was trying to pass on to me our family's legacy – the value of education, learning and the persistent pursuit of goals even in the most difficult of times. I understand now that sometimes legacy is not received in the present even if that is when we intend for it to be learned. Sometimes, a legacy is actually sitting in a box in the basement waiting for the right time to be heard. 
In this period when we are urged to minimize personal contact for the good of all, most of us are spending more time at home and in the company of our close family. In my family, we are treating this period as a family retreat. We spend time making meals together, talk about the impact of this crisis, consider my daughter's college options and support her in this important life decision. We are also creating lists of our shared values and the things we are grateful for, we are looking at old photos and we are sharing stories and memories about our family. I encourage you to see this time as an opportunity to connect with your family in new and deeper ways and develop a clearer vision for your future.
In this issue of Perspectives, I invite you to learn about the value of structured family retreats, one of the services provided by the Hawthorn Institute for Family Success. Joline Godfrey, Managing Director of Family Learning & Programming with the Institute, explains key benefits of Family Retreats and what she considers the core elements to make them productive and enjoyable experiences. You can also learn about the Institute's upcoming webinar – Meaningful Moments in Financial Parenting.
Also in this issue, our Strategy Insights looks at the migration to 5G cellular technology that is already underway. Find out what this means for your mobile devices and the impact on telecommunications-related investments.
In this uncertain period of health, social and economic challenges, we are here to support you. Your Hawthorn team is focused on the unfolding events and can help you with your overall wealth plan, while keeping you informed about capital markets, COVID-19 legislation and programs and current circumstances in general. Please contact your Hawthorn Advisor with any questions or concerns you may have. As always, we are committed to your well-being.
Sincerely,

Nicole M. Perkins
Executive Vice President, Managing Executive