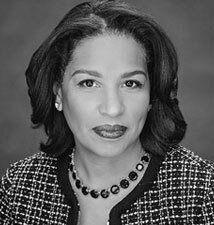 From the Desk of Nicole Perkins, Hawthorn Managing Executive 
The long summer days are upon us and I'm ready for vacation, how about you?  I'm off to Vietnam to take in an experience of a completely different culture, history, cuisine and economy. I hope you will be taking some time to get away as well, as we all benefit from opportunities to relax, recharge and relish new experiences. After a choppy beginning to 2018, many of us are probably wishing the stock market would take a calming vacation as well!
However, the recent ups and downs in the capital markets over the past six months have been a potent reminder of what normal stock market volatility looks like. Whether this volatility will continue through the summer remains to be seen. History tells us though, that markets have unpredictable timetables and there isn't anything we can do about that. So let's talk about what we can control.
Staying in touch with your advisors is vital. They continually keep tabs on market activity, freeing you to spend time on what matters most to you.
Taking a step back can also be helpful. Just as we benefit from taking a vacation to "get away from it all", shifting attention away from day-to-day market moves may prevent us from reacting in ways that may not pay off in the long-term.
Finally, we must maintain perspective and stay focused on the market's long-term beneficial nature.  
We can't predict or control how the stock market behaves in the coming months, but some well-deserved relaxation and healthy dose of perspective will help us adhere to the long-term plans that are the best response to whatever the market delivers.
For those of you who prefer to stay in the fast lane even during the lazy days of summer, we are happy to share exciting news about PNC's new partnership with NASCAR. Read on for details and let us know if you are interested in attending NASCAR events.
As always, we welcome your ideas for financial topics or lifestyle stories you would like to see in future issues of our newsletter. I encourage you to contact your Hawthorn team if you have questions or suggestions and I hope you have an enjoyable summer, relaxing, rejuvenating and making memories with family and friends. 

Sincerely,

Nicole M. Perkins
Executive Vice President, Managing Executive