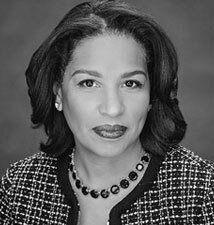 From the Desk of Nicole Perkins, Hawthorn Managing Executive 
With summer now a pleasant memory and pumpkins adorning our porches, the parade of fall and winter holidays is upon us. Soon we will find ourselves making the transition from 2018 to 2019 – hard to believe! As each season brings its own delights, so too come new items for our to-do lists and we are committed to bringing you articles that are relevant and may spur action on important wealth planning topics. If your summer included enjoying your family vacation home, our article, Deciding the Future of the Family Vacation Home, may be of particular interest to you.  Perhaps you spent time with older family members this summer which prompted thoughts about long-term care needs or succession in your family business. In this issue, we address these sensitive, but essential subjects in the articles, Breaking the Silence - Discussing Long-Term Health Care and Planning for the Transition of Your Business.
No matter what activities the summer months held for you, entering the final months of the year calls for an extra measure of attention. For example, this past year has brought significant tax law changes, making timely action more important than ever.  To help focus your thoughts in the waning days of 2018, we have included the article Six Year-End Tax and Financial Planning Ideas.
I hope you are relishing the return to routine after a relaxing summer and that Hawthorn's actionable insights may help you make the most of 2018's remaining months.
Don't hesitate to contact your Hawthorn team with any questions you may have about any of the topics addressed in this issue.  If a recent vacation or family event has sparked thoughts about other financial topics or lifestyle stories you would like to read about, please let us know. 
Sincerely,

Nicole M. Perkins
Executive Vice President, Managing Executive