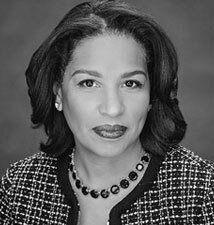 From the Desk of Nicole Perkins, Hawthorn Managing Executive 
Welcome to the first Perspectives issue of 2019. We've put together a number of thought-provoking articles covering the topics we have been following such as the burgeoning cryptocurrency market; our investment outlook for the year; and leveraging recent interest rate developments to borrow smart.
It's hard to believe this year marks the 10th birthday of Bitcoin, now the world's largest and most widely used digital currency. It's so big, in fact, it makes up over half of the $122 billion[1]cryptocurrency market. All told, over 2100 digital currencies have come to market since Bitcoin's launch in 2009. And we expect that number to keep climbing.
It seems like yesterday when we first heard about this money of the future, yet we have been studying the crypto market for the last decade. Despite its sporadic upticks over that time, our conclusion today is the same as it was 10 years ago.
Steer clear, at least for now.
Perhaps even more disconcerting than its wild price swings (Bitcoin lost 84 percent[2] of its value in 2018), virtual currencies are mostly unregulated, although that is starting to change. According to the SEC's 2019 Examination Priorities[3], the Office of Compliance Inspections and Examinations plans to give more scrutiny to digital assets in the coming year. It's a step in the right direction, but not enough for us to advise you to invest in these highly speculative assets.
Check out our four-part series on cryptocurrency. You will find ample reading material on an often-misunderstood topic.
Looking ahead, you may have noticed the markets are off to a decent start in 2019.  In fact, it was the best start Wall Street has seen in 13 years[4], despite a few obstacles, like rising inflation and increased tensions between the U.S. and China. Review our full 2019 Outlook in the Strategy Insights section of this newsletter.
Inside, you'll also find our views on inflation and interest rates, which might affect your borrowing plans. Since the Fed may push the pause button on those expected interest rate hikes this year, now may be a good time to consider a new way to finance that tax bill due in April, or other upcoming investments. A creative way to pay for these things, without disrupting your cash reserves or investment plans, is to borrow against your portfolio. Read more about the advantages of securities-based lending in this quarter's newsletter.
Please contact your Hawthorn advisor if you have any questions about the topics in this issue of Perspectives, or any other concerns you have on your mind. We keep our fingers on the pulse of the latest trends, whether it's Bitcoin or the economy, to provide you and your family with sound, well-researched advice. We hope you have a happy and prosperous 2019.
Sincerely,

Nicole M. Perkins
Executive Vice President, Managing Executive