How do Hawthorn's Private Banking Services go beyond what I could expect from my local bank?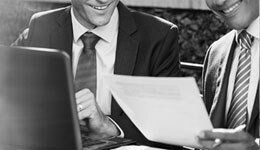 Coordination and convenience are the primary advantages of integrating your banking services with your overall wealth management plan.  Your Banking Advisor can monitor your cash positions to confirm liquid assets are available when needed to implement your investment or other wealth strategies. For your convenience, your Banking Advisor can also coordinate cash balances from multiple family members, accounts, businesses and advisors.
In addition, effective use of credit is often a key component of sophisticated financial plans. Your Banking Advisor can discuss secured and unsecured credit options for both simple and complex financing needs. These credit options may include mortgage lending, refinancing, home equity and unsecured lines and loans, as well as loans to leverage liquid investment assets. Customized loan structures may provide additional flexibility, helping you achieve short and long-term objectives that may include diversifying assets, growing a business or minimizing tax obligations.