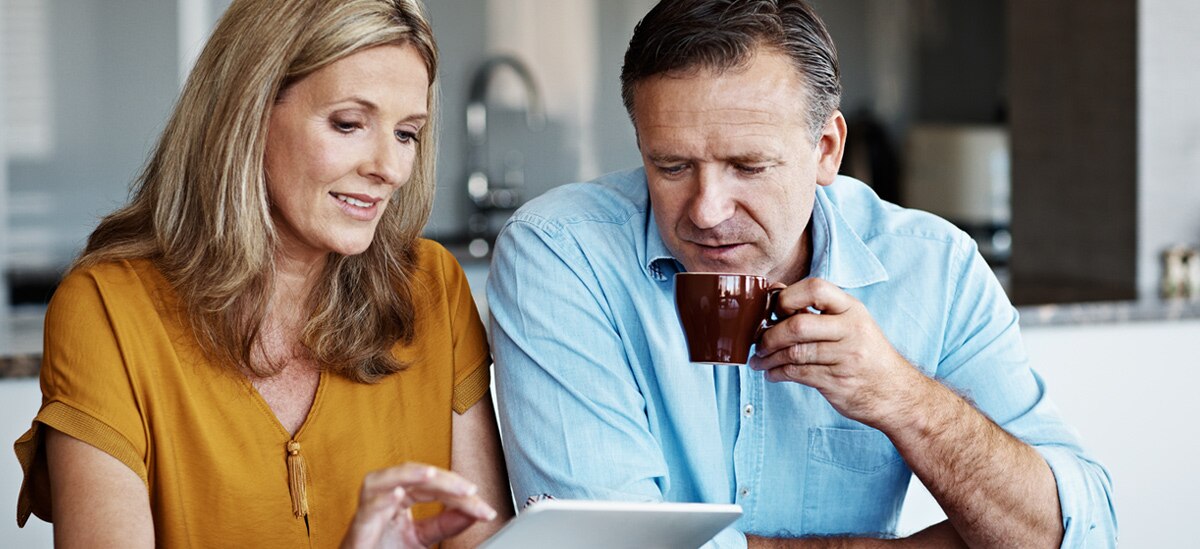 Today's retirees are living longer than previous generations – and that means retirement may be lasting longer, as well. A 65-year-old male today can expect to live to about age 84. For a female, that average is slightly higher, with a life expectancy of almost 87. And according to the Social Security Administration, one out of every four 65-year-olds today will live past age 90, and one in ten will live past age 95.[1]
Will you be financially prepared for a long retirement? The following checklist can help you take stock of where you stand – and provide some insight on actions you can take to help stay on track.
Step 1: Determine what retirement means to you
Do you want to travel? Spend time with your family? Start a business or a new career? Will you relocate – or downsize to a smaller home? To plan realistically for retirement, you'll first need to envision the retirement you want.
Step 2: Create a written plan
A written retirement plan is a multi-step process, best undertaken with a trusted advisor. The idea is to clearly articulate your retirement goals and work with an advisor to draw a roadmap for achieving them. Once your plan is in place, you should review it regularly to determine if any adjustments are necessary to help keep you on track.
Step 3: Determine how much retirement income you expect to need and where it will come from
Your requirements will depend, in part, on your desired lifestyle.
But as a general rule of thumb, you'll likely need to replace about 70% of income earned in your last year working.
To gauge how close you currently are to achieving that benchmark, total your projected income sources, such as pensions and retirement plans, investments, Social Security, annuities and any proceeds from the sale of a home or business.
Step 4: Appropriately diversify the assets you have invested toward retirement
Your retirement assets should be diversified in a way that reflects your life stage, risk tolerance and long-term goals. Generally speaking, the focus of your asset mix should shift from asset growth to income or preservation as you get closer to retirement. Because investment allocations may "drift" over time, it's important to re-balance your portfolio periodically.
Step 5: Consider contributing to both an IRA and a 401(k)
There's a common misconception that contributing to a 401(k) plan eliminates the need for an Individual Retirement Account (IRA) and vice versa. The fact is, you may wish to consider doing both. Funding a 401(k) and IRA concurrently, to the extent eligible, increases the maximum amount you can set aside each year while providing the potential for tax-advantaged growth on two fronts.
Step 6: Maximize your 401(k) contributions to take full advantage of any employer match
Many employers will match your own contribution up to a set limit. Matching contributions are essentially "free money" that can help increase your account size over time.
Step 7: Consider making "catch-up" contributions, if eligible
You can contribute up to $5,500 per year to an IRA if you are under 50. But if you turn 50 by the end of the tax year, the IRS allows you to make an additional "catch-up" contribution of up to $1,000 per year.
With an employer-based 401(k) plan, the allowances are more generous: You can contribute up to $18,000 a year – plus a catch-up contribution of up to $6,000 in the tax year you turn 50 and each year thereafter.[2]
Step 8: Take full advantage of all available tax breaks
Along with tax-advantaged retirement savings plans, there are other less obvious ways to reduce your tax liability, which may give you more to set aside for retirement. For example, depending on your Adjusted Gross Income – and subject to certain conditions – you may be able to deduct investment advisor fees, job-related relocation costs, healthcare premiums, and interest on student or other loans.
Step 9: Create a plan for drawing down your assets
As life expectancies rise, "longevity risk" – the danger of outliving your money – becomes increasingly real. It is essential to know how much you can withdraw each year without exhausting your retirement assets. Bear in mind, however, that if you have a traditional IRA and/or an employer-based retirement plan like a 401(k), you generally must begin taking a Required Minimum Distribution (RMD) each year after you reach age 70 ½ or be subject to costly penalties.
Step 10: Review your insurance coverage to ensure it's up to date and meets your needs
Your healthcare costs will likely increase during your retirement years. According to recent findings, a 65-year-old couple in good health will spend upwards of $280,000 over the course of their retirement on healthcare needs.[3] And the U.S. Department of Health and Human Services estimates that 70% of Americans now turning 65 will require long-term care during their retirement. Having the appropriate types and amounts of insurance can protect your retirement assets.
Talk to a PNCI Financial Advisor, today.
For more information on retirement planning, or for help with your retirement plans, call us at 855-PNC-INVEST or fill out this simple form and a PNC investment professional will get in touch with you.