Toggle nav
Login
Sign on to Online Banking
---
Personal and Small Business:
---
Personal and Small Business:
---
Corporate and Institutional: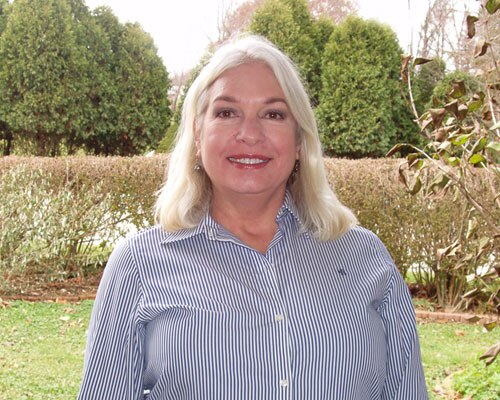 Bev
Sr. Scrum Master
TECHNOLOGY & INNOVATION
Pittsburgh Joined PNC: 2014
I am proud to work at PNC because the company supports values that I find important. Integrity and Diversity & Inclusion are especially relevant today, and PNC truly "walks the walk" and does the right thing. Their commitment to work/life balance, serving the communities where they operate and proactively working to limit impacts on the environment were also key reasons I was attracted to PNC.
In my role as Sr. Scrum Master in Healthcare Advantage, I work as a "servant/leader" of a cross-functional Scrum team that creates software to support our internal and external customers. As an advocate of working in Agile, I love the interaction and collaboration this methodology encourages within my team and with other teams in our wing. Soft skills, such as building relationships and communicating clearly, are very important as a Scrum Master leads a team to continuously improve.
One of the great things about working at PNC is the ability to grow and progress in your career, even if it means moving to a different line of business within the company. I was originally hired in 2014 as a Sr. Project Manager in Retail Banking, where we followed the "waterfall" methodology, but after a few months, I transferred to the Virtual Wallet® application team. This team had just begun to try Scrum, so I was very excited to have the opportunity to develop my Scrum Master skills, while still handling the project management duties. My title was eventually changed to Scrum Master, and a new Project Manager was hired to support the four Virtual Wallet® Scrum teams we stood up during this time. In 2018, I became a Sr. Scrum Master in the Healthcare area of C&IB Technology, where I am continuing to learn about the application and improve my work skills.
Fresh out of college, I worked in several graphic design positions before finding a closer affinity with coordinating production for print projects. When the printing industry was heavily impacted by the advent of the web and online marketing, I took classes in HTML and digital image preparation. This led to positions where I created web pages and updated online content. I later returned to the production coordination role, but this time in the digital world. Eventually, I started managing IT project work and earned my Project Management Professional certification. When Agile was introduced at the company I was working at, I became a Certified Scrum Master, and then a couple years later received my PMI Agile Certified Professional certification. I believe that if you continue to learn new things and adapt to changes in the industry you currently work in, or would like to work in at some point, you will position yourself for success.

Bev standing by her husband's Harley just before a ride.

When I was younger, I was less confident but eager to learn, so I would provide the following advice:
Don't be afraid to ask questions. In many cases, it is the only way you'll learn.
Stand up for yourself when you know you are right. Sometimes people may be testing you to see what you know.
Do not accept disrespect. Constructive criticism or dissent can, and should, be delivered in a non-hurtful way.
INTERESTS
Gardening; reading; riding the Harley with my husband
Meet Our Employees
Our people are what shape our culture. Hear from them on what it's like to work at PNC.
Start Your Career at PNC
View opportunities in this area or our other business segments to find jobs that match your interests.