Toggle nav
Login
Sign on to Online Banking
---
Personal and Small Business:
---
Personal and Small Business:
---
Corporate and Institutional: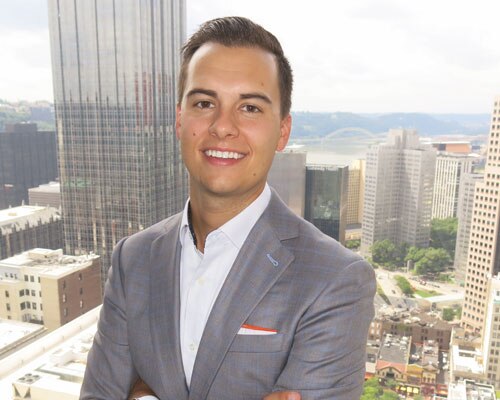 David
Product Owner III
RETAIL BANKING – RETAIL DISTRIBUTION
Kalamazoo, MI Joined PNC: 2005
Being a part of PNC means always doing the right thing for our employees, customers and shareholders. When we make decisions, it's always with our stakeholders in mind, which reinforces our core values.
I currently work as a Product Owner leading a team building software that all employees use for servicing the customer. In my role, I represent the voice of the customer, which in this case is the employee who directly interacts with our customers. As a Product Owner from the business, I get to shape the vision for how our solution will look, feel and operate. Additionally, I prioritize our work, seek feedback from our users and get to learn the technical side of PNC, which is completely new to me! I work on an Agile crew with 10 to 15 teammates.
A typical week for me includes a few things: time with the customer/stakeholders, giving software demonstrations, understanding opportunities and documenting best practices we can take into account for our build. We have great relationships with our Risk, Compliance, Legal and Customer Advocacy partners. I spend time with each of them to ensure we are managing risk and looking out for our customer and PNC's best interests. Another important part of my job is to think of the future needs for our crew. If I do my job well, our team can work more effectively, with less obstacles, and spend the majority of their focus on creating exceptional experiences.
This career opportunity is a prime example of development. Over my time at PNC, I have had opportunities to serve the customer directly in the Customer Care Center, lead groups of employees in that capacity, work on one of our strategy and project management teams, and now participate in an enterprisewide technology project. Each year, my manager and I outline opportunities that will best suit my skillset and opportunities that will enhance my effectiveness, and each career move has been made with intention, adding value to my development, which in turn pays dividends to PNC!
Last year, I was fortunate enough to be a recipient of the Performance Award – this is PNC's highest honor. The most meaningful part for me was reading the nomination form submitted by my manager. As I read it, I was taken aback by all of the amazing people who have contributed to my success and deserve a piece of that award. I was honored to receive it on their behalf and was proud to represent all those who live out our core values on a daily basis.

David with his wife and daughter enjoying a family vacation at the beach.
INTERESTS
Running; volunteering; spending time with family
Meet Our Employees
Our people are what shape our culture. Hear from them on what it's like to work at PNC.
Start Your Career at PNC
View opportunities in this area or our other business segments to find jobs that match your interests.