Life at PNC

Meet Our Employees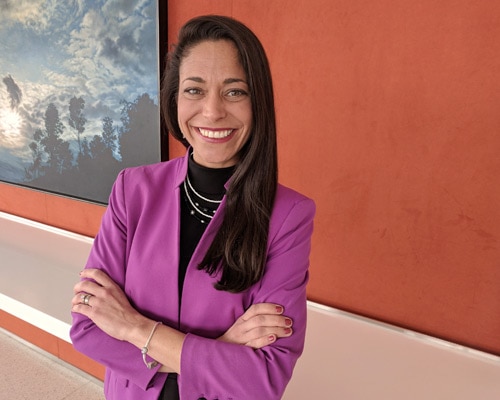 Gina
Group Segment Manager
RETAIL BANKING – PRODUCT & PRICING
Pittsburgh Joined PNC: 2008
I really feel like, as an organization, we live up to our core values. I don't want to say it's like a family because that sounds cheesy; but we're really good with teamwork, collaboration and caring about one another. I think having that internal culture translates to our customers as well.
As a Segment Manager, I need to have a horizontal view across all of Retail. My team and I work closely with all of the different product areas, marketing teams and channel partners. Our core focus is to create great customer experiences. We think about customer needs and how we connect those different touch points back to create a cohesive experience for them.
You have to be adaptable because things change a lot, especially timelines. We bring customers in from time to time to test products and services. You have to help them understand the strategic vision, even when it might be ambiguous at times. We value customer insight and use that feedback in larger, strategic conversations.
My first job was a life guard and swim instructor. I always say that I feel like these roles prepared me for life because you had to be very detail oriented and attentive. It helped ingrain, from such an early age, a sense of responsibility. Those leadership and influencing skills are necessary in my role today.
If I could speak to my younger self, I would say to stick to your gut. I feel that early on in your career it's harder to do because you feel you need to build credibility; but there's also something to be said for having the conviction to stand up for what you think is the right path forward.
INTERESTS
Yoga; volunteering; spending time with family
Meet Our Employees
Our people are what shape our culture. Hear from them on what it's like to work at PNC.
Start Your Career at PNC
View opportunities in this area or our other business segments to find jobs that match your interests.
GET IN TOUCH

Stay Connected

Join Us

Be part of our inclusive culture that strives for excellence and rewards talent.

Visit PNC Careers »
The PNC Financial Services Group, Inc. All rights reserved.