Toggle nav
Login
Sign on to Online Banking
---
Personal and Small Business:
---
Personal and Small Business:
---
Corporate and Institutional: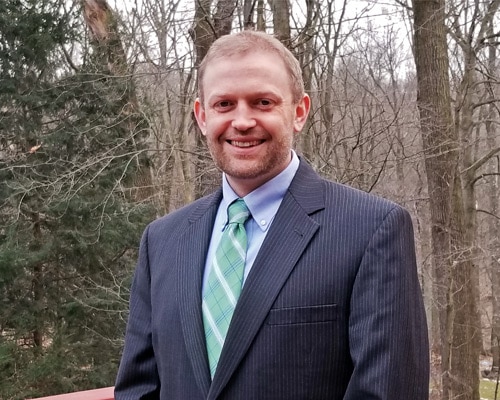 Jon
Internal Audit Director
INTERNAL AUDIT
Pittsburgh Joined PNC: 2012
PNC has a great reputation in the marketplace. I love the commitment to Pittsburgh and approach to getting engaged in the communities that we operate in. PNC is a company that holds true to its stated values and is committed to putting actions behind words.
A role in Internal Audit is to function on a team that has accountability for assessing the internal controls of the bank, while providing an independent perspective on the ability to mitigate risk and manage bank operations. In my role, I focus on the technology organization and lead an Audit team that audits the technology and security capabilities of the bank, and the ability for us to address risks in those areas. A typical day varies greatly. Some days, I'm spending most of my time with my team and doing coaching and development activities. Other days, I'm interacting with individuals from multiple business lines, participating in committee meetings or leading discussions with individuals in Technology, Security and Risk.
I really enjoy the variety in my role. One thing I really like about Audit is that you're a step removed from the day-to-day execution, creation and ownership of processes. Audit provides a great vantage point to see the big picture of how the company operates, connects different parts of the organization together and shows how processes work holistically. I really like the perspective that a role in Audit provides.
PNC's culture is very employee and community focused. When I joined PNC, one of the things that really struck me was the way PNC supports this effort and makes it actionable. With things like allowing employees 40 hours of paid volunteer time and support for local arts and sporting events, PNC is very authentic in the way we support public commitments.
My advice to aspiring PNC employees is to find ways to be open and say "yes" to new opportunities. Take risks on things outside of your comfort zone. A lot of the things that have happened in my career path I haven't planned for or planned out – it's just been a matter of trying new things. Being willing to take on additional accountabilities and push yourself, if you do that consistently, I think you'd find that people tend to develop a bit more broadly. And if you make a commitment to do something, make sure you do it, even on the small things. If a new employee does that consistently over time, it really goes a long way in establishing personal credibility and your personal brand inside a company.
INTERESTS
Running; home brewing; traveling
Meet Our Employees
Our people are what shape our culture. Hear from them on what it's like to work at PNC.
Start Your Career at PNC
View opportunities in this area or our other business segments to find jobs that match your interests.