Toggle nav
Login
Sign on to Online Banking
---
Personal and Small Business:
---
Personal and Small Business:
---
Corporate and Institutional: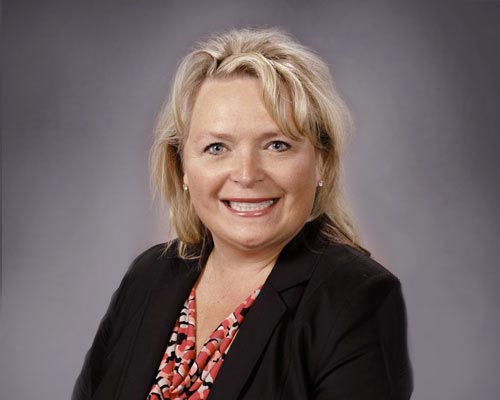 Maureen
Director Supplier Diversity & Sourcing Operations
SUPPLY CHAIN MANAGEMENT
Pittsburgh Joined PNC: 1994
I joined PNC nearly 25 years ago. The location initially attracted me, but I stayed at PNC because it's an organization that continues to challenge me, and it's a place where I feel my personal values are well aligned.
In my current role as a manager within our Supply Chain organization, my core responsibility is to direct our company's supplier diversity efforts where I have a team of three remarkable individuals 100 percent dedicated to supporting the small and diverse-owned businesses that make up our program. To be successful in this role, one needs to appreciate the value a diverse set of suppliers brings to the organization and authentically embrace PNC's culture of diversity and inclusion.
The mission of our supplier diversity program is to ensure that small and diverse-owned business enterprises have an equal opportunity to compete for PNC's business, and it is these very same small and diverse-owned businesses that drive our local economies – building stronger communities and making up a good part of our current and potential client base.
Of the seven core values, I would have to say respect resonates with me the most, as without respect for my colleagues, our clients and most importantly myself, I am unable to be a customer-focused team player who performs with integrity and truly values a diverse and inclusive working environment.
If I could, I would tell my 20-something self not to worry about trying to be perfect and to not sweat the little stuff. Life has a way of working itself out, and I truly do believe things happen for a reason. Enjoy life as it comes, embrace it, accept it and rejoice in it!
INTERESTS
Family and friends
Meet Our Employees
Our people are what shape our culture. Hear from them on what it's like to work at PNC.
Start Your Career at PNC
View opportunities in this area or our other business segments to find jobs that match your interests.