Toggle nav
Login
Sign on to Online Banking
---
Personal and Small Business:
---
Personal and Small Business:
---
Corporate and Institutional: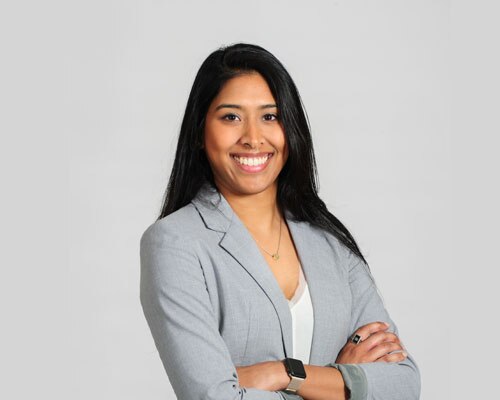 Niyama
Account Manager II
C&IB TREASURY MANAGEMENT
Raleigh, NC Joined PNC: 2013
I am proud to be a PNC employee because, even though we are a large organization, there is such a high focus placed on employee recognition and development. Working at a place where you truly feel valued encourages employees to work harder to make an impact on our customers' experiences and our communities.
I am an Account Manager within our Commercial Card Services organization. My team and I work with companies across the country who are utilizing Purchasing Cards for their business needs. We strive to provide an excellent customer experience and strategize opportunities for continued program growth. I, specifically, focus on customers who are located within the Southeast region of the U.S. – spanning from Baltimore down through Miami.
I am located in downtown Raleigh in our PNC Plaza office. I sit on the 21st floor, where there is an open floor plan with low-wall cubes to encourage collaboration. Though I am located in Raleigh and am lucky to have an office location nearby, I am a "remote" employee in that my management and my team members mostly are located in Pittsburgh. However, due to the technology that is provided to us, I am never more than a phone call or email away.
I started with PNC in 2012 as a summer intern in East Brunswick, NJ. I gained so much knowledge about the industry during this time, and this led me to my full-time role in Raleigh. Since starting full time with the bank in 2013, I have held two positions on two sides of our Treasury Management organization. The ability to adapt and continue to learn every day has continued throughout my career here at PNC.
The biggest adjustment you have to make when entering into an internship or analyst position is really adapting from being in a classroom to being in an office setting. PNC truly eases this transition by encouraging learning on the job and providing courses to help teach you the skills needed to excel in your role.
I was a Sales & Marketing major in college, and I never pictured myself working for a financial institution. PNC sold me with their culture and focus on employee development; however, my experience as an intern truly showed me there is more to a bank than issuing loans. I learned a tremendous amount, not only about my line of business, but about the industry as a whole and how multi-faceted it is.
INTERESTS
Dance; binge-watching TV; traveling; spending time with friends & family
Meet Our Employees
Our people are what shape our culture. Hear from them on what it's like to work at PNC.
Start Your Career at PNC
View opportunities in this area or our other business segments to find jobs that match your interests.