Toggle nav
Login
Sign on to Online Banking
---
Personal and Small Business:
---
Personal and Small Business:
---
Corporate and Institutional:
Life at PNC

Meet Our Employees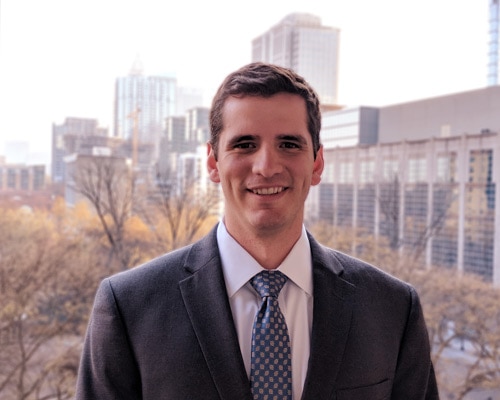 Noah
Associate Relationship Manager
CORPORATE & INSTITUTIONAL BANKING – COMMERCIAL BANKING
Atlanta Joined PNC: 2016
I'm PNC proud because this company understands that the best way to do business is to do it the right way. Everyone here has a lot of integrity and a great work ethic, and that leads to good results.
I first joined PNC as an intern in 2015 supporting the Treasury Management group. I really liked the people, I liked the job and knew this was a company that I could see myself working for. When offered a position in one of our Early Career Development Programs, I was willing to relocate to Raleigh, NC, and try a new city. After relocating back to Atlanta as a Treasury Analyst, I got the opportunity to join the credit side of the bank and be a commercial Associate Relationship Manager.
To be successful in this role, you have to be a balanced person. A lot of my job is financial analysis, but an even bigger part is interpersonal communication and time management. You have to be comfortable with sales, have a good credit foundation, but also be able to call clients and build your relationships and meeting prospects. There's a lot of variability – that's one of my favorite things about this job.
My team participated in a market-wide event in support of Wounded Warriors. PNC sponsored the renovation of a house in southern Georgia for an injured veteran and his family. As a market, we came together and did a lot of landscaping, painting and renovations to his house. PNC has a great team environment – both in the workplace and community.
Read more about this philanthropic event.
If I could speak to my younger self, I would say be open to opportunities as they present themselves to you. Don't be afraid of the things you don't know. The more things you're involved in, the more exposure you're going to get. Just say yes to opportunities and figure out the details later.
INTERESTS
Outdoor activities; golf; basketball; college football (Go, Dawgs!); travel
Meet Our Employees
Our people are what shape our culture. Hear from them on what it's like to work at PNC.
Start Your Career at PNC
View opportunities in this area or our other business segments to find jobs that match your interests.
GET IN TOUCH

Stay Connected

Join Us

Be part of our inclusive culture that strives for excellence and rewards talent.

Visit PNC Careers »
The PNC Financial Services Group, Inc. All rights reserved.