Toggle nav
Login
Sign on to Online Banking
---
Personal and Small Business:
---
Personal and Small Business:
---
Corporate and Institutional: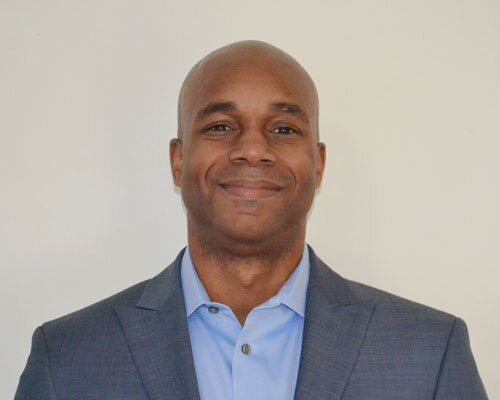 Oscar
Operations Supervisor
LOSS MITIGATION
Brecksville, OH Joined PNC: 2016
I chose PNC because I instantly felt like I belong here. The way PNC treated me as a veteran from the beginning was a key factor in why I felt like this is the right place for me.
Currently, I serve as an Operations Supervisor for the Loss Mitigation Department, Loans Solutions Admin section. I manage a team of eight employees, and we are responsible for the auditing of key reports to ensure we stay within compliance of both internal and external regulations. Key skills are attention to detail, time management and, most importantly, teamwork.
Our Leadership Standards are key to our overall success. I work every day to bring out the best in myself and my team. I can honestly say I truly try to "Live the Values." As a manager of a high-performing team, I help ensure that we really focus on "Achieving Results" daily. At the same time, I recognized everyone's contributions by "Including Intentionally," thus enabling us to focus on "Developing the Best." All this is captured by a constant focus on process improvement, which "Enables Change."
I am currently the President of the Cleveland Military Employee Business Resource Group (EBRG). We have over 270 members in the Cleveland market. Our mission is to help the organization recruit and retain military talent, increase awareness and understanding of the unique backgrounds and situations common to military personnel and their supporters, and serve as a support network for PNC employees to achieve career and community objectives.
PNC's value of Diversity & Inclusion is high on my list. The reason is that a more diverse and inclusive environment will always produce better morale and overall performance. PNC is doing a great job at ensuring this value is at the forefront.
I enjoy spending time with my family playing board games or doing activities outside together. My favorite hobby would be my daily runs in the morning. I try to run at least 5-6 miles a day. I also enjoy taking time to relax and read a good novel; my favorite author is Harlan Coben.
INTERESTS
Running; reading books
Meet Our Employees
Our people are what shape our culture. Hear from them on what it's like to work at PNC.
Start Your Career at PNC
View opportunities in this area or our other business segments to find jobs that match your interests.