Toggle nav
Login
Sign on to Online Banking
---
Personal and Small Business:
---
Personal and Small Business:
---
Corporate and Institutional: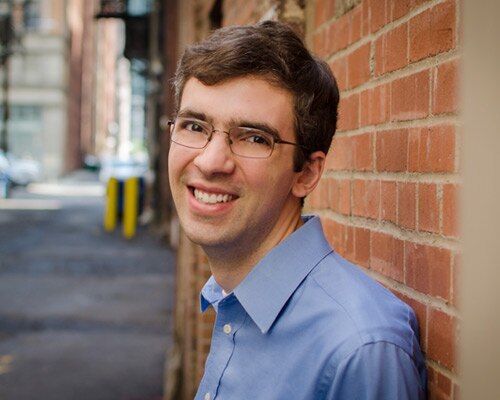 Peter
Digital Product Management Team Lead
RETAIL BANKING – DIGITAL
Pittsburgh Joined PNC: 2008
I'm proud to be a PNC employee because I'm able to have a direct impact on people's lives. The tools and experiences that we create are making it easier for people to understand and feel in control so they can master their money and achieve their life goals.
What I love most about my role is the ability and responsibility to create things that directly impact people's lives. Periodically, we meet with customers to see how Virtual Wallet® is performing. One of my most memorable stories from these experiences was meeting with a woman who said she got Virtual Wallet® two years ago and was able to buy the house we are meeting in today. That was a great feeling for me.
PNC's culture is unique. I love that I have the flexibility to balance my obligations here at work with other priorities in my life. I appreciate that. I also appreciate the ability to help drive the company forward by looking for new ways of serving our customers and either providing more information to them or connecting them to people who can help them quickly. Being in a group that helps drive our success forward is very satisfying to me.
I love working in Pittsburgh, PNC's headquarters, because I'm able to see the impact that PNC has on the region, not just in the customers we serve, but through all of the community engagement initiatives as well.
Job seekers should consider PNC because it's a great place to work. You'll continually think about how the work you're doing impacts the customer and will make sure it's done in a positive way.
INTERESTS
Camping; hiking; backpacking
Meet Our Employees
Our people are what shape our culture. Hear from them on what it's like to work at PNC.
Start Your Career at PNC
View opportunities in this area or our other business segments to find jobs that match your interests.