Toggle nav
Login
Sign on to Online Banking
---
Personal and Small Business:
---
Personal and Small Business:
---
Corporate and Institutional: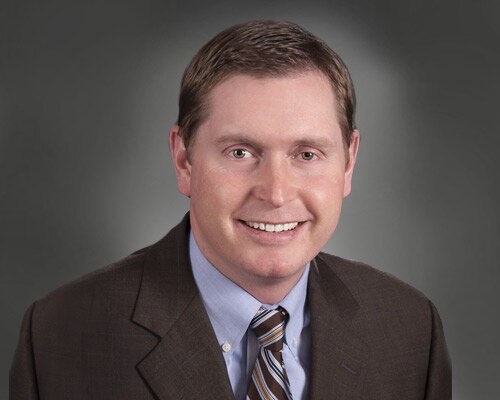 Steve
Operations Group Manager
OPERATIONS – RETAIL LENDING SERVICES
Brecksville, OH Joined PNC: 2015
I think our collaborative environment and our culture is a strategic strength for us. There's a strong focus on working together and involving others in our decision making processes. We're trying to build an organization where everyone has a voice with the expectation that they use it.
One of the most important skills for my job is attention to detail. In Default, which is part of Retail Lending Services, we are dealing with processes that have a very high financial impact, both to the organization as well as to the client. There's also a significant regulatory focus across the lending life cycle. We not only have to make sure that the processes are aligned with what the business needs are, but against the regulatory environment and laws.
I think PNC allows employees to own their career and understand what kind of opportunities exist across the board. I've been impressed with the depth and breadth of training that is available to us as employees. There's a lot of self-service type of training, but in-person training is also available. The developmental opportunities that we have as an organization are really helpful for our employees who choose to take advantage of them.
I am a firm believer that you, as an individual, have to own your own development and your career, but it's much more than that. As a manager, I have individual conversations throughout the year with my team and we create individualized, collaborative development plans. We do this to not only help you in the role you're in today, but also to set you up for the type of role that you may want in the future. My role is to guide and coach them along the way, connecting my team members with others in the organization who are in their desired roles and may have a broader network than I do currently.
We have teams across six sites today. The majority of our folks are split between Pittsburgh, PA; Miamisburg, OH; and Brecksville, OH. We also have team members in Kalamazoo, MI; Jacksonville, FL; and Rocky Mount, NC. We leverage technology like Skype and video chat, but the way that we really stay connected is through our routines. We have regular touch points like monthly all-hands meetings where we bring everyone together, recognize each other, talk about strategic priorities and discuss performance results.
INTERESTS
Woodworking; family; home renovation; gardening and landscaping
Meet Our Employees
Our people are what shape our culture. Hear from them on what it's like to work at PNC.
Start Your Career at PNC
View opportunities in this area or our other business segments to find jobs that match your interests.