Toggle nav
Login
Sign on to Online Banking
---
Personal and Small Business:
---
Personal and Small Business:
---
Corporate and Institutional: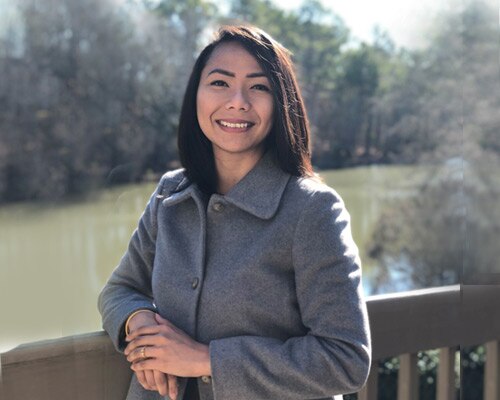 Talita
Business Analytics Manager
RISK MANAGEMENT – ENTERPRISE DATA MANAGEMENT
Raleigh Joined PNC: 2014
I am proud of PNC's commitment to their communities. Taking part in programs such as Grow Up Great, United Way and our Employee Business Resource Groups (EBRGs) makes me grateful to work for this organization.
I grew up in Indonesia and moved to Malaysia when I was 17. I came to the U.S. for my undergraduate and master's degree programs. My career path has progressed well at PNC since I joined 4 years ago. I now manage a diverse and dynamic group. PNC recognizes talent and hard work, and it is committed to developing its employees to meet their full potential.
What I enjoy most about my role is leading a talented and committed team to meet the challenging field of risk analytics and reporting in the banking industry. You would think that reporting is static, but that's not the case as risks and approaches are continuously changing. Constantly being challenged is what makes it a rewarding experience.
The best career advice I've received is to lead with passion and kindness—it will reflect well on your team and the firm. When the focus is on your team, you can provide better coaching and training. When my team does well, it's a clear reflection of my leadership.
My advice to job seekers is to stay focused and be open to possibilities. Think about the end result, what you want to do and where you want to end up.
INTERESTS
Reading; cooking; swimming
Meet Our Employees
Our people are what shape our culture. Hear from them on what it's like to work at PNC.
Start Your Career at PNC
View opportunities in this area or our other business segments to find jobs that match your interests.