Toggle nav
Login
Sign on to Online Banking
---
Personal and Small Business:
---
Personal and Small Business:
---
Corporate and Institutional: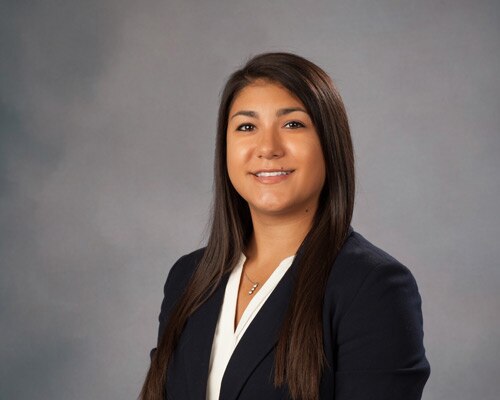 Tess
Relationship Strategist Analyst
ASSET MANAGEMENT GROUP
Huntsville, AL Joined PNC: 2016
Not only does PNC care about their employees, but I love how green PNC is. The Tower at PNC Plaza is an incredible building. The efficiency in which it was created is making such an impact within Pittsburgh and within the United States. They also give employees great benefits — really, what's not to love?
As a Relationship Strategist Analyst, I am currently working in the Relationship Strategy space within Wealth Management. My responsibilities are based on supporting a book of business and the work that entails. The Relationship Strategist's primary role is to deepen and grow the relationship with our current Wealth Management clients by working with the other members of the team. The Relationship Strategist brings all of the pieces of the puzzle together for the client. The flow of my day is dictated by the needs of our clients.
I'm most proud of my career journey here at PNC. I started as an intern, and right away I loved it. I knew I wanted to be at PNC in Wealth Management. I was lucky enough to receive an offer into an Early Career Development Program. I was then asked to speak at the 2017 Summer Internship Orientation — it was such an honor! Not too long ago, I was the one in the chair looking up hearing the presentations, and now I was looking out in the crowd, giving the presentation on PNC's Asset Management Group. It was an awesome experience for me and hopefully for them, too.
Teamwork is the PNC value that resonates with me the most. One of the aspects of Wealth Management at PNC that sets us apart from traditional asset managers is our comprehensive team approach. Each team member is a specialist in their own area. All of us coming together and giving the client an unparalleled customer experience is how we earn the right to be their trusted advisor.
My advice to newly hired graduates would be to leverage your strengths. Not everyone is good at the same things, and that's what makes us unique. It never hurts to show off what you're good at. However, study the things you don't know. The most successful people are those who have mastered skills that didn't come to them naturally.
INTERESTS
College football; tennis; personal fitness; cooking
Meet Our Employees
Our people are what shape our culture. Hear from them on what it's like to work at PNC.
Start Your Career at PNC
View opportunities in this area or our other business segments to find jobs that match your interests.