Toggle nav
Login
Sign on to Online Banking
---
Personal and Small Business:
---
Personal and Small Business:
---
Corporate and Institutional: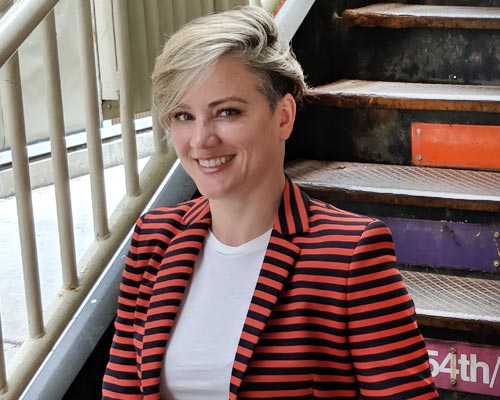 Tina
Head of Bank Capital Markets Compliance
RISK MANAGEMENT
Chicago Joined PNC: 2013
I am proud to be part of an organization that is committed to doing the right thing. PNC cares about its customers, employees and the community. It is this commitment to relationships that distinguishes us from other banks.
As Head of Bank Capital Markets Compliance, I oversee the compliance programs for the bank's Volcker, swap dealer and Asset & Liability Management activities. My responsibilities include assessing complex risks and the effectiveness of compliance risk mitigation, and assisting the lines of business with the implementation and integration of regulatory requirements into their business as usual processes.
One of my fondest memories since joining PNC is chatting about triathlons with Bill Demchak, our CEO. I figured, if Bill can live the "quality of life" value by balancing his workload and triathlon training, then so can I. Our discussion inspired me to dust off my gym shoes, hit the trails and share with my team. To support each other in our fitness goals, my team launched the "Summer of Fitness," and we now regularly share our adventures, tips and stories.
Outside of PNC, I like to get outdoors and explore Chicago. Chicago is built for running and cycling, and there are miles and miles of running and bike paths in the city and the surrounding suburbs. I also like to get outdoors and train my smart, high-energy dogs; if I go too long between training sessions, they definitely let me know it is time for us to get to work.

Tina during a training session with her dog, Delphine.

My career path can best be described as non-linear. I started as an enforcement attorney at a regulatory agency, went in-house at a non-profit trade association in Washington, D.C., and now work at PNC. Along the way, I learned to be open to, and aware of, peoples' different perspectives and how those perspectives were shaped by their experiences.
INTERESTS
Cycling; running; training my dogs
Meet Our Employees
Our people are what shape our culture. Hear from them on what it's like to work at PNC.
Start Your Career at PNC
View opportunities in this area or our other business segments to find jobs that match your interests.