Toggle nav
Login
Sign on to Online Banking
---
Personal and Small Business:
---
Personal and Small Business:
---
Corporate and Institutional: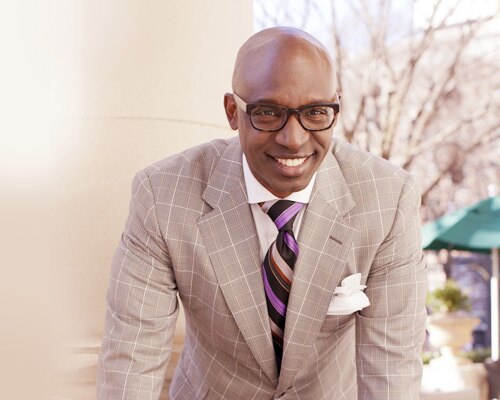 Willie M.
Market Manager Georgia/Alabama
RETAIL BANKING – BUSINESS BANKING
Atlanta Joined PNC: 2012
I am proud of the focus and energy we put into our customers and employees each and every day. I have been in banking for almost 29 years and can truly say the culture at PNC is what sets us apart.
I manage the Business Banking sales team for Georgia and Alabama. In my role, I lead and support a team of sales managers, bankers and treasury management officers to retain and grow our client base of small business customers. We do this by having in-depth cash flow conversations about their businesses to truly understand and recommend products and solutions to address the needs of their business.
The work we do helps small businesses grow and thrive. We help businesses create more efficiency with their operating cycles, enable growth and expansion, manage risk, prevent fraud and even help with planning for retirement or session planning. We cover all stages of a business's life cycle.
Every aspect of the Leadership Standards has to show up in what I do every day to be successful. I have to be intentional at including everyone thinking, live by example of what I expect from my team, leverage change as a way to propel the business, create consistency and accountability to achieve results, and raise the bar on talent.
The best part about my work environment is the opportunity to be out in the community engaging directly with our small business customers. It has always been a thrill to see someone's dream in action. The impact we have in helping a business owner has been a part of life's greatest joy for me.

Willie after the Peachtree Road Race event — the largest 10k in the world
I have been in a lot of roles in the 29 years I have been in banking. I started out banking in an entry-level job straight out of college. I then got accepted into and completed a commercial banking analyst program and went on to become a commercial underwriter and then a banker. I took a side step into business banking from commercial to gain experience as a sales manager. I quickly rose through the leadership ranks, becoming a market leader to a regional leader to a national sales leader. My biggest insights gained throughout my career have always been how important it is to give your time to help coach, mentor and develop other people. I have always had great coaches and mentors who pushed and challenged me. I owe it to the next generation to take all that I have learned and do the same.
INTERESTS
Running; golf; tennis
Meet Our Employees
Our people are what shape our culture. Hear from them on what it's like to work at PNC.
Start Your Career at PNC
View opportunities in this area or our other business segments to find jobs that match your interests.