Toggle nav
Login
Sign on to Online Banking
---
Personal and Small Business:
---
Personal and Small Business:
---
Corporate and Institutional: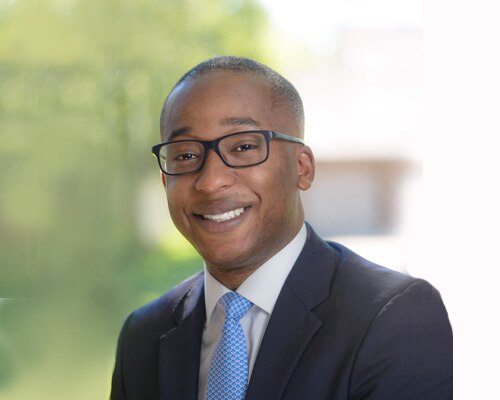 Willie
Capital Markets Fixed Income Sales Director
CORPORATE & INSTITUTIONAL BANKING – CAPITAL MARKETS
Cleveland Joined PNC: 2011
The managers at PNC believe in their employees and are constantly looking for ways to develop internal talent. They care about my future and equip me for success.
There is no typical day in my role; every day is different. I start the day early, reading the Wall Street Journal, reviewing interest rates and seeing what is driving market activity for the day. This allows me to think of creative ways to engage clients and better position PNC's offerings to meet our clients' needs. During 75 percent of my day, I interact with clients. The remaining time is partnering with internal partners to further improve the overall client experience.
One of the reasons I enjoy working at PNC is all the people I work with who are caring, open and accepting. I moved to Cleveland from West Palm Beach, FL, and had never been to Ohio before. One of my colleagues invited me to Thanksgiving dinner. We are all one big family – everyone has that same approach.
PNC has invested in my development and provided me with tools to take advantage of career growth. Every year [since joining PNC], I've participated in some sort of development program. Most recently, I was selected to be part of the three-month Accelerator Program. Through this program, I had the opportunity to act as a consultant for the bank, working on projects such as new product rollouts, employee retention or even robotics.
I enjoy working in the Capital Markets group because there's always something new and different I have to stay abreast of – whether it's a new mortgage product being rolled out or the impact of new fiscal policies being implemented. Every day, I leave work having learned something new. We are also constantly looking for innovative solutions for our clients.
INTERESTS
Traveling; international cuisine; sports
Meet Our Employees
Our people are what shape our culture. Hear from them on what it's like to work at PNC.
Start Your Career at PNC
View opportunities in this area or our other business segments to find jobs that match your interests.