Toggle nav
Login
Sign on to Online Banking
---
Personal and Small Business:
---
Personal and Small Business:
---
Corporate and Institutional:
Investing in Our Employees

We place great importance on having the right people, in the right roles, with the right skills, doing their best work.
Developing Today's Talent Serves Tomorrow's Customers

Our investment in our people includes competitive compensation, increasingly generous benefits, internal mobility, a diverse and inclusive culture, the recognition and promotion of strong leadership, and valuable development opportunities.
People
Our Focus on Talent
We strive to create a differentiated experience for our employees.
Culture
Employee Engagement
We find meaningful ways to acknowledge employees' contributions to the company's success.
Offerings
Competitive Benefits
Our competitive and comprehensive benefits program is competitive with those of our peers and positions us for future growth.
Workforce:
Employee Business Resource Groups (EBRGs)
EBRGs support employees with a shared heritage, gender, sexual orientation or background and provide a forum for discussion and professional development. PNC's 10 EBRGs have 70 chapters across 21 markets and engage 30 percent of the company's eligible employees.
---
Workplace:
Line of Business Diversity Councils
Individual Line of Business and other corporate function Diversity Councils identify opportunities to integrate PNC's D&I strategy into their respective businesses. The Councils aim to enhance employee recruitment, development and engagement and to enrich the customer experience. There are 15 Line of Business Diversity Councils.
---
Marketplace:
Regional Diversity Councils

PNC's 32 Regional Diversity Councils identify and execute on business opportunities that result from changing demographics in the communities in which PNC has a presence. They work closely with employees, customers, the community and diverse suppliers to ensure that PNC is best serving its increasingly diverse constituents.
People
Workforce
We intentionally seek and develop top talent with varied experiences, skills and perspectives.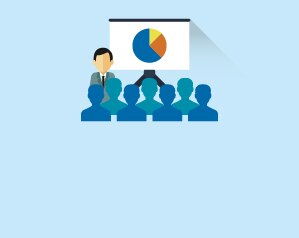 Culture
Workplace
We foster a workplace culture where employees are engaged and feel valued and appreciated for who they are and what they do.
Customers
Marketplace
We serve the marketplace by connecting with our growing and increasingly diverse customer base in an authentic manner.
GET IN TOUCH

Stay Connected

Join Us

Be part of our inclusive culture that strives for excellence and rewards talent.

Visit PNC Careers »
The PNC Financial Services Group, Inc. All rights reserved.