Steve Van Wyk

An interview with our Head of Technology and Operations
Q: PNC's data center consolidation strategy has been a major priority for you and your team. Could you talk more about this strategy and its impacts?
A: Our data center strategy and related configuration were designed to give PNC tremendous resiliency, providing the type of stability that our customers demand and deserve. In 2014, we brought on the first of two new data centers, and during the course of 2015, we moved nearly 40 percent of our applications to this new environment. In November 2015, we brought our second data center online, and by the end of 2016, we migrated approximately 70 percent of our applications to these two environments. These data centers allow for the continuous availability of our critical systems in the event of a disaster at one data center. And in the unlikely event of a disaster that impacts both new data centers, we have a third out-of-region data center that we would recover to.
In addition to providing greater stability, our data center strategy also delivers tremendous speed. By bringing our applications onto a private cloud, we have significantly enhanced the efficiency of our application development process, which eventually will allow us to deliver products to our customers more quickly. At the same time, we are improving the agility of our internal work processes so that employees can better collaborate, innovate and adapt to change. All of this reflects our desire to provide our customers with products and services that meet their needs and to do so faster.
Q: What are your top cyber security concerns and how is your team addressing them?
A: As an industry, I think that we have done a good job of protecting our perimeters by working in collaboration with law enforcement and other financial institutions to protect against the ever-changing list of exploits that bad actors are using to get inside the bank.
Those most vulnerable to being attacked are our individual employees, who bad actors often target through phishing emails, among other channels, to obtain the necessary credentials to hack into PNC's systems. Of course, phishing is an email that purports to be from a reputable source, while the actual intention is to gain access to passwords, account numbers or other key information usually for malicious reasons.
As a result, we spend an extensive amount of time educating employees about the danger of phishing and conduct our own phishing exercises to gauge how well our employees can identify these emails. We also are monitoring all events occurring throughout the company and taking the necessary steps to address any threats. While no company is bullet proof or can guarantee security, we have made great progress and are getting better and better. We have taken steps to improve our position to defend ourselves and have a strong team, as well as the executive support and resources we need to be successful.
Q: How much of a threat do FinTech companies pose to traditional depository institutions?
A: We see the FinTechs as both a threat and an opportunity. FinTechs are creating new offerings against which we have to compete and also are fixing pain points to better cater to our consumers' desires for less complexity and greater speed of delivery. So it is undeniable that FinTech is changing the way our customers want to bank.
We also have an opportunity to collaborate with FinTechs that have a value proposition that aligns with our customer experience strategies. Rather than rely solely on our bandwidth, we can work with FinTechs to identify innovative solutions that ultimately create a better experience for our employees and customers.
On a related note, we are building an Open API platform that allows others to develop new applications on top of our existing environment. An analogy is the iPhone, as virtually all of the applications that can be downloaded are invented by someone other than Apple. PNC's API Fests similarly leverage the creativity and talent of employees across the bank to develop applications using this API environment to reinvent the way banking is done. We also will use this same platform to extend this capability beyond our four walls, unleashing the power of collaborative innovation by working with Fintechs, outside development communities or anyone with a bright idea.
Q: You are also responsible for operations. Can you talk about some areas in which you are proud of the progress you have made regarding improved efficiencies?
A: We have launched a unique process improvement program called "Better Way." This program reflects a different approach in which we engage our people in a way that better leverages their understanding of the processes and empowers them to solve problems. We wanted to start changing the culture by giving our team members a sense of ownership of the customer experience and process efficiency.
Every morning, our operations employees huddle together as teams to share customer experience metrics and production and efficiency numbers and to discuss possible improvements. To date, we have a countless number of customer success stories and have averaged 20 percent manpower savings.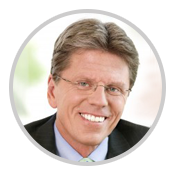 Steve Van Wyk
Head of PNC Technology & Operations

Recognized for our Efforts

Corporate Awards & Recognition
High-Performance Franchise
World's Most Admired Companies, FORTUNE magazine (2018)

100 Most Sustainable Companies, Barron's (2018)
J.D. Power 2017 National Bank Satisfaction StudySM (First-Place Ranking)
Forbes Global 2000, Forbes magazine (2017)
Employer of Choice
Top 50 Employers, CAREERS & the disABLED magazine (2018)
Great Workplace Award, Gallup (2017)
50 Happiest Companies in America, CareerBliss (2017)
Diversity & Inclusion
Bloomberg Financial Gender Equality Index (2018)
Top Financial Companies, Professional Woman's magazine (2018)
The Most Powerful Women in Banking, American Banker (2017)
Best Places to Work for LGBTQ Equality, Human Rights Campaign (2017)
Top 50 Companies for Executive Women, National Association for Female Executives (2017)
America's 2017 "Best-of-the-Best" Corporations for Inclusion, National Gay & Lesbian Chamber of Commerce (NGLCC) (2017)
100 Best Companies for Working Mothers, Working Mother magazine (2017)
Top Diversity Employer 2017, Professional Woman's magazine (2017)
Best Places for Women & Diverse Managers to Work, Diversity MBA Magazine's 50 Out Front Companies for Diversity Leadership (2017)
Best of the Best for Top Disability-Friendly Companies, DIVERSEability magazine (2017)
Top Corporation for Disability-Owned Businesses, US Business Leadership Network (2017)
Military & Veteran Support
2017 Best Corporations for Veterans Business Enterprises, National Veteran Owned Business Association (2017)
Sponsor of the Year, Guardian Angels Medical Service Dogs, Inc. (2017)
Employee Business Resource Group Exemplar Award, Vibrant Pittsburgh (2017)
Spotlight Impact Award, PRISM (2017)
Community
Outstanding Community Reinvestment Act Rating
Corporate Social Responsibility Leadership Award, Financial Services Roundtable (2017)
Corporate Citizenship Award, Pittsburgh Business Times (2017)
Environmental
Leader in Climate Disclosure, Carbon Disclosure Project (2017)