La iniciativa de preescolar de PNC en 10 ciudades reúne a las organizaciones comunitarias y promueve la participación de padres y adultos que cuidan niños a desarrollar el vocabulario de sus hijos.
La colaboración entre las organizaciones es fundamental para el enfoque multidisciplinario que enseña a los niños nuevas palabras a través de diversos contextos. El objetivo del programa es promover las conversaciones e interacción cotidianas como hablar, leer y cantar. Desarrollan rutinas y hábitos positivos para estimular el desarrollo del vocabulario y a largo plazo llegar a un entendimiento de las palabras relacionadas. La serie de videos a continuación resaltan uno de los proyectos de las 10 ciudades participantes.
NOTA: Todos los videos son en inglés.
---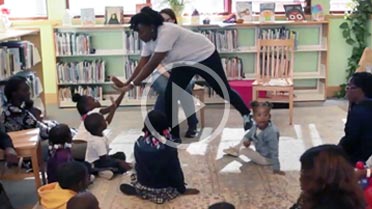 PNC invierte en el Vocabulario de Preescolar
PNC y the Free Library of Philadelphia ayuda a entender la necesidad de fomentar el vocabulario en preescolar y la iniciativa de colaboración para ayudar a los niños a aprender nuevas palabras en un contexto multidisciplinario.
---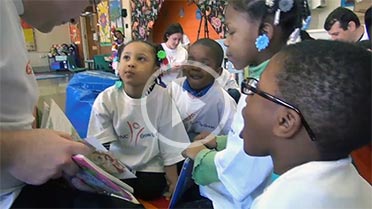 Los padres ayudan a los niños a descubrir nuevas palabras.
PNC financió la iniciativa Las Palabras en el Juego "Words At Play" en Philadelphia que ofrece a los padres y a sus hijos a mejorar el desarrollo del vocabulario. El programa basado en la comunidad incluye reconocidas instituciones culturales.
---
Información y Divulgaciones Legales Importantes
"Sesame Street®", "Sesame Workshop®" y todos los personajes asociados, las marcas y los elementos de diseño son propiedad y están autorizados por Sesame Workshop. ©2016 Sesame Workshop. Todos los derechos reservados.