PNC intentionally seeks and develops top talent with varied experiences, skills and perspectives to build a workforce that generates innovative solutions to meet the needs of our growing and increasingly diverse customer base. Our investment in our people includes competitive compensation, increasingly generous benefits, internal mobility, a diverse and inclusive culture, the recognition and promotion of strong leadership and valuable development opportunities.
Early Career Opportunities
PNC is committed to attracting, developing and retaining top talent. We have developed a robust internship program that brings nearly 500 undergraduate students into the company every summer to apply their academic knowledge while learning about the financial services industry and PNC's culture. PNC's Early Career Development Programs help us build a more robust and diverse talent pipeline while exposing recent graduates to one of nine business areas, where they learn, network and develop professionally.
LEAD Business Summit
PNC's annual Leadership & Education for Advancing Diversity (LEAD) Summit convenes undergraduate students from universities across for a two-day event that included resume building, one-on-one mentoring, panel discussions featuring PNC executives and mock client exercises. Selected applicants attend the summit at PNC's headquarters in Pittsburgh or in Washington, D.C.
Women in Business Summit
PNC's Women in Business Summit was designed to raise awareness of the company's culture and leadership, as well as career opportunities in the financial services industry. This annual event brings female undergraduates to Pittsburgh for a day of networking, mentoring, case studies and employee presentations. Those who are selected to attend learn about career opportunities in areas including Technology & Innovation, Marketing and Human Resources
Through these Summits, we aim to educate and develop students in preparation for their future careers; promote PNC as an employer of choice and banking as an industry of interest; and build relationships with and develop a strong pipeline of diverse, high-potential undergrads for our internship and development program.

Women in business summit 2017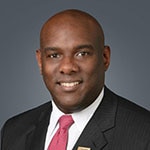 "We live, arguably, in the most diverse market in the country. That opportunity allows us to tap into a talent base that provides diversity of thought, diversity of experience, and the ability to reduce the risk of 'sameness' in our thinking and execution. I challenge each of our managers to intentionally tap into that labor pool when hiring and promoting."
– Richard Bynum | Regional President, Greater Washington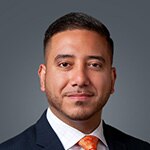 "I lead 1,000 employees in 140 retail branches within diverse communities throughout New Jersey. I start and end my day with PNC's leadership standards, which are a blueprint for developing and investing in our employees, and creating teams that help us win in the marketplace."
– Jeffrey Martinez | Retail Banking Market Manager