Toggle nav
Login
Sign on to Online Banking
---
Personal and Small Business:
---
Personal and Small Business:
---
Corporate and Institutional:
Strategic Recruitment & Employee Engagement
Our diverse workforce is essential to PNC's success. Recruiting talent from diverse market segments provides PNC with a wealth of skills and ideas, increases employee engagement and ties us closer to the communities we serve.
In 2018, we expanded our efforts and commitment to attract, recruit and retain people of color, veterans, women, members of the LGBTQ+ community and individuals with disabilities. We empower these employees to reach their potential by creating opportunities in the workplace, including mentoring programs, employee business resource groups, and training and development.
Talent Acquisition
Our strategy for recruiting diverse employees locally and nationally includes valuable collaboration with our external partners, effective outreach efforts and targeted marketing. This initiative reflects our diverse customer base and creates an effective business model where we meet customers' financial needs, nurture and broaden key relationships, and continually reach out to potential new customers.
PNC's full-time line of business development programs and summer internships attract highly qualified entry-level talent. We identify a wide range of diverse candidates through established and long-standing partnerships with colleges and universities across the country, external diversity organizations, our Employee Business Resource Groups (EBRGs), and Diversity and Inclusion Councils.
Additionally, we foster such relationships further through specifically targeted diversity summits to bring ongoing education and networking to undergraduate students. These initiatives are extremely valuable in building future PNC leaders.
Employee Testimonials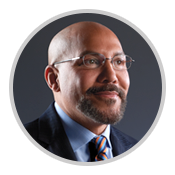 "I am proud to be an employee of PNC. Over the course of my career, I have witnessed the impact our values have had on how we interact with each another, our customers and the communities we serve. I have found a home at PNC where I can be true to myself and to those around me. More importantly, I am in an environment where I am respected, valued and appreciated for the contributions I make. I simply cannot imagine working anywhere else."
- Joseph Foster | Manager, Employee Business Resource Groups
---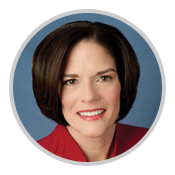 "I have regular one-on-one conversations with our leadership team that cover a wide range of business topics, but talent is always a large part of our discussions. When there are open positions, we talk about candidates and ensure that the talent pool is diverse"
- Laura Gamble | Regional President, Greater Maryland & Sponsor, Regional Diversity and Inclusion Council

---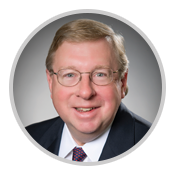 "We've taken local responsibility and accountability by establishing direct connections with the diversity offices of Cleveland State University, Baldwin Wallace University and Case Western Reserve University. Being intentional has made all the difference in our ability to recruit diverse talent from these universities."
- Paul Clark | Regional President, Cleveland & Sponsor, Regional Diversity and Inclusion Council

All Inclusive: Better Together
Diversity & Inclusion at PNC

Our Workforce, At A Glance
Employee Composition as of December, 31 2017*
Total Number of Employees: 52,898
| | | | | | | | | | | |
| --- | --- | --- | --- | --- | --- | --- | --- | --- | --- | --- |
| Employee Category | Women | Men | White | People of Color | Black/African American | Hispanic/Latino | Asian | American Indian | Hawaiian/Pacific Islander | Two or More Races |
| Board of Directors | 35.7% | 64.3% | 85.7% | 14.3% | 14.3% | 0.0% | 0.0% | 0.0% | 0.0% | 0.0% |
| Executive/Senior Level Managers | 30.1% | 69.9% | 86.9% | 13.1% | 3.9% | 2.5% | 5.6% | 0.4% | 0.1% | 0.7% |
| First/Mid Level Managers | 55.5% | 44.5% | 78.1% | 21.9% | 10.7% | 5.5% | 4.2% | 0.2% | 0.1% | 1.2% |
| Professional | 52.4% | 47.6% | 75.7% | 24.3% | 10.0% | 6.1% | 6.1% | 0.2% | 0.1% | 1.8% |
| All Other | 77.2% | 22.8% | 63.7% | 36.3% | 22.3% | 7.0% | 4.0% | 0.3% | 0.2% | 2.6% |
| Total Workforce | 59.9% | 40.1% | 72.6% | 27.4% | 13.8% | 6.2% | 5.2% | 0.2% | 0.1% | 1.9% |
* Data based on information included on Equal Opportunity Employment Employer Information Report EEO-1.
Additional discussion of our efforts and achievements with respect to our commitment to grow a diverse and talented workforce are included in our Diversity and Inclusion Annual Report, which is available for download.
Strategic Partnerships

Joining forces with organizations to drive our mission forward
To help align PNC's mission of intentional inclusion with our recruiting efforts, employee engagement and community involvement, PNC has developed ongoing relationships with the following organizations:

Academy Pittsburgh
American Association of People with Disabilities (AAPD)
American Association of People with Disabilities (AAPD)
Anita Borg. Organization - Grace Hopper
Association of Latino Professionals for America (ALPFA)
Chicago Scholars
Forte Foundation
Girls Who Invest
Hispanic Alliance for Career Enhancement (HACE)
Hispanic Association of Colleges & Universities
Lavender Law
Management Leaders of Tomorrow
MBA Veterans
Military Officer Job Opportunities
National Association of Black Accountants (NABA)
National Association of Minority Mortgage Bankers
National Association of Women MBAs (NAWMBA)
National Black MBA Association (NBMBAA)
National Society of Hispanic MBAs (NSHMBA)
Out & Equal
Out for Undergraduate Business (O4UB)
Professional Diversity Network (PDN)
Prospanica
Reaching OUT MBA
RecruitMilitary
The Association of African American Financial Advisors (AAAA)
U.S. Business Leadership Network (USBLN)
Awards & Recognition

Honored by the following for our commitment to creating a culture of respect and inclusion:
Employer of Choice
50 Most Engaged Workplaces™, Achievers (2018)
Most Admired for HR, Human Resource Executive magazine (2018)
50 Happiest Companies in America, CareerBliss (2018)
Diversity & Inclusion
2019 Employer of the Year, Disability:IN (2019)
Best Finance Companies for Women, Fairygodboss (2019)
Gender-Equality Index (BFGEI), Bloomberg (2019)
Best Places to Work for LGBTQ Equality, Human Rights Campaign (2019)
A. Leon Higginbotham Corporate Leadership Award, National Lawyers' Committee for Civil Rights (2018)
Top 50 Employers, CAREERS & the disABLED magazine (2019)
Top 70 Companies for Executive Women, National Association for Female Executives (2019)
100% Score on the 2019 Disability Equality Index® (DEI®) Best Places to Work™
The Most Powerful Women in Banking and Finance, American Banker (2018)
50 Best Companies for Diversity, Black Enterprise magazine (2018)
Best Companies to work for Women, WOMEN'S CHOICE AWARD® (2019)
Top Financial Companies, Professional Woman's magazine (2019)
2019 "Best-of-the-Best" Corporation for Inclusion, National Gay & Lesbian Chamber of Commerce (NGLCC) and National Business Inclusion Consortium (NBIC) (2019)
100 Best Companies for Working Mothers, Working Mother magazine (2018)
Best Companies for Dads, Working Mother magazine (2018)
50 Best Places to Work for New Dads, Fatherly (2018)
Top Supplier Diversity Programs, Black EOE Journal (2019)
Top Employer, Black EOE Journal (2019)
Top LGBTQ+ Friendly, Black EOE Journal (2019)
50 Out Front: Best Places to work for Women & Diverse Managers, DiversityMBA Magazine (2019)
Best of the Best for Top Disability-Friendly Companies, DIVERSEability magazine (2018)
Top Financial/Banking Companies, Hispanic Network magazine (2018)
Top 1000 Company Worldwide for Millennial Women, Mogul (2018)
Best Companies to work for Multicultural Women, WOMEN'S CHOICE AWARD® (2019)
Military & Veteran Support
Best of the Best Top Veteran-Friendly Companies, U.S. Veterans Magazine (2019)
Top Veteran Friendly Supplier Diversity Programs, U.S. Veterans magazine (2019)
Community Investments
Outstanding Community Reinvestment Act Rating
Silver Halo Award, Engage for Good (2018)
Laurie D. Zelon Pro Bono Award, Pro Bono Institute (2018)
Corporate Social Responsibility Leadership Award, Financial Services Roundtable (2017)
Corporate Citizenship Award, Pittsburgh Business Times (2017)
Environmental Sustainability
100 Most Sustainable Companies, Barron's (2018)
Leader in Climate Disclosure, Carbon Disclosure Project (2017)
Important Legal Disclosures & Information
PNC Equal Employment Opportunity Policy
It is the policy of The PNC Financial Services Group, Inc. ("PNC"), in compliance with the law, to afford equal opportunity to all applicants and existing employees without regard to race, color, religion, national origin, gender, sexual orientation, gender identity/expression, age, ancestry, marital status, genetic information, family medical history, disability, protected veteran status, or any other basis that would be in violation of any applicable ordinance or law. Protected veterans include disabled veterans, active duty wartime or campaign badge veterans, recently separated veterans and Armed Forces service medal veterans. All aspects of employment including recruitment, selection, hiring, training, transfer, promotion, termination of employment, compensation, and benefits conform to this basic policy in order to further the principles of equal employment opportunity. PNC does not permit, condone or tolerate unlawful discrimination, bias or harassment.
The Employee Relations Information Center (ERIC) is available to answer questions regarding the EEO policy. If you believe you have been denied equal employment opportunity because of discrimination, bias or harassment, you should report it to your supervisor, the ERIC, the Corporate Ethics Office or to the PNC Business Conduct and Ethics Hotline. You will be protected from any retaliation for good faith reporting. The ERIC is also available to provide guidance on issues or situations requiring workplace support.