Toggle nav
Login
Sign on to Online Banking
Sign on to another service:
---
Personal and Small Business:
---
Personal and Small Business:
---
Corporate and Institutional:
Celebrating Women's History Month at PNC
While Women's History Month is a time to pause, reflect and recognize the contributions and accomplishments of women, we believe it's important to celebrate and support them year-round.


Demonstrating the Contributions and Achievements of Women Throughout the Year

Women's History Month at PNC is just one of 12 months that demonstrate the contributions and achievements of women, and show the power of strong relationships with women and women-run businesses. PNC is a year-round supporter of women in the workplace and in the marketplace. Events have been under way since January and will continue throughout the year.
PNC hosts and sponsors dozens of events in support of women all year long, and the majority of those events are not part of Women's History Month. They are simply how the PNC does business year-round. Here are a few of the highlights.


PNC continues to support this important demographic segment because we are keenly aware of the significant role women play in the workforce, workplace and marketplace.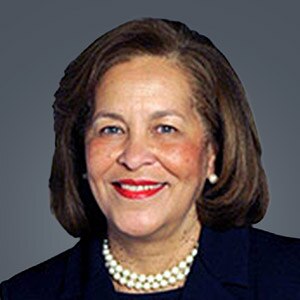 Marsha Jones
Chief Diversity Officer
Women's History Month Sponsorships & Events
Florida
April 28, 2016
Greater Tampa Chamber of Commerce
Women of Influence Luncheon with Featured Speaker Gay Gaddis
Gay Gaddis is the founder and chief executive officer of T3, the largest women-owned independent advertising agency in the country.

Tampa, FL
Missouri
May 4
The Missouri History Museum
Little Black Dress: From Mourning to Night
This exhibit features 60+ dresses from the museum's world-renowned textile collection and explores the subject of mourning, as well as the transition of black dresses from a symbol of grief to a symbol of high fashion.

St. Louis, MO
North Carolina
April 28, 2016 | 7:30 a.m.
Ernst & Young's Fourth Annual Women's Power Breakfast
The Ritz Carlton in Charlotte, NC
This year's event will feature a fireside chat with Jennifer Weber, an executive with Duke Energy who will discuss knowing your value, challenging yourself to take career risks and focusing on doing a few things well

Philadelphia & Southern New Jersey
March 16, 2016
United Way 2016 Women's Leadership Initiative Gala
Crystal Tea Room - 100 Penn Square
This year's gala will honor Jami Wentz McKeon, partner and global chair of Morgan, Lewis & Bockius, the largest law firm in the U.S.

Philadelphia, PA