PNC's 10-city pre-k initiative brings together community organizations to engage parents and caregivers in building their child's vocabulary.
Collaboration between the organizations is essential to the multi-disciplinary approach that teaches children new words through a variety of contexts. The program's goal is to encourage everyday conversations and interactions like talking, reading and singing. Together, they help develop positive routines and habits that will support children's development of vocabulary and forge an understanding of related words for the long-term. The series of videos below highlight a project in one of the 10 participating cities.
---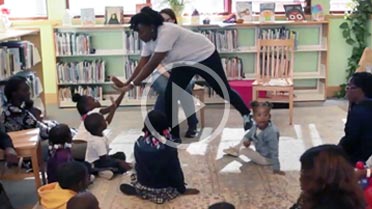 PNC's Investment in Preschool Vocabulary
PNC and the Free Library of Philadelphia provide insights on the need to build pre-k vocabulary and the collaborative initiative to help young children learn new words in a multi-disciplined context.
---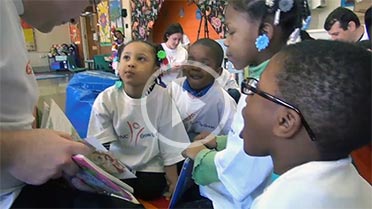 Parents Help Children Discover New Words
PNC funded "Words At Play" in Philadelphia brings parents and children together to improve vocabulary development. The community-based program includes the city's highly regarded cultural institutions.
---
Important Legal Disclosures and Information