Toggle nav
Login
Sign on to Online Banking
---
Personal and Small Business:
---
Personal and Small Business:
---
Corporate and Institutional:
Have you ever looked — really looked — at the images, symbols and numbers printed on U.S. currency?
There is a rhyme and reason for what appears on paper bills. Some are self-explanatory (for example, a president's portrait), but some have special significance.
Watch the video below for more information about the background and meaning of some of the more prominent symbols and numbers.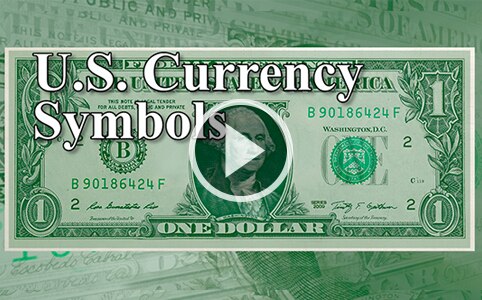 The Great Seal of the United States contains symbols that the Founding Fathers wanted future generations to see and remember.
The eagle - The eagle holds in its left talon 13 arrows to signify war, and in its right talon an olive branch to signify peace. The right side represents dominance, meaning the U.S. prefers peace to war.
The shield - The shield over the eagle contains a horizontal band representing Congress, with 13 supporting vertical stripes representing the 13 original colonies.
The pyramid - The pyramid signifies strength and duration. It is composed of 13 rows of blocks, with Roman numerals representing 1776 on the bottom row.
You May Also Be Interested in Visiting...