By Celandra-Deane Bess
As pensions recede and Social Security solvency is in doubt, Americans feel greater responsibility for their own retirement. New PNC research shows a key to successful saving is to surround yourself with supportive people.
According to the latest PNC Perspectives of Retirement Survey of "successful savers" (Americans age 35-75 with at least $50,000 of investable assets) nearly everyone (93 percent) has a retirement advisory network helping them make retirement decisions.
Planning and investing for retirement can be complicated, and even the savviest of savers acknowledge they need assistance on a range of financial questions. They are turning to help from their spouse or partner and their financial advisor, as well as a number of resources such as news media, their financial institution's website and online retirement calculators.
Who's In Your Network?
The "most important" people in these networks are financial advisor (chosen by 41 percent) and spouse/partner (32 percent), PNC found. Others include accountants, friends, family and employers.
The roles of the top two vary greatly. The financial advisor plays a stronger role in the activities identified as "most important" (building a plan, being a source of specific expertise and providing investment ideas), while the spouse/partner plays a role in providing encouragement.
Our findings showed those with an effective advisory network have saved significantly more money and feel more confident in their retirement. For the 45 percent who believe they have a "very effective network," their other responses revealed:
Saved $800,000 on average for retirement compared to $510,000 among all others.
Significantly more confident about being able to save the right amount for retirement (97 percent vs. 80 percent).
Plan to continue their current investment approach for retirement (59 percent vs. 40 percent); whereas others plan to save more in the future, work longer and reduce expenses.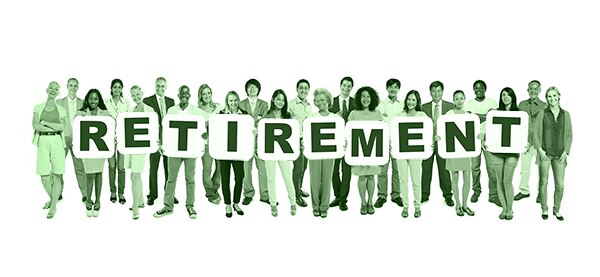 Formula for Success
Nearly all successful savers (95 percent) say they are looking for information to help them make financial decisions. The top sources are their financial institution (64 percent) and news media (39 percent).
Their research priorities are: types of investment vehicles to select (72 percent need help), how to organize one's investment portfolio (68 percent) and rebalancing a portfolio (67 percent).
Among those most confident in their retirement number calculation, their formula included:
Income sources in retirement such as Social Security and pensions (48 percent)
Financial advisor's assistance (33 percent)
Online retirement calculators (26 percent)
Of those who are least confident about their calculation, 62 percent simply guessed the amount. For them, now might be a good time to start that retirement advisory network.
Celandra Deane-Bess is a senior wealth planner for PNC Wealth Management. She also is chair of PNC's national practice group for retirement.