PNC Brings Classroom Dreams to Life
Through a new $5 million initiative, PNC and DonorsChoose.org are helping teachers in public pre-K and Head Start classrooms obtain the tools and experiences needed to help give their students a head start in life. 
Items such as art supplies, technology, books and field trips can enhance the preschool learning environment, but many teachers find that funding these resources can be difficult.
PNC and DonorsChoose.org, an online charity that connects individual donors with classrooms in need, are teaming up to help pre-K teachers obtain quality resources and experiences for students in public pre-K and Head Start classrooms across the country. A recent study by the National Head Start Association showed that 94 percent of teachers say they need more resources to enrich the classroom, but 84 percent say they are unable to fund the experiences they want to provide.
As part of its Grow Up Great initiative, PNC will contribute $5 million to support pre-K classrooms in 22 states and Washington, D.C., where PNC operates. PNC's gift also enables DonorsChoose.org to expand its education funding platform to include project requests from Head Start teachers for the first time.
"PNC's work with DonorsChoose.org reflects our commitment to helping children get a strong start in life," said PNC Chairman, President and Chief Executive Officer William Demchak.
This program will directly improve pre-k teachers' ability to help more students reach their full potential and, through their successes, will strengthen the communities we serve.
The Initiative, at a Glance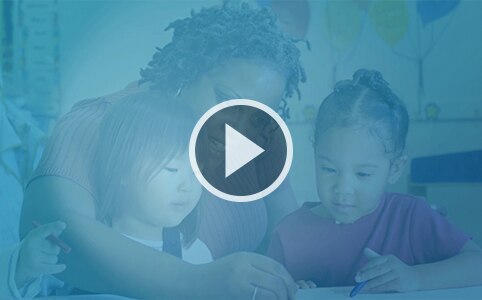 PNC is Dedicated
On April 4th, PNC will flash fund all pre-k projects posted on DonorsChoose.org in 22 states and Washington D.C.
Also, PNC will match dollar-for-dollar all donations to pre-k projects in its footprint on DonorsChoose.org.
14,500 PNC employees who volunteered with Grow Up Great in 2016 will each receive a $50 gift card to fund requests on DonorsChoose.org.
To date, PNC's $350 million, bilingual Grow Up Great program has helped more than three million children through grants and educational programming.
Learn More About Grow Up Great
High-quality early childhood education can lead to a 13 percent return on investment each year. So, how can you help?
Volunteer – Be a classroom reader or tutor.
Donate – Provide gently used books to preschool classrooms.
Sponsor – Choose a project listed on DonorsChoose.org to fund.
You May Also Be Interested in Visiting...
GET IN TOUCH

Stay Connected

Join Us

Be part of our inclusive culture that strives for excellence and rewards talent.

Visit PNC Careers »
The PNC Financial Services Group, Inc. All rights reserved.