WAYNE, Pa. – The past 10 years have brought a dramatic shift in the political landscape for marriage equality. Finally, on June 26, 2015, the Supreme Court of the United States held that a state must issue marriage licenses for two people of the same sex and to recognize marriage licenses between two people of the same sex when entered into out-of-state.
While many planning issues were simplified for same-sex couples, the issues that face all of today's modern families are now at the forefront of a same-sex couple's financial well-being. As a couple adjusts to a new legal landscape, they should also reconsider their family's financial plan.
Personal & Professional Commitment
Jaki Boyer is someone who can help. As a member of the LGBT community, Boyer is personally invested in advancing the best measures of protecting all family relationships. She also is professionally committed as a senior wealth strategist for PNC Wealth Management and co-chair of its Planning for Modern Families National Practice Group.
Boyer began to help people navigate these issues while practicing law in New Jersey. After the civil union law was passed in New Jersey in 2007, she argued for the application of equitable distribution in a civil union dissolution case. She also fought for an expedited process by which a same-sex couple could obtain a formal judgment of parentage over their child. This judgment granted legal rights to both a biological parent and the spouse of that biological parent without the full formalities of an expensive adoption.
Now that marriage equality is the law of the land, Boyer married her partner, Jill. She is currently wading through the financial planning process for her own family.
Advice for Life Events
While her career practicing law was extremely rewarding, Boyer was introduced to an opportunity in 2010 that she believed would allow her to make an even greater difference in the LGBT community. That opportunity led her to PNC, where she and her team advise LGBT clients across the country on taxes, marriage, retirement, estate planning and risk management, among many other life events.
One example of crucial life event planning occurred in 2012 when Boyer was advising a client who sold a business and planned to invest his sizeable earnings into a joint investment account with his partner. "Knowing that my client's unmarried status would cause a significant gift tax implication and recognizing that we could eventually see marriage equality, I advised my client to open a separate account until he could be legally married. To protect from any interim emergency event, I was able to suggest other risk management tools to bridge the gap for the couple until they could be married," Boyer said.
Shortly thereafter, marriage equality passed in Pennsylvania. After 20 years together, the client and his partner were able to marry and share their family assets without risk of unintended taxable gifts. Had the couple not received financial advice, they could have made some very costly mistakes, she noted.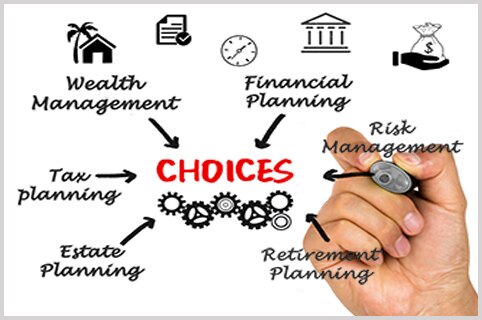 Save