Toggle nav
Login
Sign on to Online Banking
---
Personal and Small Business:
---
Personal and Small Business:
---
Corporate and Institutional:
Students and Community Cheer Potomac School Project Financing
Project will help to attract and retain students
When the administration of The Potomac School announced that construction could commence on its $37 million Center for Athletics and Community, the crowd erupted in loud, enthusiastic cheers.

The project is part of a campus master plan that includes upgrading and updating the physical plant and adding 76,500 square feet to support the school's robust athletics program and provide an indoor gathering space large enough to accommodate the entire Potomac community.

The attractive campus and ongoing improvements are no small part of the school's ability to attract and retain students. While applications are trending downward for many other independent schools, Potomac has experienced a 7.3% increase in applications over the past three years.
The Potomac School is an independent K-12 day school in McLean, Virginia, located on a 90-acre campus, just three miles from Washington, D.C. Founded in 1904, the school emphasizes academic, athletic and artistic excellence together with character development and service.
Although PNC and The Potomac School have had a mutually beneficial relationship for more than a decade, the bank had to work hard for the award. With deep roots in the community, the school has close connections with competitor banks as well.

PNC's offer comprised a bridge facility that will be repaid with capital campaign receipts. The leadership phase of the campaign launched in July 2016 with 65% of the project cost pledged by September 2017, prior to securing the financing. Construction commenced in July 2018, once 85% of the project cost had been pledged to the campaign. Potomac's Board has yet to determine the total campaign fundraising objective, which will include several other components, including endowment. The deal also includes an interest rate cap to mitigate the risk of rising rates over the seven-year term of the loan.

Describing the school's relationship with PNC, Dyana Conroy, CFO/COO for Potomac, stressed, "We have a strong, long-term working relationship. The PNC team understands the challenges that independent schools face, and they make it clear that they value the opportunity to have a positive impact on the community. They worked closely with us on the financing transaction and provided us with excellent options to choose from."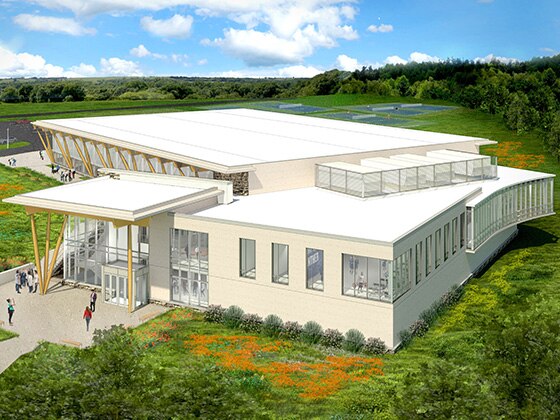 Date: December 2017
Location: McLean, Virginia
Financing Amount: Up to $30 million
Financing Type: Bridge loan