Toggle nav
Login
Sign on to Online Banking
---
Personal and Small Business:
---
Personal and Small Business:
---
Corporate and Institutional:
Retail Finance  
Flexible lending services for a dynamic retail landscape.
The Retail Finance group at PNC Business Credit is a reliable source of flexible capital to fuel changing business models throughout the business cycle.
Request Contact

Fill out our form below to connect with our team
Let's Talk
Connect with our team to get started today.
Our Approach
The PNC Business Credit Retail Finance group's industry focus includes - but is not limited to - apparel, jewelry, furniture, home furnishings, accessories and electronics. By leveraging your assets, we are able go beyond the numbers and into your story to capitalize where you are headed instead of where you've been.
---
Our Retail Finance unit, with a portfolio in excess of $4 billion, delivers revolving lines of credit, term loans, junior secured and second lien lending along with comprehensive banking services across the U.S. and Canada, with the ability to meet capital needs from $10MM to $1B and beyond.
Lending Criteria
Delivering capital solutions for retail firms through the cycles with a relationship-based model that takes a changing retail environment into consideration.
---
Ability to meet capital needs from $10MM to $1B+.
Consideration of accounts receivable, inventory, machinery and equipment, trademarks and patents, real estate, and intellectual property.
Recognition of company vision, market position, management strength and key personnel.
We Get the Deal Done
At PNC Business Credit and Steel City Capital Funding, "Done Deal" is not a tagline. It's who we are.
Consistent, creative, reliable capital in all phases of the business cycle delivered by leading dealmakers who are experts in their field. With us, it's more than confidence of execution. It's a done deal.
---
Our Team  
Industry focused dealmakers with leading experience.
---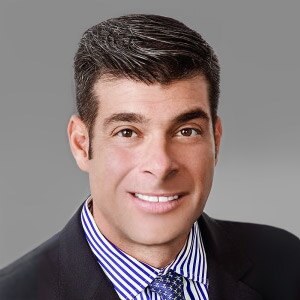 Marc S. Price is Senior Vice President and Group Head of PNC Business Credit Retail Finance.
Based in Boston, Price is responsible for oversight of new business development and portfolio management for PNC Business Credit's retail finance specialty vertical. Price joined PNC Business Credit in 2017 with more than 20 years of commercial finance leadership experience. He most recently served as co-head of Monroe Capital's retail vertical, having previously been co-founder and leader of originations for Salus Capital Partners. Price received his bachelor's degree from Tulane University. He is a member of the Commercial Finance Association, Turnaround Management Association and Association for Corporate Growth.
Important Legal Disclosures & Information
PNC is a registered mark of The PNC Financial Services Group, Inc. ("PNC"). PNC Business Credit is a senior secured lending division of PNC Bank, National Association ("PNC Bank") and its subsidiaries, and is part of PNC. In Canada, the Canadian federally regulated branch of PNC Bank, PNC Bank Canada Branch provides various bank products and services. Deposits with PNC Bank Canada Branch are not insured by The Canada Deposit Insurance Corporation. In the UK, lending products are provided by PNC Financial Services UK Ltd., which is an indirect wholly-owned subsidiary of PNC Bank. Lending and leasing products and services, as well as certain other banking products and services, require credit approval.
*A portion of the funding provided by Steel City Capital Funding, a division of PNC Bank. Steel City Capital Funding provides Cash flow-based senior debt, junior secured, and second lien loans for sponsored and non-sponsored transactions.