Toggle nav
Login
Sign on to Online Banking
---
Personal and Small Business:
---
Personal and Small Business:
---
Corporate and Institutional:
5 Demographics Trends Changing Commercial Real Estate Development
Today's demographic changes present challenges for commercial real estate developers, but they also offer lucrative opportunities to firms creatively adapting to new demands.

Commercial real estate development firms that cater to more modern lifestyles can make significant strides in today's market. After all, broad changes in where we live and work create different needs in retail, office space and multifamily housing.
"Being successful in this industry means being on the front end of trends, thinking about what those trends mean for the long-term," said Robert Bowman, chairman of the Urban Land Institute's Residential Neighborhood Council.1 "Those who understand major demographic changes will have a competitive edge."

Several economic trends are influencing demands in commercial real estate. For example, homeownership is challenged by rising mortgage rates and increasing debt among consumers including tuition debt, and recent changes in government policy have reduced subsidies to homeowners, all of which are making securing a home loan more difficult and decreasing the value of homeownership. The U.S. population is delaying marriage and childbirth, which dampens demand for traditional family needs, like the single-family home.

In addition, advancements in technology have had a significant impact on the commercial real estate industry in several ways. Cell towers, data centers and industrial properties are among the many niches thriving in today's tech-heavy world. As well, autonomous driving vehicles are on track to create a market in which fewer people own cars, so commercial real estate features like parking garages may need to be repurposed.
Amid these broader trends, here are five specific demographic changes impacting commercial real estate development:
1. Household Formations
The Urban Land Institute expects household formations will increase 86 percent in the next decade to about 12.5 million households.2 Millennials, while forming households more slowly than past generations, are expected to drive much of this growth. Renters are on track to comprise 58 percent of new households, which will drive demand for multifamily housing.3
Household formation trends should create more retail activity in the suburbs. Even as downtown city living undergoes a revival, the suburbs are on track to draw 79 percent of the wave of new households. Increasingly, younger new households want communities that mix the best of city and suburban living with cohesive walkable retail and commercial space. Developers can also expect more demand for retail centers that emphasize experiences over straightforward shopping.
Development opportunities within this trend also include converting shopping malls into mixed-use facilities with both housing and retail, as consumers are evolving to prefer convenience over the traditional mall experience. With an increasing interest in a car-free life and personal transit options, consumers are less likely to demand commercial garages and parking lots.
2. Aging Baby Boomers
Commercial developers should see ample opportunities in building projects geared for younger retirees as the Baby Boomer generation transitions to retirement age. An estimated 10,000 Baby Boomers will reach age 65 every day through 2030, at which point all members of that generation will be of retirement age.4 Essentially, about 18% of the population will be looking for new activities to fill their days in the next 12 years.

Real estate opportunities here include specialized apartment buildings with amenities like on-call doctors and bike racks. Retired Baby Boomers, a generation of "active adults," also gravitate toward Club Med-style communities with ample wellness programs and activities.5
3. Growing Millennials
Demographic trends in the millennial generation, roughly defined as those born in the 1980s and early 1990s, will have a number of impacts on commercial development demands. Now, millennials are forming families, and they comprise the largest generation in the U.S. labor force, where they are taking senior positions.6
Millennials are moving to the suburbs with different needs in office and retail space than previous generations. As retail consumers, millennials' shopping habits have veered to the internet. So, they look for experiences and services like entertainment and dining when they visit physical locations.
In terms of office space, millennials increasingly want to work close to home, or work remotely from their homes. So, their ranks are driving a higher demand for shared office space.
Within residential, millennials are proving less interested in owning homes as they prefer the benefits of renting and are often too bogged down by student loan debt to secure a mortgage. Homeownership plunged from 2005 to 2015 and is now at one of the lowest rates in decades, which increases the demand for rentals in multifamily housing.7
4. Women in the Workforce
Like the millennial generation, the rise of women in the workforce, including in executive positions, is also driving demand for flexible office space and suburban amenities. The rising number of female executives is expected to have a profound impact on community building over the next decade.8

Women hold roughly 47 percent of all jobs in the U.S., up from 38 percent in 1970, resulting from the changes in the nature of work in the United States. They are part of today's growing remote workforce, preferring flexibility in their schedules.

This means commercial developers need to rethink the office space and amenities in which they offer, moving away from the traditional work space. Now, companies are gravitating toward offices with fewer square feet per employee, so smaller offices and shared working spaces are in higher demand.

5. Migration Toward the South
Over the next decade, the southern regions are expected to draw 62 percent of the household growth in the U.S.
The South, with its more affordable housing markets, is also attracting a younger demographic that will cause a higher demand for rental housing and townhomes. The South offers an environment known for its easy tax policy and more relaxed regulatory environment. Now, about 40% of the U.S. population lives in the South.9
Essentially, developers can expect softening demand in the North and Midwest as retiring Baby Boomers flock to the South. There, projects like affordable rental housing, townhomes and small-lot detached housing should thrive.

The Bottom Line
While many of today's demographic changes threaten commercial developers' traditional projects, they also create new ways for developers to profit. By adapting to these shifts, commercial real estate can evolve toward more lucrative opportunities.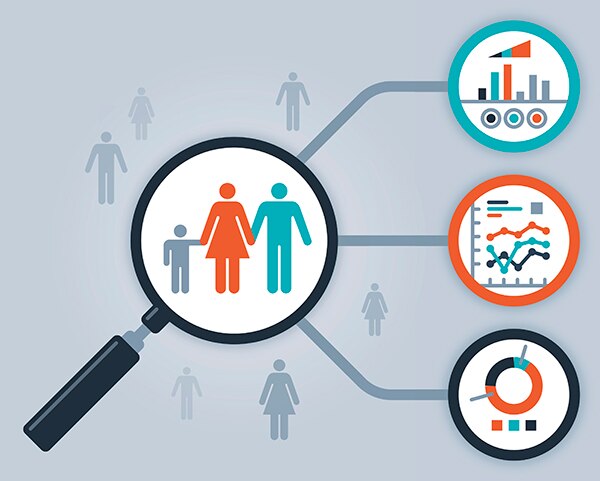 More Articles

Get articles like this sent automatically to your inbox.
---
Contact Us
For more information, please contact your PNC Real Estate Relationship Manager or Loan Officer.
Important Legal Disclosures & Information
This article was prepared for general information purposes only and is not intended as legal, tax or accounting advice or as a recommendation to engage in any specific transaction, including with respect to any securities of PNC, and does not purport to be comprehensive. Under no circumstances should any information contained in this article be used or considered as an offer or commitment, or a solicitation of an offer or commitment, to participate in any particular transaction or strategy. Any reliance upon any such information is solely and exclusively at your own risk. Please consult your own counsel, accountant or other advisor regarding your specific situation. Neither PNC Bank nor any other subsidiary of The PNC Financial Services Group, Inc. will be responsible for any consequences of reliance upon any opinion or statement contained here, or any omission. 
[1] https://americas.uli.org/press-release/demographics-strategies-report/
[2] http://uli.org/wp-content/uploads/ULI-Documents/DemographicStrategiesForRealEstate.pdf
[3] https://americas.uli.org/press-release/demographics-strategies-report/
[4] http://www.pewresearch.org/fact-tank/2010/12/29/baby-boomers-retire/
[5] https://www.naiop.org/Magazine/2018/Summer-2018/Business-Trends/What-Lies-Ahead-for-Commercial-Real-Estate-Part-2
[6] http://www.pewresearch.org/fact-tank/2018/04/25/7-demographic-trends-shaping-the-u-s-and-the-world-in-2018/
[7] http://uli.org/wp-content/uploads/ULI-Documents/DemographicStrategiesForRealEstate.pdf
[8] http://uli.org/wp-content/uploads/ULI-Documents/DemographicStrategiesForRealEstate.pdf
[9] http://uli.org/wp-content/uploads/ULI-Documents/DemographicStrategiesForRealEstate.pdf
GET IN TOUCH

Stay Connected

Join Us

Be part of our inclusive culture that strives for excellence and rewards talent.

Visit PNC Careers »
The PNC Financial Services Group, Inc. All rights reserved.