Toggle nav
Login
Sign on to Online Banking
---
Personal and Small Business:
---
Personal and Small Business:
---
Corporate and Institutional:
Houston is Back
The city is adding high-end housing in an increasingly
diverse market thanks to financing from PNC Real Estate
As job growth accelerated and multifamily vacancies declined, The Hanover Company felt the timing was right to develop a 370-unit, 40-story high-rise in Houston's affluent River Oaks submarket.
The Hanover River Oaks deal was ready for prescreening when Hurricane Harvey hit in August 2017.
In spite of the obvious challenges, Hanover sought a first-mover advantage, due to low multifamily supply in the submarket after the third quarter of 2017. With the aftermath of Harvey increasing construction costs, the bank and the client had to move fast.
After a period of renewed due diligence, PNC Bank committed $52.3 million and served as Administrative Agent for the borrower's $97.3 million secured construction loan facility. PNC Capital Markets LLC acted as Sole Lead Arranger for the remaining portion along with other lenders.
With more than 30 years of experience, The Hanover Company is among the most active private real estate companies in the United States, specializing in the development of high-quality multifamily residential properties nationwide.
It wasn't the first transaction that Hanover completed with PNC:
January 2016: PNC delivered a construction loan for the development of a six-story, Class A, 299-unit apartment project in Baltimore.
October 2016: PNC completed its first agented transaction with the client for the construction of 374 units in the Mission Valley submarket of San Diego, California.
January 2017: PNC completed two Fannie Mae transactions with Hanover in Houston, Texas.
November 2017: PNC closed its second agented transaction for the construction of 383 units in the Mission Valley submarket of San Diego, California.
"PNC has been an active lender for Hanover for many years," says Ben Whitman, Vice President of Capital Markets for The Hanover Company. "We value not only their commitment to Hanover but also their willingness to routinely go the extra mile. Case in point, on the Hanover River Oaks construction loan, in the wake of Hurricane Harvey, PNC doubled down on their market research and due diligence efforts and ultimately came back to us with an attractive deal structure that enabled us to address unforeseen construction cost increases and market conditions."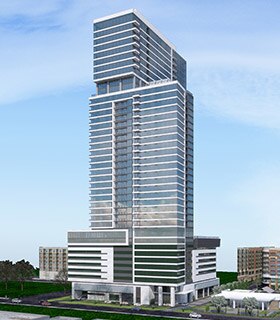 Date: December 2017
Location: Houston, Texas
Financing Amount: $97.3 million; PNC hold: $52.3 million
Financing Type: Syndicated secured connection loan facility
Units: 370
GET IN TOUCH

Stay Connected

Join Us

Be part of our inclusive culture that strives for excellence and rewards talent.

Visit PNC Careers »
The PNC Financial Services Group, Inc. All rights reserved.