Toggle nav
Login
Sign on to Online Banking
---
Personal and Small Business:
---
Personal and Small Business:
---
Corporate and Institutional:
Visionary Housing Concept for Individuals
with Disabilities Financed by PNC
PNC Real Estate completed the $14.8 million Low Income Housing Tax Credit transaction to help Access Housing realize its goal of providing newly constructed community-integrated, scattered-site affordable housing exclusively for people with disabilities and a finalist in the Affordable Housing Finance Readers' Choice Awards.
PNC saw great potential in Access Housing's Logan Square project in Cook County, Illinois, which will be celebrated by the upcoming ribbon cutting ceremony. It offers a unique approach to housing for individuals with special needs, comprising 13 two- and three-bedroom flats on city-donated lots, as well as rehabilitation of 12 vintage buildings that were in foreclosure. The apartments are scattered throughout the community.
The initiative is projected to save money. Nursing home care for individuals with disabilities in Illinois costs roughly $51,500 per year. In contrast, the Logan Square initiative provides housing for less than $14,200 per year for each individual tenant. State organizations ensure tenants have access to community- and home-based services that maximize their independence.
Home First, LLC, the developer and guarantor for the transaction is a wholly-owned real estate development subsidiary of IFF, a Chicago-based nonprofit lender and real estate consultant serving the Midwest.
In their application for the Readers' Choice Award in the Affordable Housing Finance publication, Home First notes, "By creating accessible housing where individuals with disabilities live side-by-side with non-disabled individuals, the project creates an environment in which people can be neighbors instead of labels."
The development became an internet sensation when one prospective resident, an individual with spina bifida, live-streamed her apartment tour on Facebook. The short video resulted in dozens of leasing inquiries and five appropriate referrals for apartments.
In discussing the transaction, Lisa Boulden Williams, Executive Director of Home First, noted, "PNC understood the benefits of our scattered-site housing concept. The team collaborated with us to navigate the complexities of LIHTC financing in a unique environment. Our tenants are very excited about the independence they have gained by their ability to access affordable, accessible housing."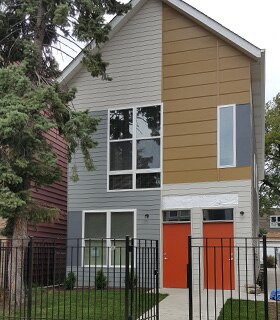 Construction Complete Date: January 2017
Location: Cook County, Illinois
Financing Amount: $14.8 million
Financing Type: Low Income Housing Tax Credits
Units: 54
GET IN TOUCH

Stay Connected

Join Us

Be part of our inclusive culture that strives for excellence and rewards talent.

Visit PNC Careers »
The PNC Financial Services Group, Inc. All rights reserved.