Toggle nav
Login
Sign on to Online Banking
---
Personal and Small Business:
---
Personal and Small Business:
---
Corporate and Institutional:
PNC Finances Twin Apartments
On Chicago's Gold Coast
PNC Real Estate has provided financing for American Heritage Investments (AHI) to acquire two high-rise apartment buildings at 65 Scott and 1340 Astor in Chicago's Gold Coast neighborhood.
Built in 1969 and 1971, the 17- and 30-story towers were well-constructed and maintained, but needed to be updated and refreshed. AHI will fund renovations to improve tenant amenities, which will result in reducing utility costs by as much as 20%. This will bring the buildings up to their full potential and maximize income.
Adding complexity to the transaction, the sponsor chose to utilize a reverse 1031 exchange for each of the acquisitions, a tax strategy that provides advantages when a real estate owner wants to secure a new property before selling an existing property.
AHI is a family-owned company with one of the largest privately-owned multifamily portfolios in the Chicago area with more than 4,200 units under management.
In discussing the transaction, AHI Principal Bill O'Kane said, "PNC Real Estate was flexible, knowledgeable and accommodated the change to the transaction, allowing us to take advantage of a valuable tax structure. We have worked with PNC on many opportunities and always have confidence in the execution of the deal, no matter how complex it may be. Sometimes dealing with PNC feels more like family than business."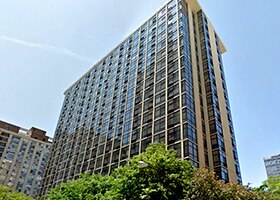 Date: February 2017
Location: Chicago, Illinois
Financing Amount: $98.3 million
Financing Type: Term loan
Units: 447 in two high-rise apartments
GET IN TOUCH

Stay Connected

Join Us

Be part of our inclusive culture that strives for excellence and rewards talent.

Visit PNC Careers »
The PNC Financial Services Group, Inc. All rights reserved.