Toggle nav
Login
Sign on to Online Banking
Sign on to another service:
---
Personal and Small Business:
---
Personal and Small Business:
---
Corporate and Institutional:
PNC Bank Canada Branch
William G. Hines | Regional President

William G. "Bill" Hines is the resident Canadian Regional President of PNC Bank's only international branch.
He assisted in establishing its predecessor operation as a commercial lender in 1998, and supervised its transition to a Canadian foreign bank branch in 2001. Mr. Hines is ultimately responsible to PNC and to the Office of the Superintendent of Financial Institutions (OSFI) for all activities of the Canadian team, including commercial loan analysis, portfolio quality control, branch financial accounting, regulatory and compliance monitoring and assessments, and portfolio funding.

Mr. Hines was employed by the Canadian Imperial Bank of Commerce for more than 20 years, rising to become General Manager, Commerce Court Commercial Banking Centre, with one of the largest mid-market commercial loan portfolios at CIBC. In 1995 he joined Banca Commerciale Italiana (BCI) of Canada as Vice President & Regional Manager for Toronto. At BCI Mr. Hines supervised retail operations in Toronto and established commercial and corporate lending groups for the bank. He joined National City Bank in 1998 to set up its Canadian operation and became an officer of PNC Bank when the latter acquired National City.

Mr. Hines holds a BA (Honours) degree from Carleton University, an MA in History (War Studies) from Duke University, and is a Fellow of the Institute of Canadian Bankers. He is the past President and Director of the Kiwanis Music Festival of Greater Toronto, the largest such festival in Canada; and past President and Director of the Kiwanis Club of Toronto and of its Foundation. Mr. Hines is a member of the Royal Canadian Military Institute. He is married with one daughter.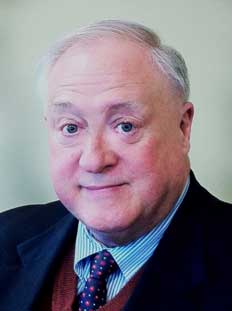 William G. "Bill" Hines
Regional President
PNC Bank Canada Branch
Important Legal Information and Disclosures
In Canada, PNC Bank Canada Branch, the Canadian branch of PNC Bank, provides bank deposit, treasury management, lending (including asset-based lending) and leasing products and services. Deposits with PNC Bank Canada Branch are not insured by The Canada Deposit Insurance Corporation or by the United States Federal Deposit Insurance Corporation.
GET IN TOUCH

Join Us

Be part of our inclusive culture that strives for excellence and rewards talent.

Visit PNC Careers »
The PNC Financial Services Group, Inc. All rights reserved.